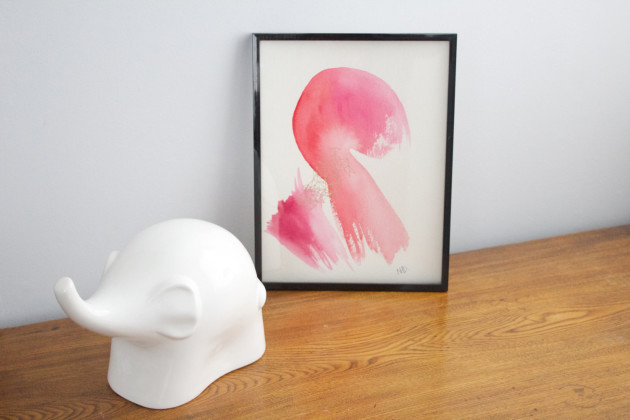 One of the things that I get excited about, like most beauty writers, is when beauty bloggers branch out. Sometimes they branch out by starting their own beauty brand (hello, MIYU), but sometimes it's not quite as beauty-related, as is the case with Natalie of Ivory Avenue.
I've been a fan of Ivory Avenue for a while, and there's no question as to why: Natalie is kind and funny, with a great eye for design and a frankly adorable obsession with her puppy. So when Natalie announced that she was planning on opening her own Etsy shop full of original watercolour paintings… well, I knew it was going to be something pretty special.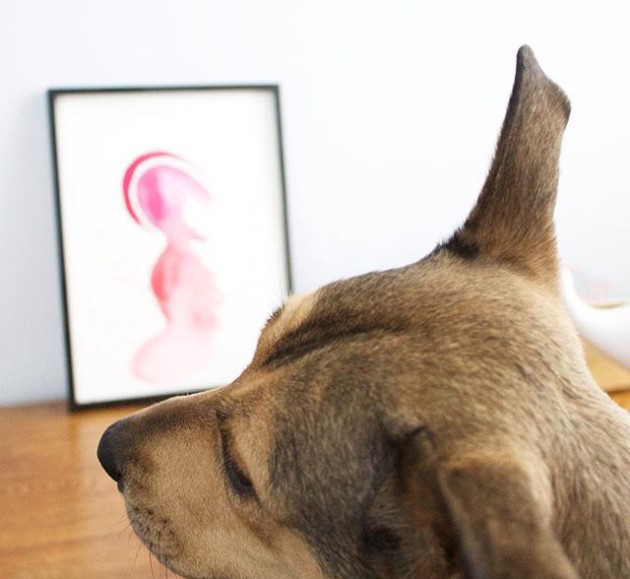 Rosie and painting No. 1 from the Valentine's Day collection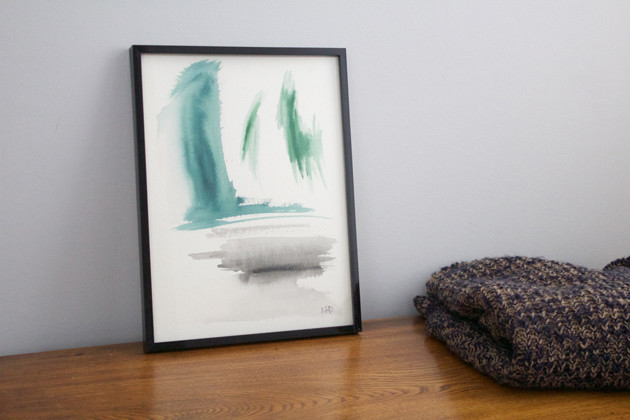 Natalie started painting to express her feelings and stay positive, and she decided to open her Etsy shop in order to share that happiness with others — something that I find to be particularly beautiful. There are a lot of us in the beauty community who struggle with mental illness and physical limitations, and I like to think that each of us feels a little less alone knowing how many of our friends and favourite bloggers experience similar struggles.
Ivory Avenue Art showcases one collection of six paintings every month, and a different charity is chosen for each collection to receive 10% of the sale price of each order. Available right now are the Winter's Morn and Valentine's Day collections (in green & grey and coral-pink, respectively,) and the current Ivory Avenue charity is the Samaritan's Purse!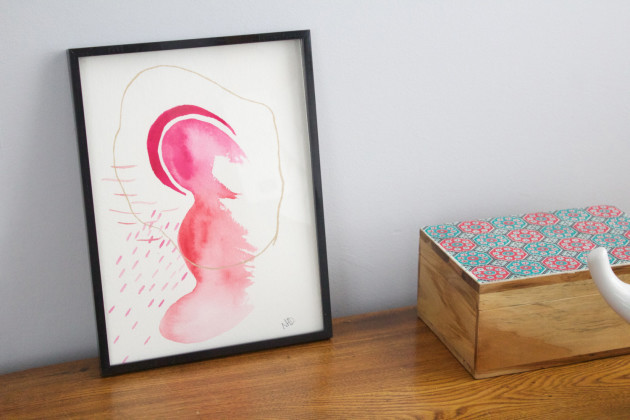 I'm particularly fond of Natalie's Valentine's Day Collection Painting No. 1, with its beautiful gold detailing and coral-pink ombré (directly above), but honestly, her entire shop is just gorgeous.
If you want to support a small business (and a local Canadian blogger!) this Valentine's Day, make sure to check out Ivory Avenue Art — and use code LOVEYOU until February 29th for a whopping $30 off your order! 
All images are from Natalie's Etsy shop and Instagram