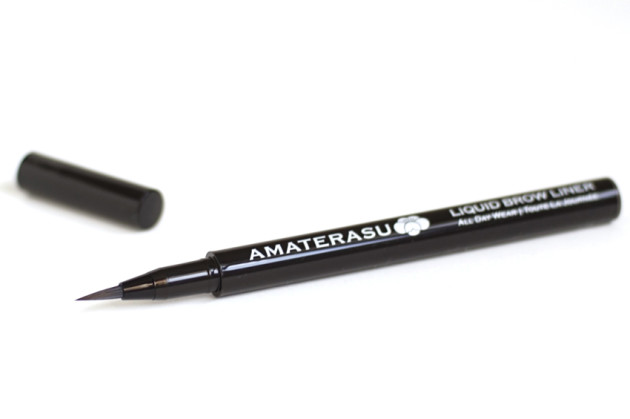 The product: Amaterasu Liquid Brow Liner in Brunette
Okay, so I know I keep finding new brow things to love, but I ACTUALLY MEAN IT this time; I promise.
Amaterasu (pronounced AH-mah-tay-RA-su, after the Japanese Sun Goddess; formerly Geisha Ink) is a Canadian company created Sara Au Yeong that makes just the most amazing liquid brow liner. It's the perfect combination of my other two liquid brow loves: the great shade match of the Stila Stay All Day Waterproof Brow Color, but with the fast application of the Marcelle Eyebrow Pen.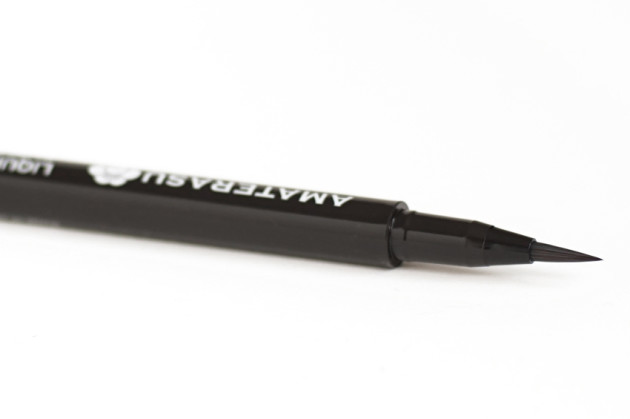 Look at that gorgeous tip!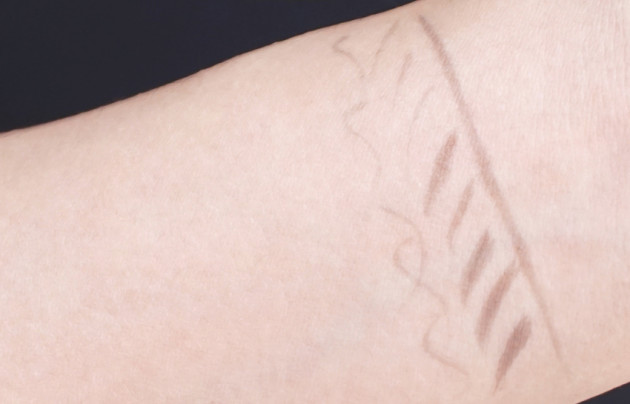 Amaterasu Beauty Liquid Brow Liner in Brunette swatched in indirect sunlight
The formula: Huh. I kind of blew this one in the intro, eh?
The Amaterasu Liquid Brow Liner formula is really lovely, with great pigmentation (more than the Stila) and amazing wear — think power brows from 7AM to midnight, with face-down physio and a nap in between. It's easy to apply even on scarred areas of skin, and it takes a few seconds to set, so it can be smudged gently with a q-tip or fingertip for a softer brow look.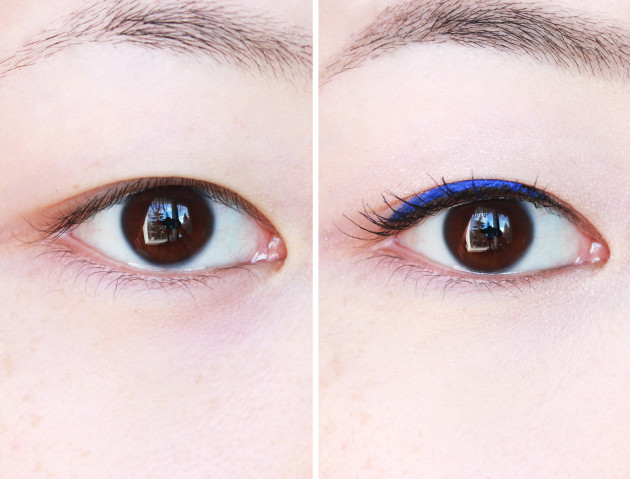 Before & after with the Amaterasu Liquid Brow Liner! (Plus concealer, lashes, a touch of Maybelline 24H Color Tattoo eyeshadow pencil in Pink Parfait, and the new Annabelle Blue Spark liquid liner.)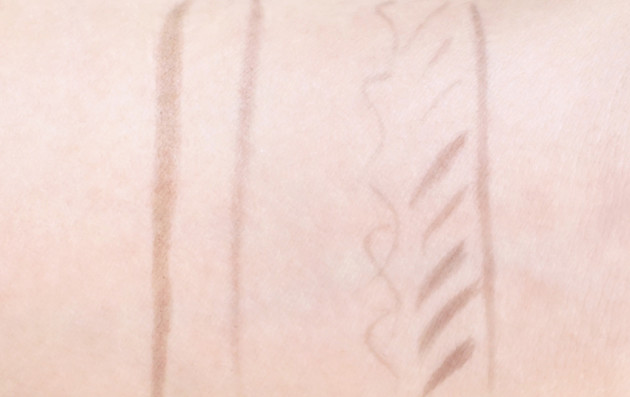 Marcelle Eyebrow Pen Universal Dark, Stila Stay All Day in Medium, Amaterasu Brunette
The shade: I'm always wary of trying "brunette" brow shades, but Amatetasu's Brunette knocks it right out of the park. It's the shade that Geisha Ink/Amaterasu founder Sara Au Yeong wears daily (after many rounds of sending samples back to the lab and saying, "It's still too red,") so when I say that it is PERFECT for Asian brows, I mean it! It's not too light, too warm, or too red.
The plum blossom can be found on all the new Amaterasu packaging!
The packaging: The Amaterasu packaging is great, too, with a tight seal and a long, calligraphy-style tip. The brush makes it easy to get just the right amount of product, and I never find that I need to go over an area twice (like I often need to with my Stila liner).
It's also nice and soft, so if you have extremely sensitive skin, this could be what you've been waiting for!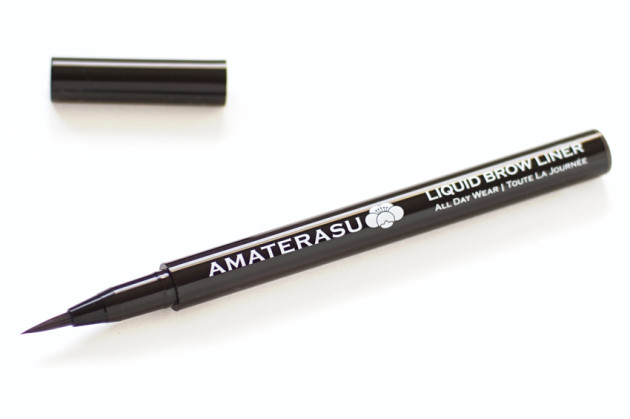 The verdict?
If you passed on the Marcelle pen that I love, and you (wisely) passed on the Stila pen that I adore, then you MUST give this a try. The Amaterasu Brow Liner is the perfect brow product for Asian brows with no caveats or exceptions, and the crazy-long-wearing formula and packaging are worth the price even if you don't struggle to find brow products in the right shade for you.
Plus, it's a Canadian company (made in Japan) founded by an incredibly badass business woman & makeup artist, so you know your pennies are going to a great group of folks instead of some nameless corporation! ;)
Availability: $23.20 USD/$29 CAD at Amaterasu.ca and at all of these places in Canada, the US, and worldwide. (Use code SHIP30 for free shipping over $30 CAD!)