The product: MIYU Beauty Soirée Essentials kit
Every Christmas, I like to pick out a couple "quick fix" gift ideas. Kits for under $100 that are luxurious, easy to wrap, easy to buy, and (most importantly of all) sure to please many. They're a step above your standard hostess gift, but juuuust generic enough that you probably have 3 or 4 people in your life (if not more) that would absolutely love them.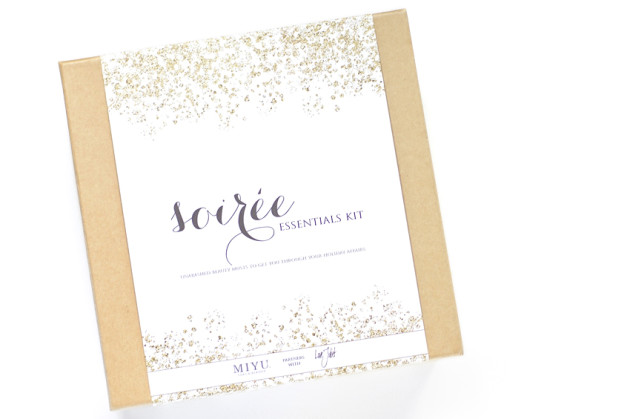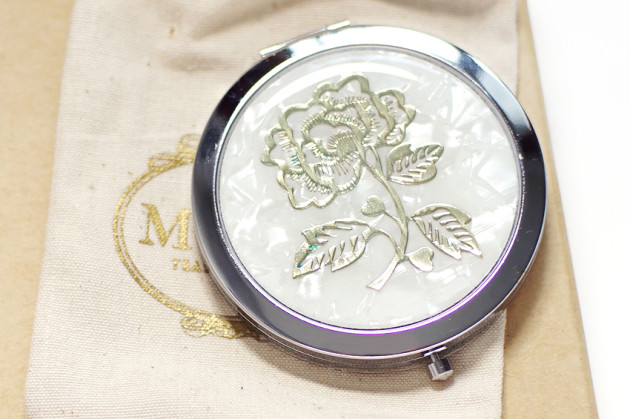 The MIYU Soirée Essentials kit ($69 CAD) contains a full-sized Hydrate Mi Beauty Essence and Hydrate Mi Tea, along with a Hydrate Mi Beauty Essence Mini to throw into your clutch or leave on your nightstand. But what I really love about this kit is that it isn't only beauty products — it's a complete, well-rounded gift, ready to wrap with a compact mirror and a set of sparkling pearl & crystal 14K gold plated drop earrings by Love Juliet.
I've reviewed the MIYU Beauty Essences before, so I won't go too much into detail about Hydrate Mi, but I'm happy to say that I'm still using (and loving!) both my Hydrate Mi and De-Stress Mi Beauty Essences religiously.
I find that I actually my essences more now than I did when I wrote my review — they're perfect for adding a veil of moisture to my super-dry skin right before bed or just as I wake up, and unlike all other beauty essences, they can be spritzed on to freshen up winter-dry foundation.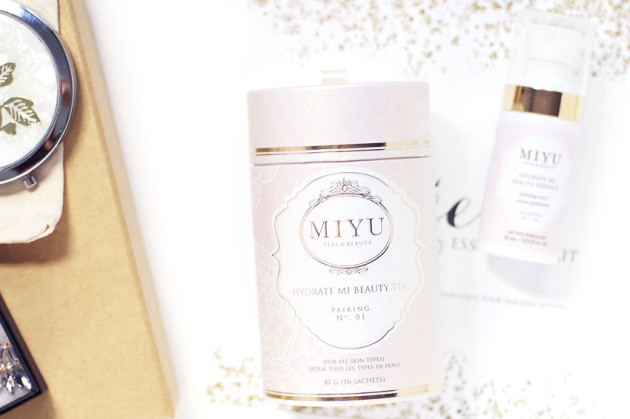 I thought it was silly at first that MIYU put two Hydrate Mi essences in to this kit, but then it hit me: one is totally not enough. I keep a De-Stress Mi in my bathroom, and bottles of Hydrate Mi at my desk, in the bathroom cabinet at my partner's place, and on my side of the bed. (I like to think of it as my portable humidifier, because it does about the same thing for my skin.)
If you're searching for an awesome last-minute gift, or if you want to treat yourself for the holidays, the MIYU Beauty Soirée Essentials Kit ($69 CAD) is a great way to do it!
» Why gift MIYU? I love the MIYU brand because it's a small Canadian business built around two absolutely inspiring ladies. CEO Connie Tai grew up here in Edmonton and has an extensive background in cosmetic chemistry and product development, so she actually gets it — she's not just a pretty celebrity face behind a thrown-together brand.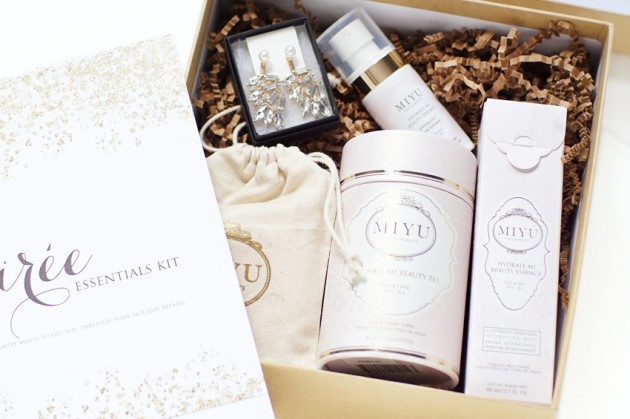 MIYU Beauty Soirée Essentials kit review