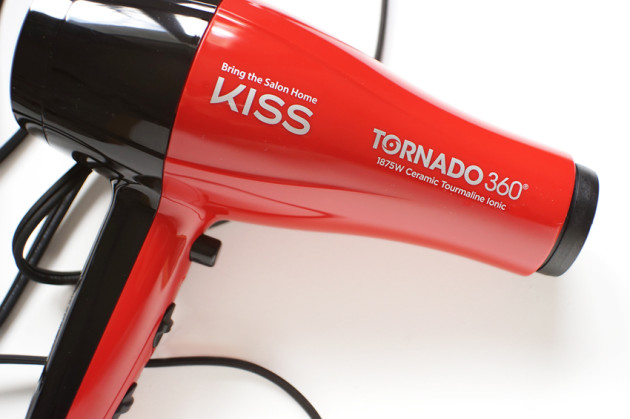 The product: KISS Products Tornado 360 Ceramic Tourmaline Ionic Dryer
I had a lot of fun putting together Monday's post, so I figured well, why not keep it up and just turn this week into something of a hair week?
The name needs a little work, I'll admit, but I have checked out a lot of pretty cool hair products and tools recently (with more yet to come). Today's hair feature is a pretty cool hairdryer from the drugstore by KISS!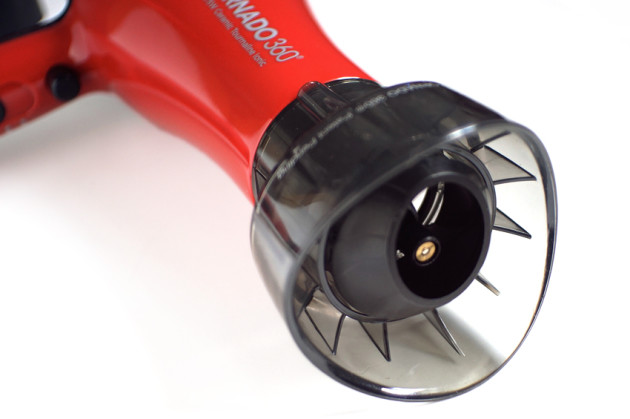 The technology: KISS touts their Tornado dryer as a revolutionary tool that minimizes heat damage with a "360˚ rotating air booster," which basically just means that this dryer comes with a unique-looking attachment that whirs around and redirects air into a larger circle. 
The "Air Booster" promises to save time, promote even heat distribution, and replace the need for shaking the dryer — which, I mean, is that a thing? Because I've always done it, but the more I think about it, the more I think it might just be one of those weird things that we all think you're supposed to do but actually totally aren't, like putting bobby pins into your mouth or shaking a Polaroid.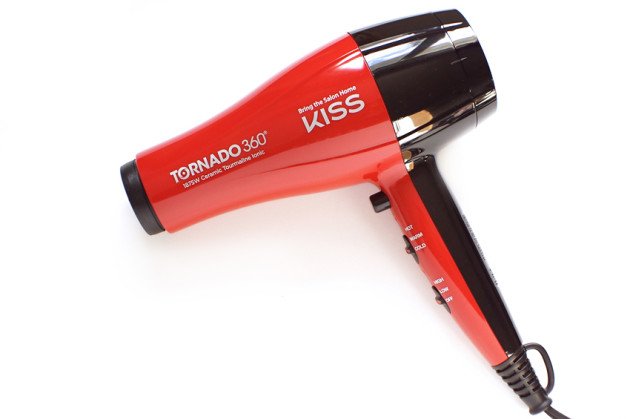 The specs: The Tornado 360˚ dryer is a 1875 hairdryer weighing (according to Amazon) 2.09 lbs. It features 3 temperature levels and 2 airflow levels, and can be used alone or with an attachment head (the Air Booster or a conventional flattened concentrator, both included). It uses ceramic tourmaline ion technology to reduce frizz and is powered by 1875 watts.
It's also, it is worth noting, kind of big. It's still within normal range, but it's on the bulkier side of things.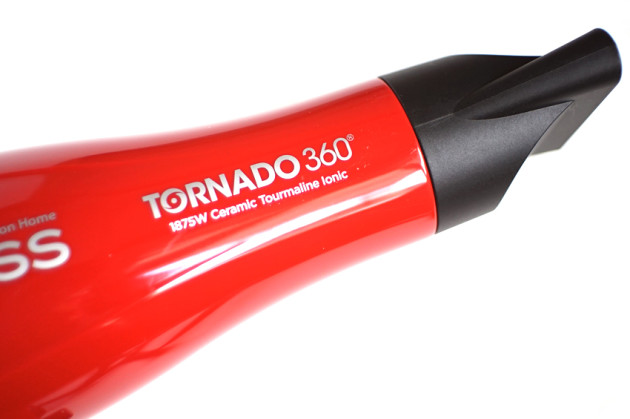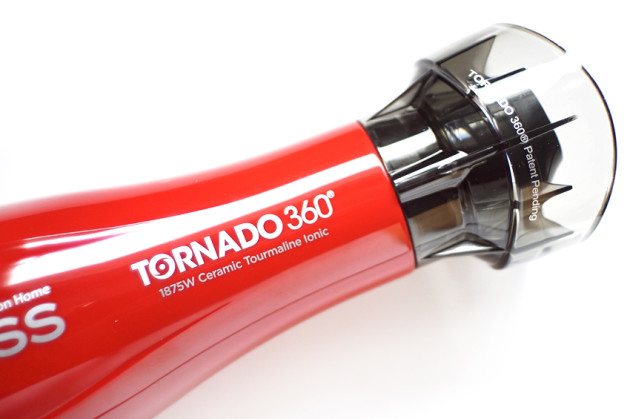 In practice: I liked the KISS Tornado dryer, and I liked the concept behind it, but… well, it definitely didn't dry my hair 3x faster, as promised. And, while the air booster tornado-maker thingy is nifty, it's also quite noisy, and it makes this dryer produce a whIRR! whIRR! whIRR! noise instead of a HHHHH hum.
I really like that the temperature and airflow controls are separate, but this dryer just feels a little too heavy and bulky for what it is, you know? It gets my hair dried a little faster than my last dryer (a 10-year-old Conair relic), but for the weight trade-off, I think I might just end up going back to my old guy — chipped lacquer and all.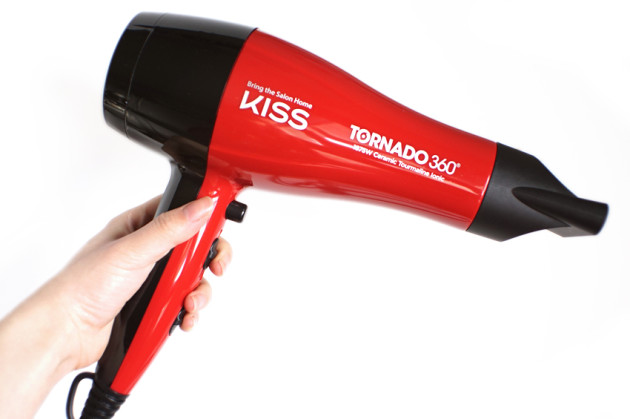 The verdict?
At $24, I think this hair dryer is a great buy: it gets the job done quickly, and the controls are great. However, at $35, I hesitate to recommend it — it is, after all, pretty heavy and bulky, and while it's not bad by any means, I'm kinda hoping that there's still something better out there.
So, if you have a favourite dryer under $50, please let me know what it is in the comments. My search for the perfect drugstore blow dryer continues!
Availability: $24 USD/$34.96 CAD at Walmart (US & Canada).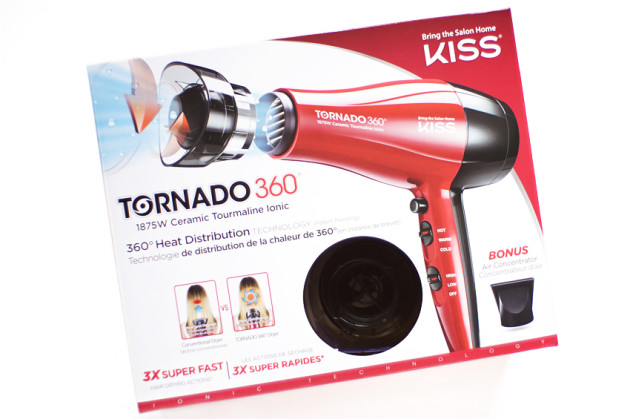 KISS Tornado 360˚ Hair Dryer review – packaging