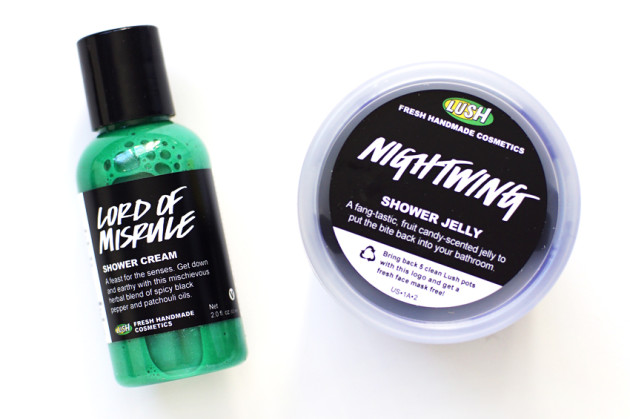 The product: LUSH Bat Heebie-Jeebie Halloween gift set
↳ Lord Of Misrule Shower Cream (60 ml) and Nightwing Shower Jelly (full-sized)
Every October, LUSH comes out with a bunch of adorably spooky shower confections and gifts for Halloween lovers small and tall. This year, one of those gifts is the Bat Heebie-Jeebie ($17.95 CAD), a little bat-shaped decoration filled with a Nightwing Shower Jelly and a baby Lord of Misrule shower cream.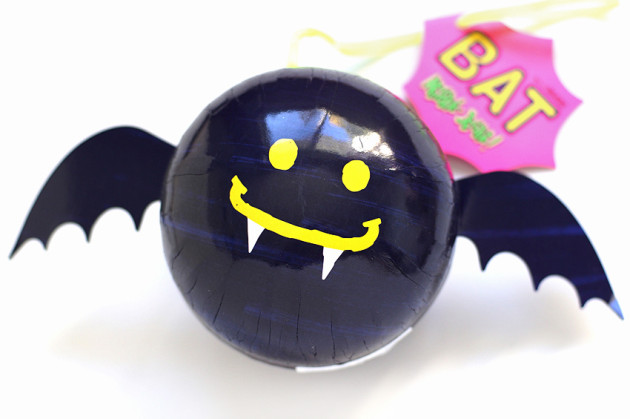 LUSH Bat Heebie-Jeebie gift set review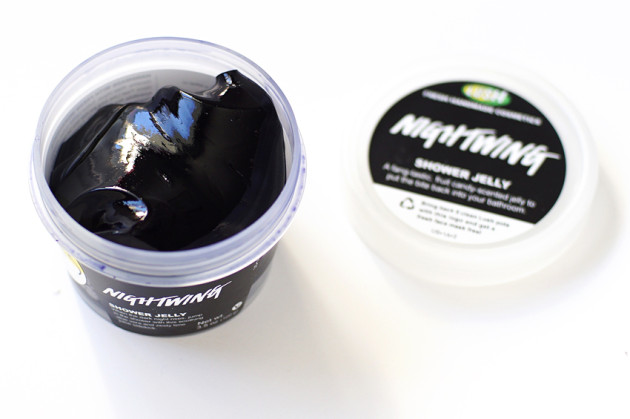 LUSH Nightwing Shower Jelly ($6.95 CAD)
The last thing I expected when I picked up my little Shower Jelly tub was that it would contain, somehow, an entire jelly bat inside of it — but that's exactly what I got.
The Nightwing Shower Jelly bleeds purple and smells exactly like green apple/lime candies. It's super wibbly, ultra wobbly, and (presumably) made of magic, seeing as it can unfold entirely and get stuffed back into a plastic tub repeatedly without any wear or tear.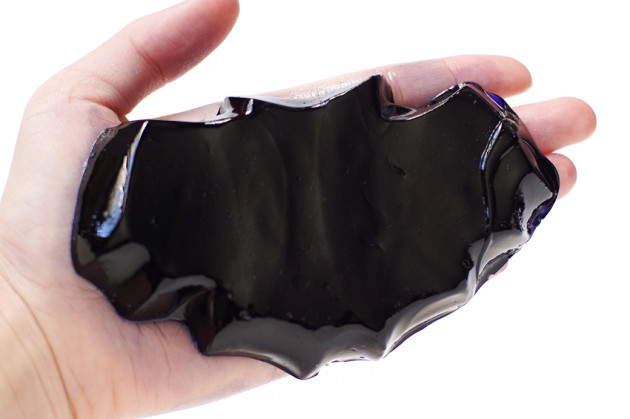 Shower Jellies, as I found out just today, can also be frozen for a stiffer experience or used as shampoo to add softness and shine, making Nightwing a great all-'rounder! Plus, it's hella fun to cut into little pieces and use (seriously, this stuff is like invincible jell-o), and it doesn't leave a lingering scent the way that the Lord of Misrule does.
The LUSH Nightwing Shower Jelly ingredients:
Glycerine, Water, Sodium Laureth Sulfate, Propylene Glycol, Fresh Lime Juice and Aloe Vera Gel Decoction, Carrageenan Extract, Lime Oil, Carob Syrup, Citral, Limonene, Red 33, Blue 1, Iron Oxides. AND MAGIC, APPARENTLY.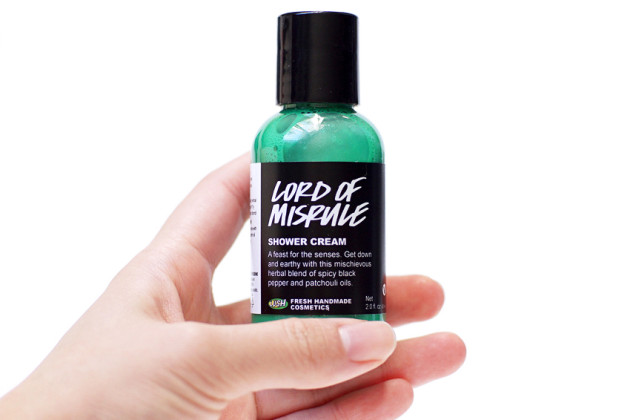 LUSH Lord of Misrule Shower Cream ($9.95 CAD)
The Lord of Misrule is a LUSH Halloween classic, available this year in Shower Cream format and as a Lord of Misrule Bath Bomb ($6.95 CAD), which contains little popping candies that fizz and crackle in the bath.
This super-liquidy shower cream is bright green and full of glitter, making it the most interesting shower not-gel experience I've ever had. Unfortunately, I also found it to be really drying, and for some reason (WHY???), it stains my skin if I leave it sitting for too long.
Even though I know that many love the Lord of Misrule scent (it's black pepper oil, patchouli, and vanilla), it just doesn't live up to its promises of being "perfect for dry winter skin." By which I mean: it's actually awful for dry skin. Like, it's cool in theory and feels fine while you're using it, but… yikes.
The LUSH Lord of Misrule Shower Cream ingredients:
Water, Sodium Lauryl Sulfate, Patchouli and Black Peppercorn Infusion, Sodium Cocoamphoacetate, Stearic Acid, Lauryl Betaine, Propylene Glycol, Fragrance, Lactic Acid, Organic Wheatgerm Oil, Black Pepper Oil, Patchouli Oil, Fair Trade Vanilla Absolute, Titanium Dioxide, Limonene, Linalool, Snowflake Lustre (Potassium Aluminium Silicate, Titanium Dioxide), Yellow 5 Lake, Blue 1, Methylparaben.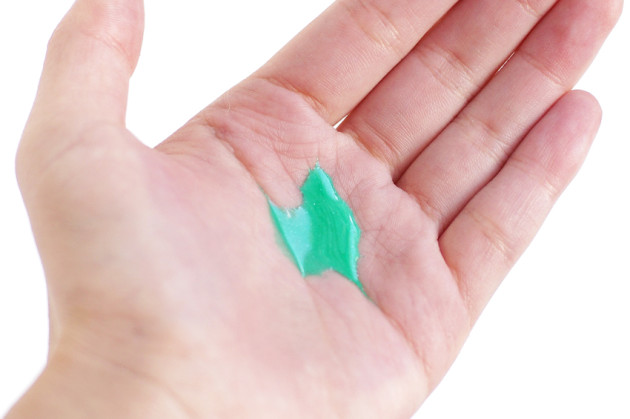 The verdict?
While I really wasn't impressed with the Lord of Misrule Shower Cream, LUSH's Nightwing Shower Jelly is just too cool to pass up. If you're a texture junkie (and really, what beauty addict isn't), you totally need to give it a try!
Or, if bats aren't really your thing, LUSH offers plenty of other jellies, too–but only the seasonal ones come in cool shapes like this one. (I want to try Needles and Pines and 93, 000 Miles next!)
Availability: $17.95 for the set at LUSH stores and online. (Or, buy Nightwing on its own here.)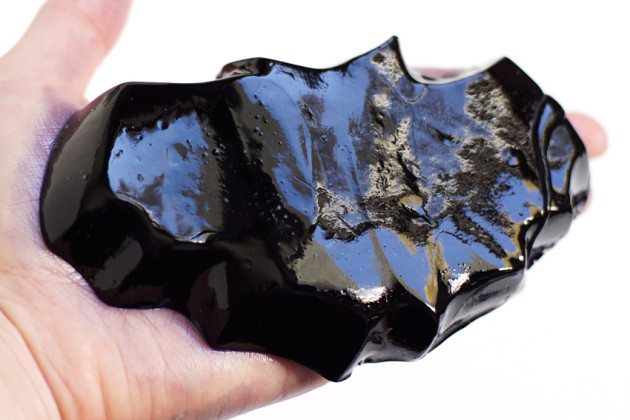 LUSH Nightwing Shower Jelly review