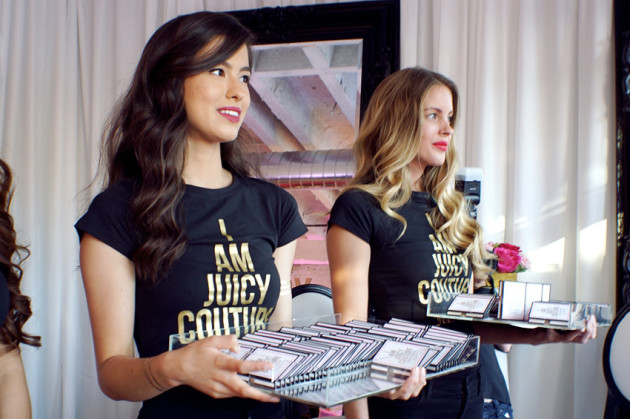 I had a pretty wide variety of adventures while I was in Toronto this month (I got home late Tuesday night), from factory tours to coffee dates. Today, though, I get to share with you something special: a launch party for the new Juicy Couture fragrance, plus a little giveaway with a memento for one of you.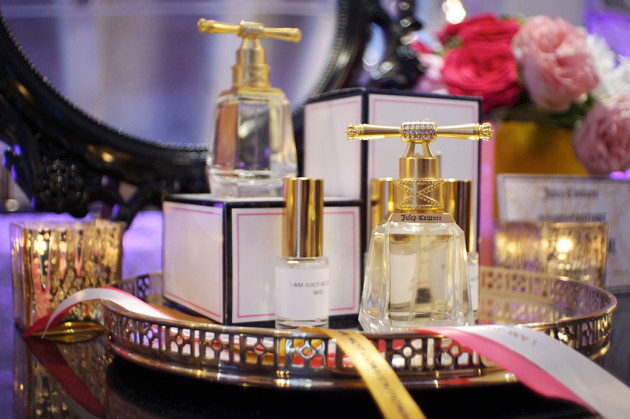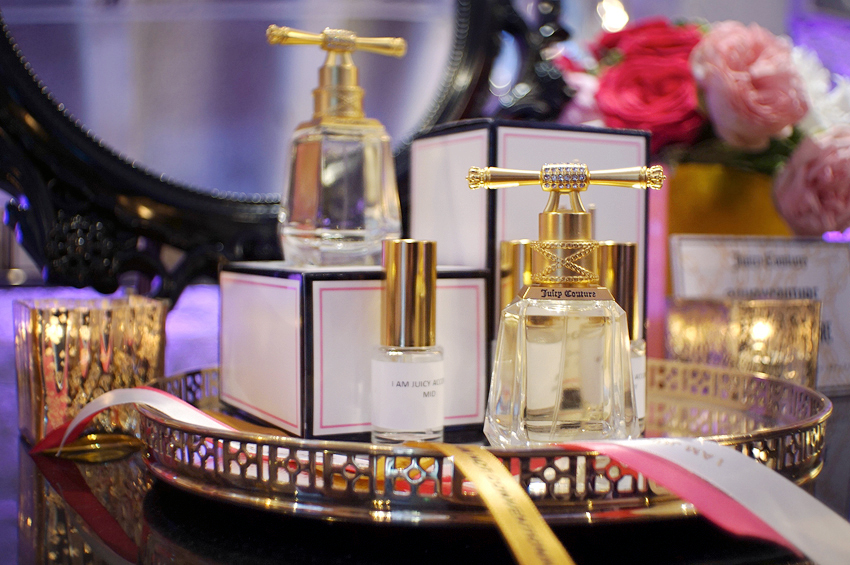 The I AM JUICY COUTURE party was a really weird experience for me: it was a lot of pink, a lot of people out to "be seen," and a lot of fragrance notes that I'm not the biggest fan of, personally. (What? I like my fragrances vaguely snobby, kind of dirty, and aggressively unisex.)
THE NOTES: TOP – raspberry, pomelo, passion fruit / HEART – gardenia, heliotrope, Rose de Mai, sweet pea / BASE – musk, woods, amber
I AM JUICY COUTURE ($89 CAD/50 ml; available soon) was created for the house by Dora Baghriche for Firmenich Paris, and was inspired by candied pralines and the idea of the ultimate Juicy Couture girl. It's described as a "rebellious gourmand" for the "prestige rebel," and smells kind of like something that would happen in all caps. The press release says it's for the girl who "daringly proclaims exactly who she is not in order to declare who she is"… but what kind of life is that?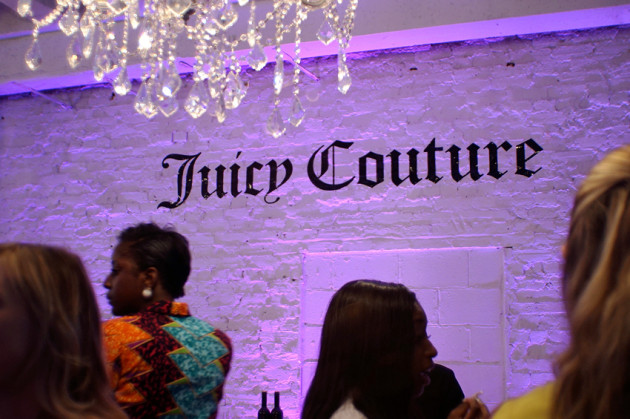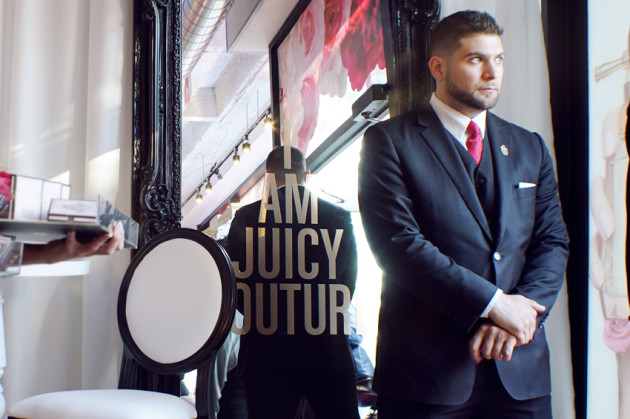 Yes you are, dude. Yes you are.
So here's what I think. I think you should take the great parts of I AM JUICY COUTURE, and leave the rest. Feel free to tell people that you're not apologetic, because no one should have to be. Tell them that you're not conventional, because you're not obligated to be.
But don't operate under the assumption that these are traits of the "cool girl." Girls, in case you haven't noticed, are awesome. I'd be pretty damn proud if someone told me that I was just as cool as a conventional girl.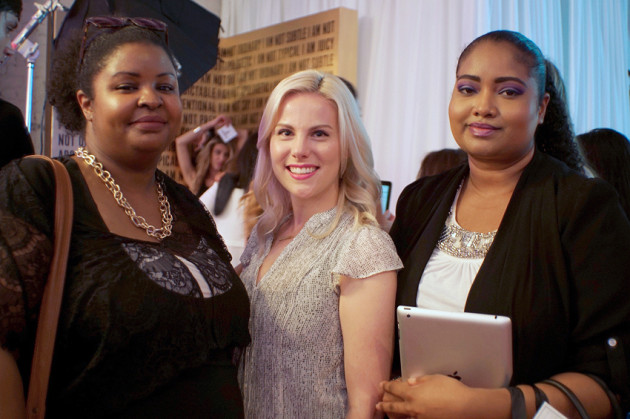 The lovely Nicole (Beauty, Brains +), Megan (Megan Joy), and Erica (Diary of a Trendaholic)!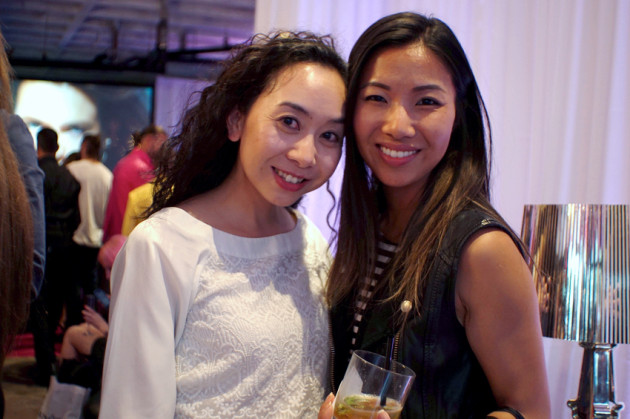 Elaine (Elaine Loves)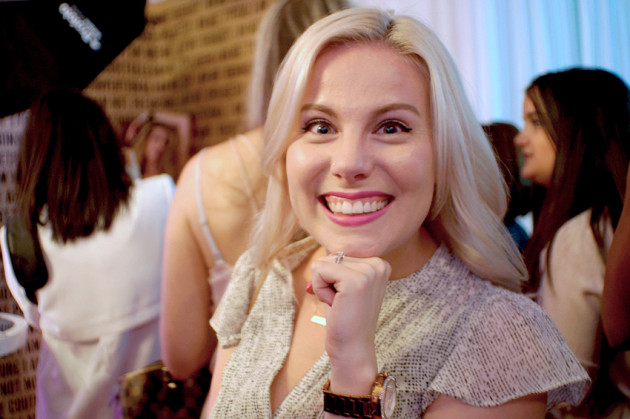 Megan is THRILLED TO BE HERE; TO BE ALIVE (seriously though, how cute is she??)
The ultimate Juicy Couture girl sounds kind of like a bully. So aim higher than that; be better than that. Wear the I AM JUICY COUTURE fragrance, but wear it to say:
» I AM NOT going to be held down by the conventions of your misogynistic society
…not "It girls are not ordinary, shy, predictable, reserved, or average." Because there is nothing, nothing wrong with being shy or predictable or reserved if you choose to be. 
Define yourself by what you are, not what you hate.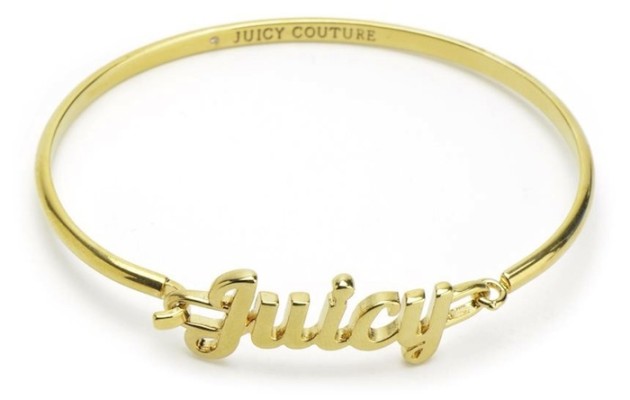 Win it!
I'm not much of a memento type (well, except for scent memories, but more on that soon), so I'm sharing this little piece of my travels with one lucky reader! Enter below to win one (1) Juicy Couture "Juicy Bangle" in Gold. This giveaway is open to anyone over the age of 18 who is currently residing in Canada, and will close on August 8th at 11:59 PM MST.
Good luck!
a Rafflecopter giveaway