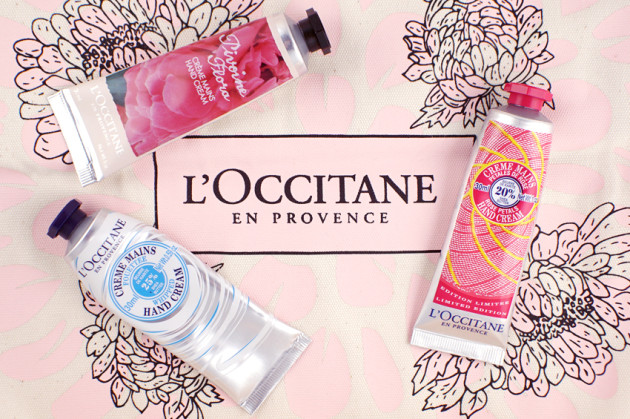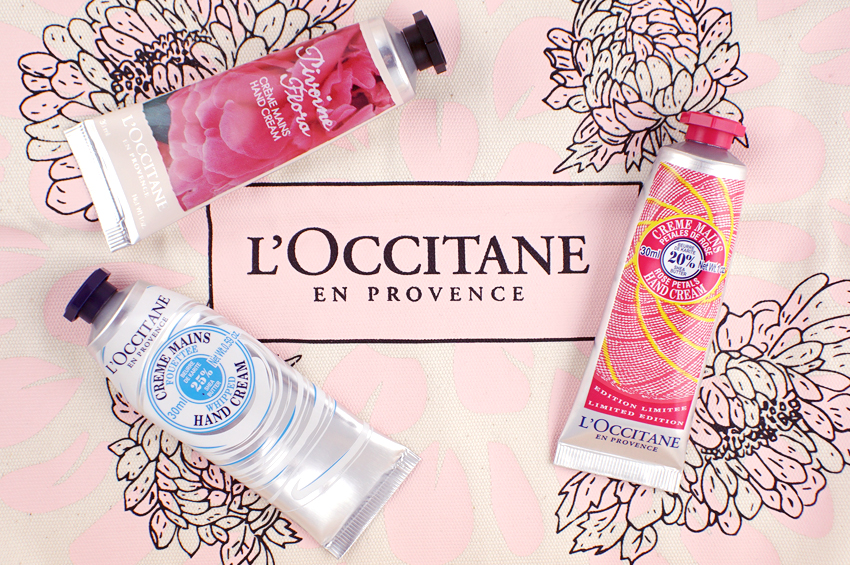 L'Occitane hand creams are a pretty big Thing (capitalization totally necessary) both in and outside of the beauty blogging world, but because so many of them contain silicones, they've never been a thing that I've really gotten into.
Until now.
» Availability: $12 USD/$12 CAD for 30ml (which usually equals 1 oz) at Hudson's Bay, Sephora, and L'Occitane.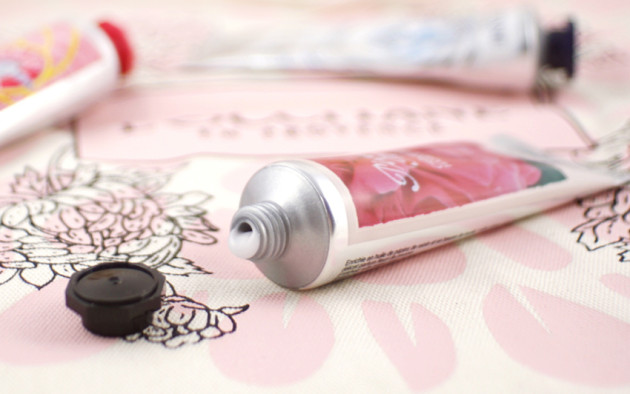 L'Occitane Pivoine Flora Hand Cream review
Over the past few months, I have been absolutely in love with my silicone-free L'Occitane hand creams. (They come in quite a few different formulas, so while most of them–including the original shea butter formula and the recent Collection de Grasse additions–do contain silicones, there are a few that don't.)
I've been using them at my desk, throwing them in my handbag, taking them to school… I very, very rarely leave the house anymore without a little tube of L'Occitane with me.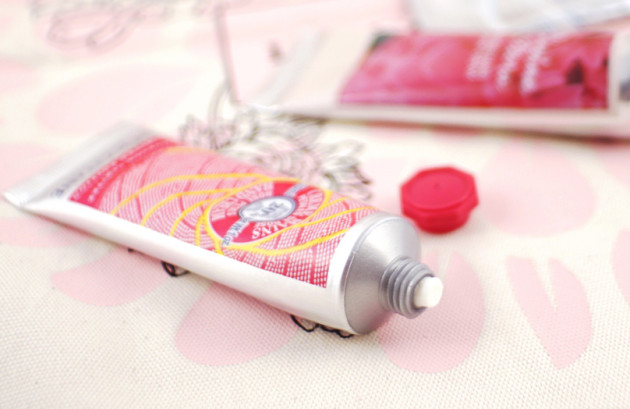 L'Occitane 20% Shea butter Hand Cream review (Rose Petals)
The three that I've particularly fixated on are photographed here. First, there's the Pivoine Flora Hand Cream ($12 USD/$12 CAD), which is a light, liquidy lotion with a strong but sophisticated peony fragrance. (It smells a little sharp in the tube, but the top notes fade quickly.)
Next, there's the L'Occitane Rose Petals Hand Cream from a charity collection a few years back; it's more of a true creme formula, like the other 20% shea butter hand creams. It's more hydrating than the Pivoine Flora, and I love the very feminine rose scent.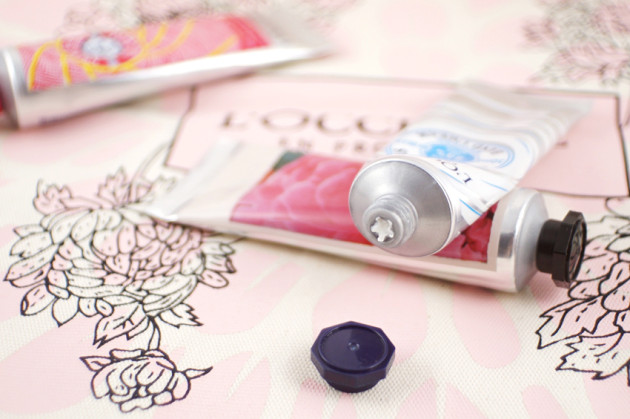 L'Occitane 25% Shea Butter Whipped Hand Cream review
Finally, there's my favourite of the bunch: the 25% Shea Butter Whipped Hand Cream ($12 USD/$12 CAD). This one smells like the rest of L'Occitane's shea line (comforting, like one of my favourite moisturizers!) and it absorbs really well, leaving my dry hands feeling smooth and hydrated for hours.
More importantly, though… the Shea Whipped Hand Cream comes out of the tube like FROSTING. Which, if you ask me, totally makes up for the fact that (because it's whipped) it contains only 59% as much product as a regular tube of L'Occitane, making this hand cream a particular treat to use.
Because frosting.