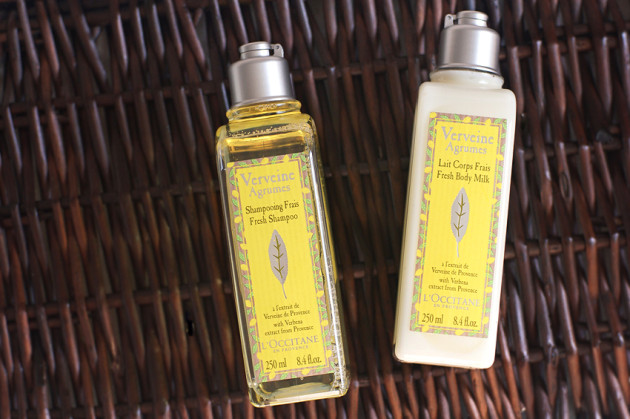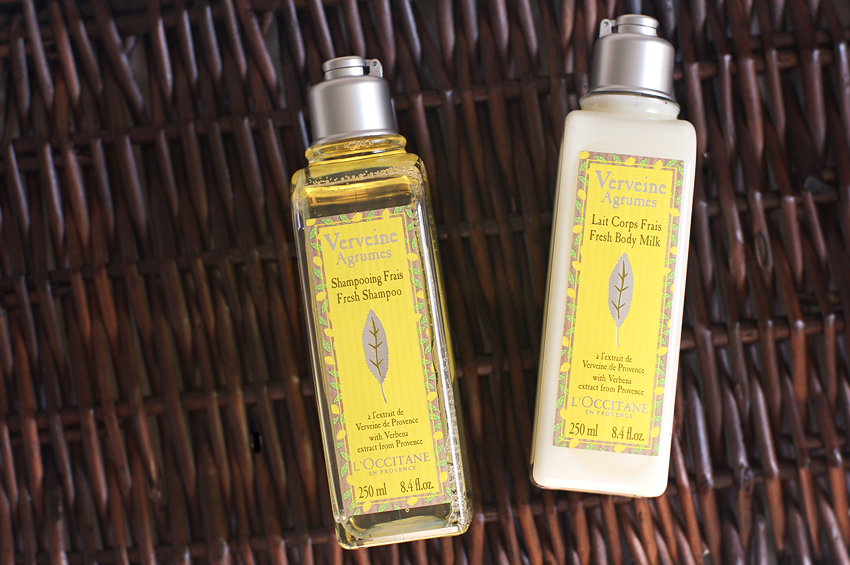 I'm not a huge fan of L'Occitane's original Verbena scent, but for some reason, I always really love their summer limited edition flankers.
This year, the line is doing Verveine Agrumes (Citrus Verbena), and they're introducing a few unexpected products to the range — deodorant, shampoo, an conditioner.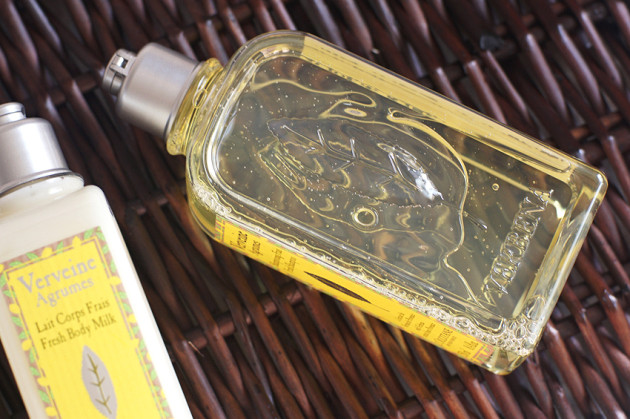 The Vervine Agrumes scent
Verveine Agrumes smells good. Like, really good. It smells like lemons, oranges, and grapefruits being squeezed for their juice — there's that almost bitter undertone to the oils in the rind that no one ever seems to get quite right, but with Verveine Agrumes, L'Occitane gets it just right. 
There's something immediately very real about this scent (unlike so many synthetic lemon-cleaner and lemon-sugar fragrances), and it's paired with a cedar base for a very "fill in the blank" kind of effect. I really like the way these products smell, but they're not overpowering — they're definitely unisex-friendly, and they pair well with most summer perfumes and colognes, too.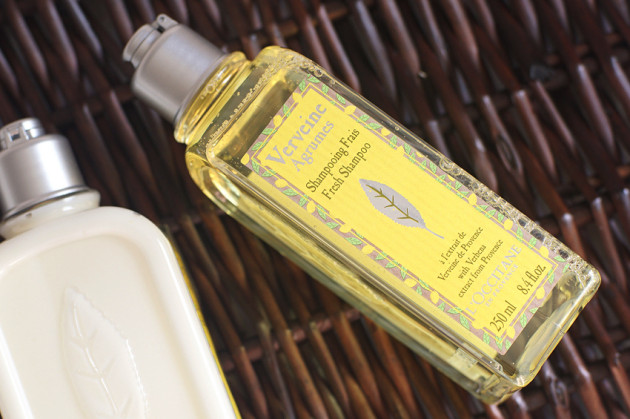 L'Occitane Verveine Agrumes Fresh Shampoo ($23 CAD)
Okay, but like — was anyone else even aware that L'Occitane did shampoos up until now? Because let me tell you, I was very much not aware of this. But apparently they do a bunch: a Roses et Reines shampoo, a Shea Ultra Rich shampoo, a whole bunch of Aromachologie shampoos… apparently I've just been very (very) behind the times.
The Verveine Agrumes Fresh Shampoo pairs with a Daily Use Conditioner ($23 CAD) that I didn't have a chance to test, but I really like the shampoo on its own. It's tingly and minty and just a little acidic (I'm guessing; I don't have any pH testing strips right now), leaving my hair feeling clean and weightless without stripping it too badly.
To note, however, this one gets very sudsy. It plays well with my dry scalp, but I wouldn't recommend it for really overprocessed or heat-damaged hair.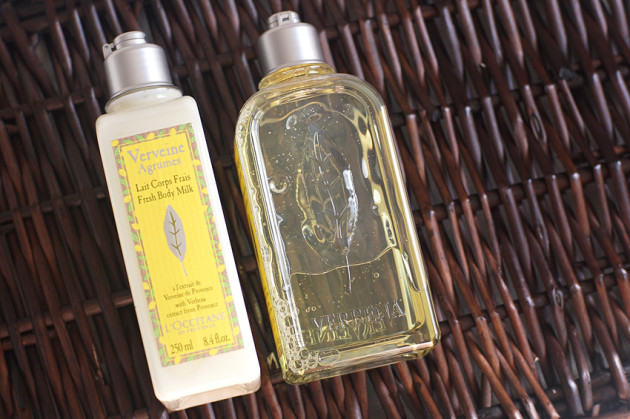 (I couldn't test the Verveine Agrumes Fresh Body Milk ($32 CAD) due to its silicone content, but it smells just as good!)
The verdict?
I don't love Verveine Agrumes as much as last year's Frisson de Verveine (which I bloody adored; I still regret not buying the EdT), but I do really like it. The shampoo is pretty good, especially from a brand that isn't really known for its haircare range, and it's worth a try fo a little dose of summer in your shampoo.
For anyone who loves the scent of citrus fruits being peeled, though (and really, who doesn't?), definitely give the Verveine Agrumes EdT a look — I think you'll be pleasantly surprised!
Availability: Available online and at L'Occitane boutiques beginning this July. Limited edition.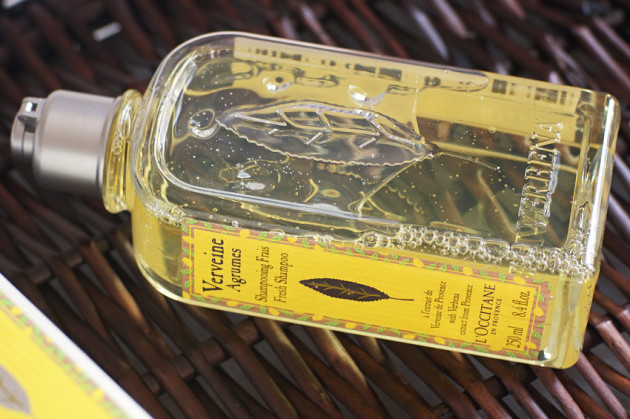 L'Occitane Verveine Agrumes Fresh Shampoo review