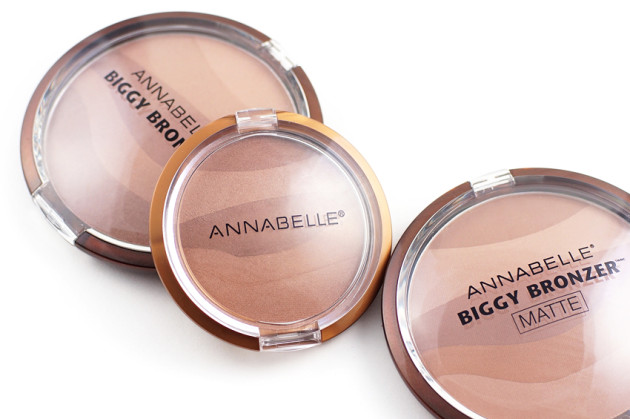 The product: Annabelle Cosmetics Biggy Zebra Bronzing Powder in Haute Gold, Dark Gold, and Matte Gold
I'm entering week 7 of Rae's Epic Tonsillitis Fest of 2015, so today, I've chosen a really easy product to review: Annabelle's Biggy Bronzers. They're just updated versions of the brand's original Zebra bronzer (which, as a few of you might even remember, was my first bronzer love back in the day), and darn it, their big, silly, striped design makes me happy.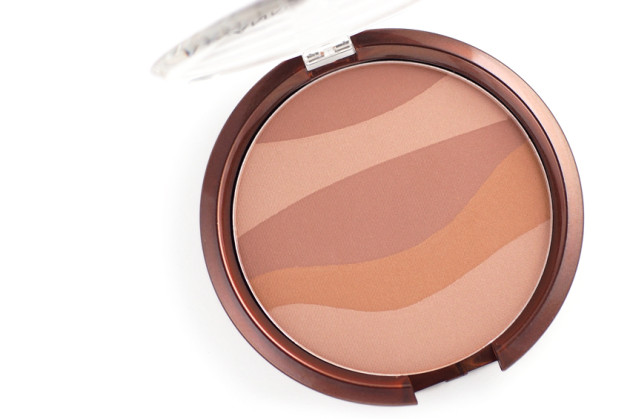 Annabelle "Matte Gold" Biggy Zebra Bronzing Powder review
Annabelle "Dark Gold" Biggy Zebra Bronzing Powder review
The product: Each Biggy powder bronzer is zebra-patterned with light and dark bronze stripes in either a subtle shimmer (Haute Gold, Dark Gold) or matte (Matte Gold) finish. Each shade blends seamlessly to give you a perfectly gold-hued bronze, and the yellow/red undertones never look ruddy or fake the way many orange-brown bronzers can.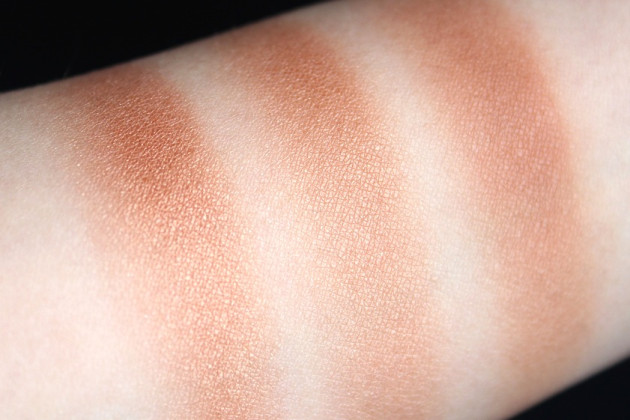 Annabelle Biggy Bronzer swatches: Dark Gold, Haute Gold, Matte Gold
The shades: I still adore the subtle shimmer of Haute Gold (there's a reason why it won the 2014 ELLE Canada Beauty Grand Prix for Best Bronzer Under $30, you know), but the new shades are pretty great, too!
Dark Gold is an intense, metallic yellow-bronze. Haute Gold is ever so slightly redder, and has more of a shimmer finish. Matte Gold is the most sheer of the three, and is impressively close in tone to the others — it's slightly more red and desaturated, but if you loved the original Zebra bronzer (Haute Gold), it'll definitely still work for your skin tone.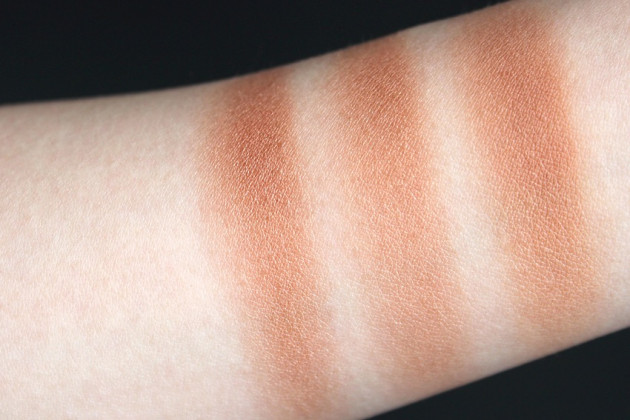 Annabelle Zebra Biggy Bronzer swatches: Dark Gold, Haute Gold, Matte Gold
BEST USED: Apply Haute Gold (for everyday wear) or Dark Gold (for a more metallic finish) to the cheekbones, collarbones, and décolletage to give a golden glow without looking like you've had an accident with the fake tanner.
Apply Matte Gold to subtly sculpt and bronze the face — lord knows it's better for contouring than most of this season's contouring launches.

Annabelle Zebra Bronzers in Dark Gold, Haute Gold, and Matte Gold
The verdict?
At just over $10 apiece, these bronzers are some of my favourites — and not just from the drugstore. They're one of those products that does all the work for you, blending out easily and imparting a really healthy-looking glow with almost no effort at all.
I love that Annabelle has expanded the Biggy Bronzing Powder shade range, but Haute Gold is still my favourite of the three. I recommend applying lightly all summer long with a large powder brush!
Availability: $11.95 CAD at Annabelle.ca and at drugstores and mass market retailers across Canada.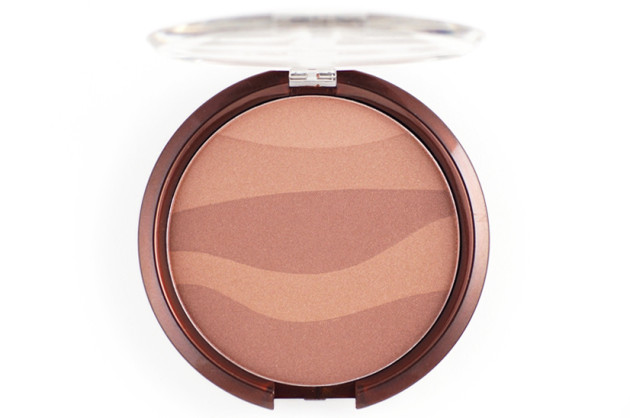 Annabelle Cosmetics Biggy Bronzer in Dark Gold review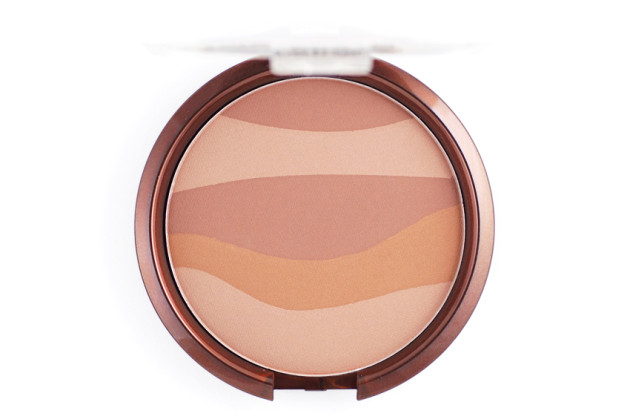 Annabelle Cosmetics Biggy Bronzer in Matte Gold review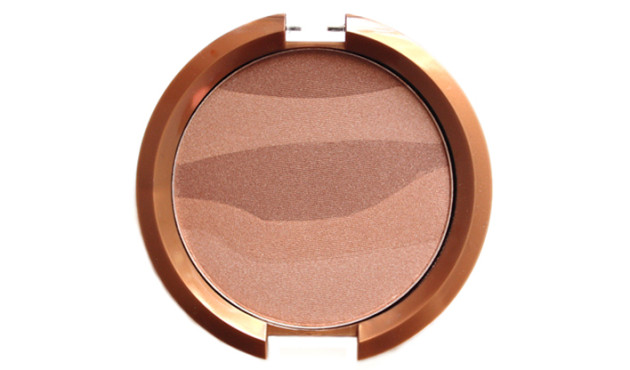 Annabelle Cosmetics Zebra Bronzer (2010) in Haute Gold review
The Annabelle Biggy Zebra Bronzing Powder ingredients:
Talc, Magnesium Stearate, Dimethicone, Caprylic/Capric Triglyceride, Synthetic Fluorphlogopite, Phenoxyethanol, Caprylyl Glycol. +/- Mica, Iron Oxides, Titanium Dioxide.