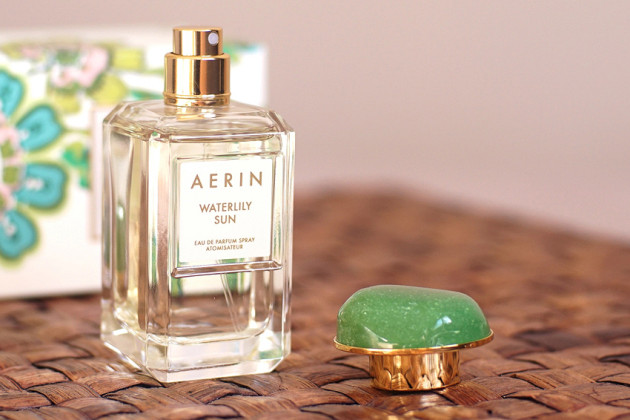 The product: AERIN Waterlily Sun Eau de Parfum Spray
I first met Waterlily Sun on a hectic day in Toronto with Liz/Reductionista. (For that matter, that's when I first met Liz, too. And yes, for the record, her hair is just as amazing in person.) We were at the Eaton Centre Sephora to sniff the Serge Lutens line, and upon finding out that almost all of their Lutens had to be sent back to the distributor due to water damage, we were wandering around…
And I came upon the AERIN range in person for the first time ever.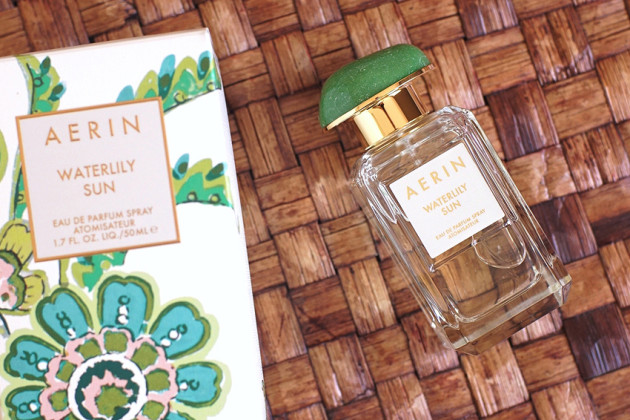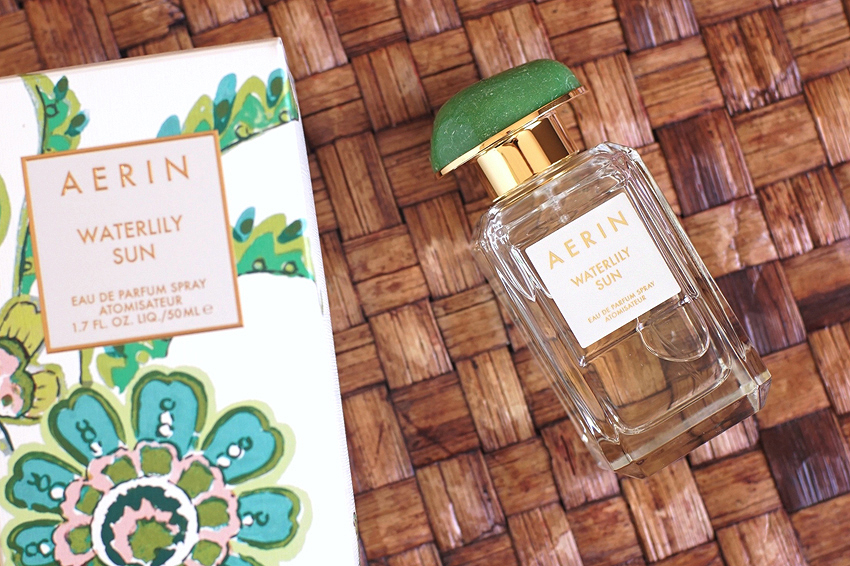 The packaging: All of the AERIN perfumes look, like their namesake, like old money and flawlessly curated good taste. They come in thick, carefully cut glass bottles topped with gem-like stones (each in a soft, unique shade) and touched with gold accents, and are packaged in boxed with designs by Lee Jofa, a textiles/home decor company that has produced fabrics and carpets for everyone from Oscar de la Renta to Lilly Pulitzer.
Waterlily Sun looks exquisite in front of all of my La Collection de Grasse perfumes, but I can only imagine how perfect two or three of these would look together on a hammered-metal gold tray…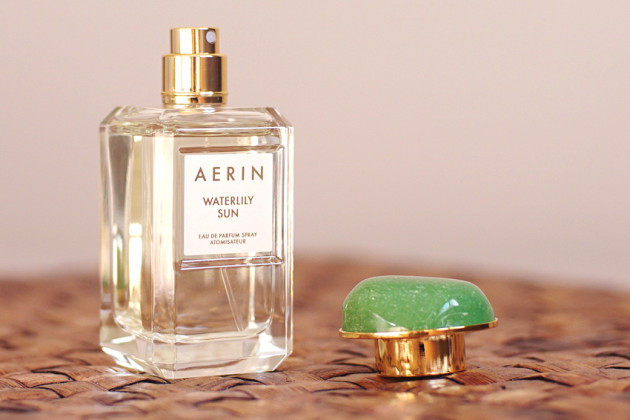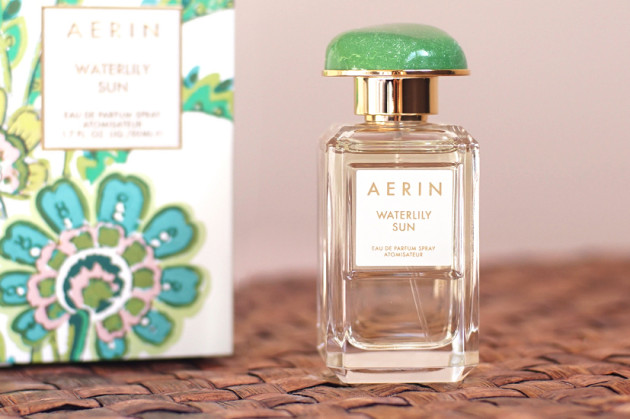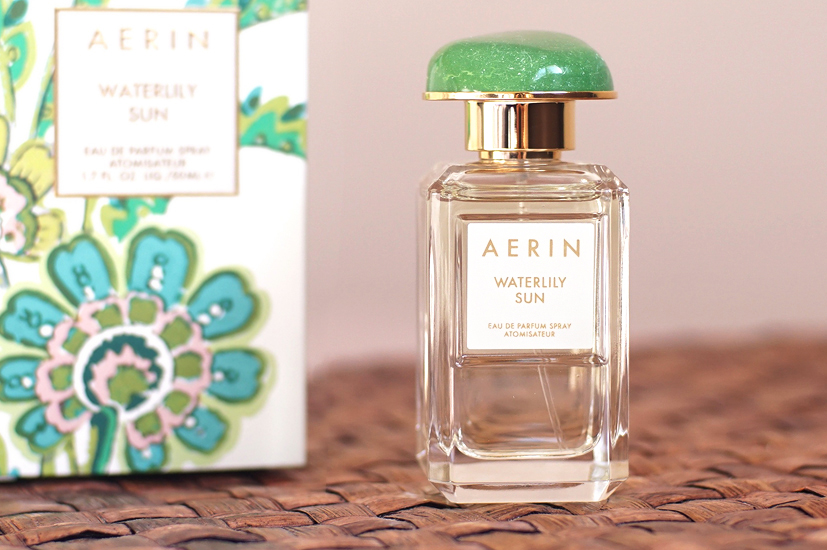 The scent: I fell immediately in love with both Waterlily Sun and Lilac Path ($110 USD/$125 CAD by Richard Herpin, which smells just like passing by a lush lilac bush in a garden), but Waterlily Sun was the one that I had to go back for.
For a lack of a better descriptor, Waterlily Sun ($110 USD/$125 CAD by Annie Buzantian, Master Perfumer) smells like sunshine. It's crisp and very light, and doesn't smell like any one thing or flower or perfume in particular — its scent is, honestly, encapsulated perfectly in its name and packaging.
The story – Waterlily Sun is inspired by Aerin Lauder's trip to Monet's garden in Giverny, France as a young girl. It "inspires serenity and calmness with a floral watery scent that leads the senses to a warm and peaceful place. Like sunlight reflecting on water."
Listed notes – Sicilian Bergamot and Lush Dewy Greens / Waterlily and Jasmine Sambac / Musk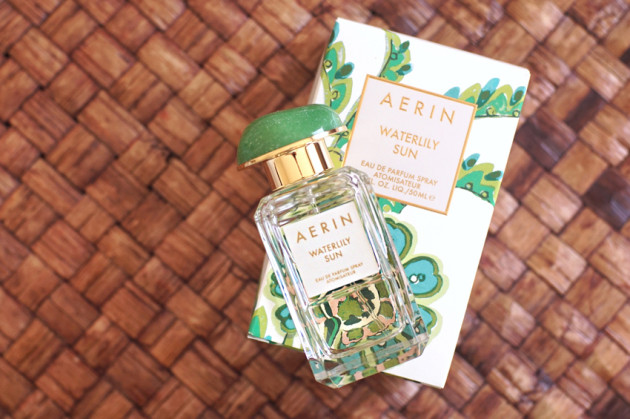 The bergamot in this makes Waterlily Sun's opening very lemony, like the perfect cold lemonade on a hot summer day in the garden. It's balanced out very nicely with some crisp green notes (I usually find "green" to be too mulch-y, but I love it here) and a base of musky florals.
Like all light, citrusy fragrances, Waterlily Sun fades long before dinner, but I love it nonetheless. It's reminiscent of something like Fresh Citron de Vigne ($88 USD/CAD), but with its bergamot opening and jasmine sambac heart, it smells far, far less generic.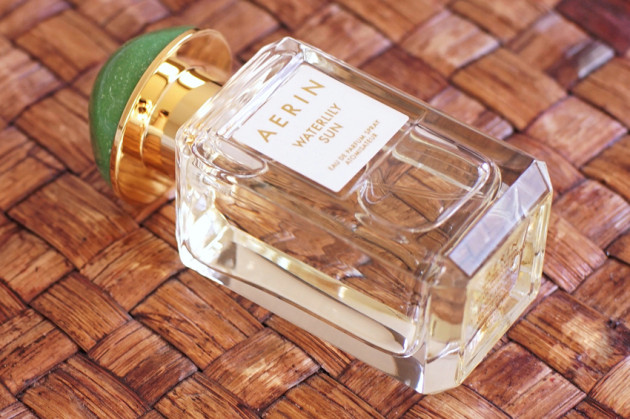 The verdict?
Waterlily Sun smells the way a bright summer day makes you feel; it smells like nothing in particular other than happiness. It has just the right amount of sillage and tenacity for warm weather, and it's the kind of scent that makes you spritz, sniff, and sigh.
As far as light, citrusy scents go, Waterlily Sun is in a class of its own. It manages to be transparent and pleasant without ever becoming boring (even after months), and it smells, somehow, both effortless and complex at once.
Give this one a sniff — you won't regret it. And hey, while you're there, check out Lilac Path, too.
Availability: $110 USD/$125 CAD for 1.7 oz at select Nordstrom, Sephora, and Holt Renfrew locations.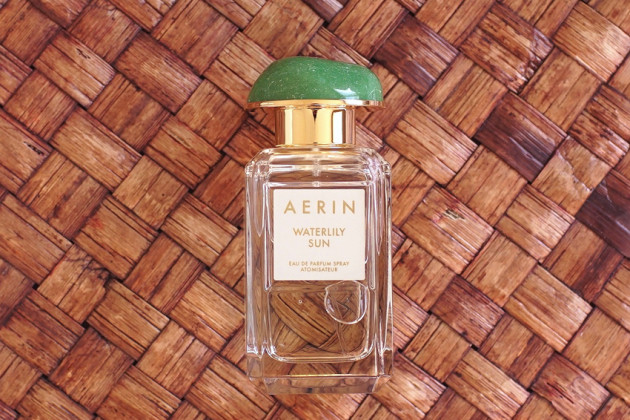 Aerin Waterlily Sun perfume review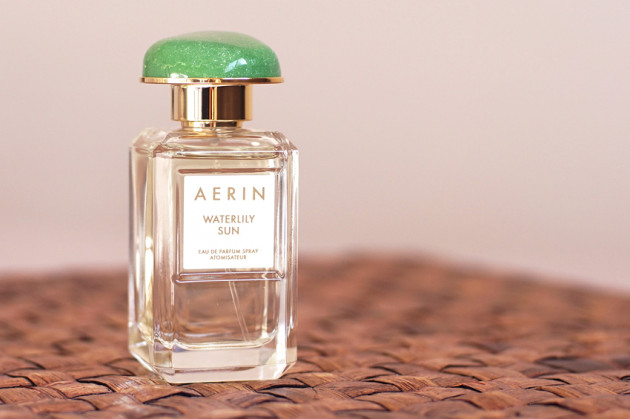 Aerin Waterlily Sun Eau de Parfum Spray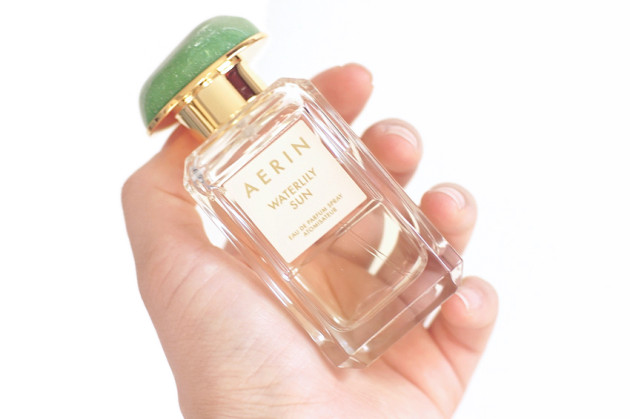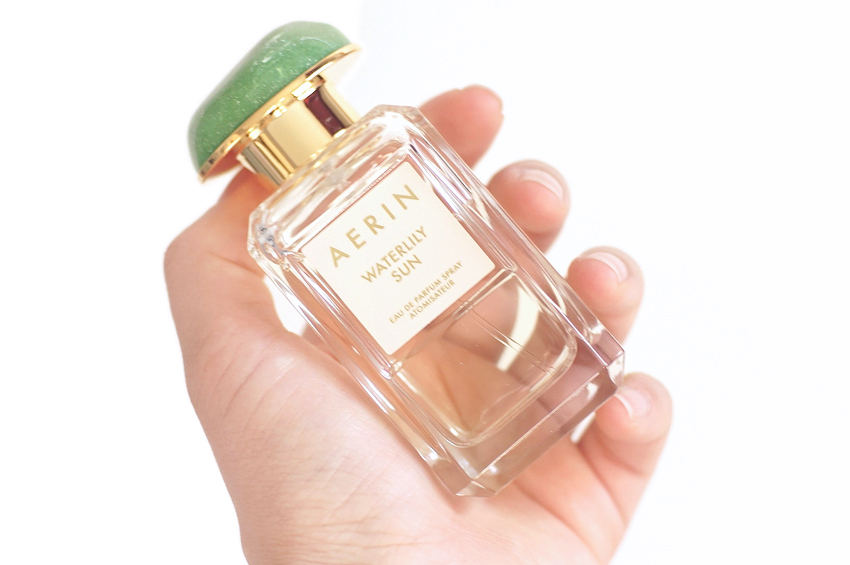 Aerin Waterlily Sun size comparison — it holds 1.7 oz, but it looks decievingly small!