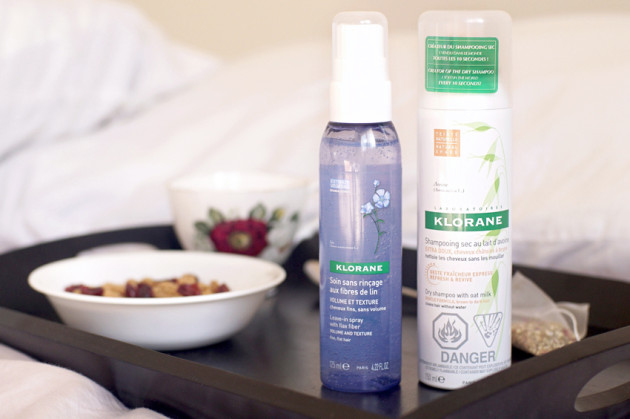 What's that, you say? It's not Sunday morning?
Well, no. Not even a little bit. But I'm crabby and sleepy and I've had strep throat for going on three weeks now, so you can shut your pretty, beautiful face and imagine that it is, in fact, Sunday. Because these two products are great for a Sunday morning, or for any other morning that you're short on time or energy and just want to take it easy and still end up with great hair.
Klorane Dry Shampoo with Oat Milk – Natural Shade ($20 USD/$24 CAD)
The one Klorane product that you NEED (yes, need) to own is their dry shampoo. Everyone keeps telling me that it's the best, and after all this time, I can finally confirm that, yes, it's the best. (Way better than Colab, even, thanks to the scent.)
They make four: a green-lidded one with nettle (Oil Absorbing Dry Shampoo), this one (Natural Shade Dry Shampoo with Oat Milk), their Gentle Dry Shampoo with Oat Extract, and the non-aerosol Dry Shampoo with Oat Milk. The non-aerosol powder and the tinted aerosol (this one) are the only ones that are silicone-free, so be careful when you purchase!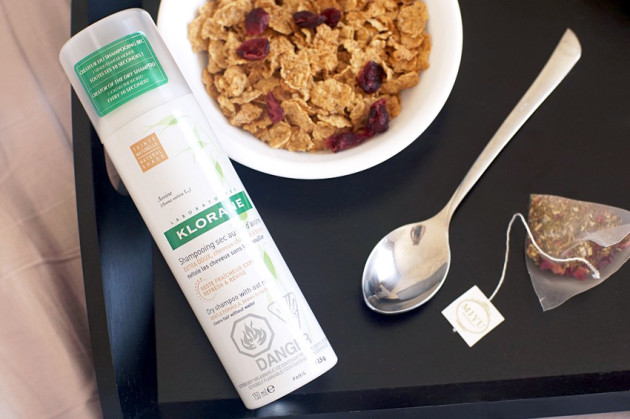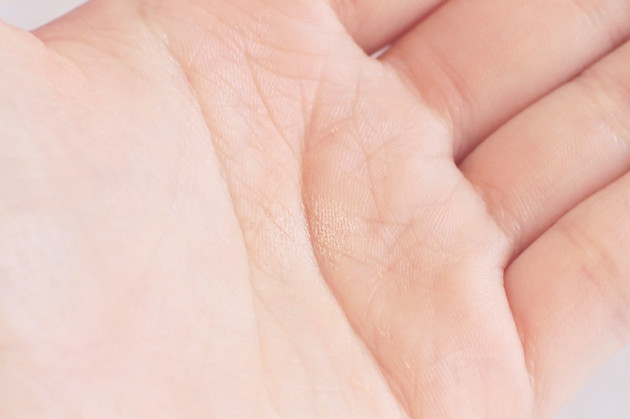 Klorane Dry Shampoo with Oat Milk for brown to dark hair, "swatched" covering palm
I couldn't get to a legendary seven days with this stuff, but I love it all the same. It smells fantastic; a very clean, subtle scent (sort of a powdery-floral), and applies as a sheer, even veil of light brown powder. You're supposed to leave it on for 2 minutes and then brush thoroughly, but in a pinch, I find that it works just as well to simply spray on as you head out the door and then tousle lightly on the train.
This stuff is so good that if I apply it on second-day hair, my third-day hair still looks like first-day hair when I wake up. It's that good. It makes hair look at feel clean, and adds just a touch of volume without making my hair feel gritty.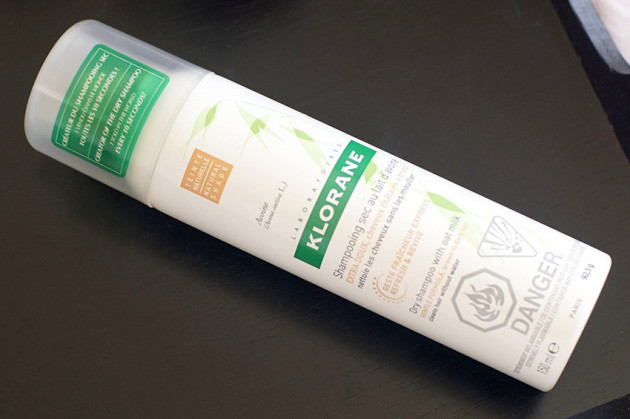 Klorane Leave-in Spray with Flax Fiber ($16 USD/$20 CAD)
Klorane operates on the very cool concept of one problem/one plant, and for volume, it's flax fiber. (For gentle balancing/second-day-hair, it's oat milk.) Tracy from Beauty Reflections really loves this one, and when she mentioned that it doesn't feel like anything at all on the hair, she had me.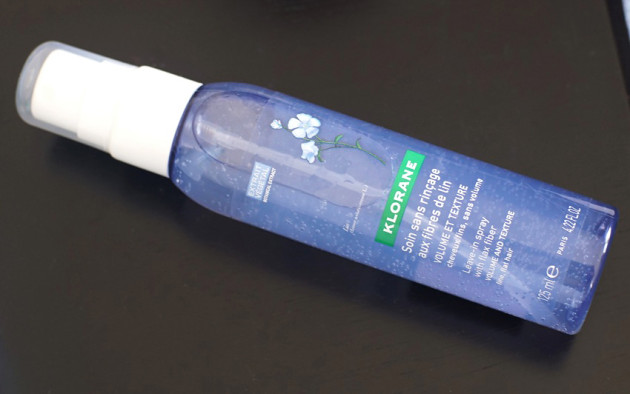 When Klorane figured out that flax was naturally soluble, they put it in their volumizing products to provide actual, physical plant-lift to the hair. But while I think this one is a dream to use (it smells lovely, like a very subtle veil of perfume, and has a really solid, even mister) and looks awesome on Tracy, it didn't quite work for me.
Check this one out if you have short or fine limp hair, but skip it if you want instant volume for stick-straight Asian hair. Unlike what it does for Tracy (which looks awesome and natural; I've seen it in person and can attest to this), it doesn't give me much in terms of air-dried root lift.
It does get major points for touch-invisibility, though, so give it a look if you're willing to put in the styling time but want something 100% non-sticky and non-gritty!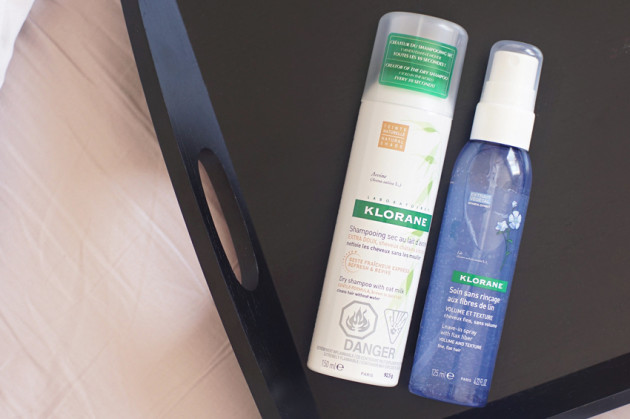 The verdict?
The Klorane Leave-in Spray with Flax Fiber feels touchably natural, but unless you have fine, limp hair (not just straight/limp hair), it's not an instant fix-it.
The Natural Tint Dry Shampoo, on the other hand, is a total must-have. It's a little bit pricy, but the next time you're due in for a hair treat, you need to try this!! It absorbs oil like a champ, has the best scent of any dry shampoo I've ever tried (light, pretty, and clean-smelling), and makes hair look and feel clean.
Availability: Natural Tint Dry Shampoo – $15.24 USD at Escentual.com; $20 USD/$24 CAD at Sephora. Leave-in Spray – $16 USD/$20 CAD at Sephora. Klorane products are available at Shopper's Drug Mart locations across Canada.
—
Klorane Natural Tint Dry Shampoo with Oat Milk ingredients: Butane, Propane, Isobutane, Rice Starch, Alcohol, Aluminium Hydroxide, Aluminium Starch Octenylsuccinate, Oat Kernel Oil, Benzyl Salicylate, Cetrimonium Chloride, Cyclodextrin, Fragrance, Hexyl Cinnamal, Iron Oxides CI 77491, CI 77492, CI 77499, Isopropyl Myristate, Limonene, Silica. *silicone- and paraben-free
Klorane Leave-in Spray with Flax Fiber ingredients: Water, Pentylene Glycol, Lithium, Magnesium Sodium Silicate (Nano), Citric Acid, Fragrance, Limonene, Linseed Seed Extract, PEG-40, Hydrogenated Castor Oil, Phenoxyethanol, Propylene Glycol. *silicone- and paraben-free