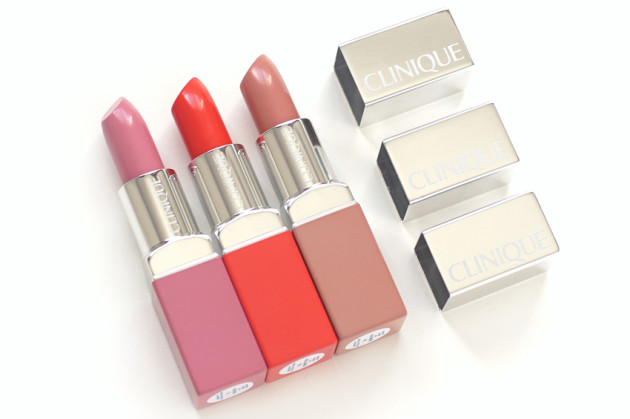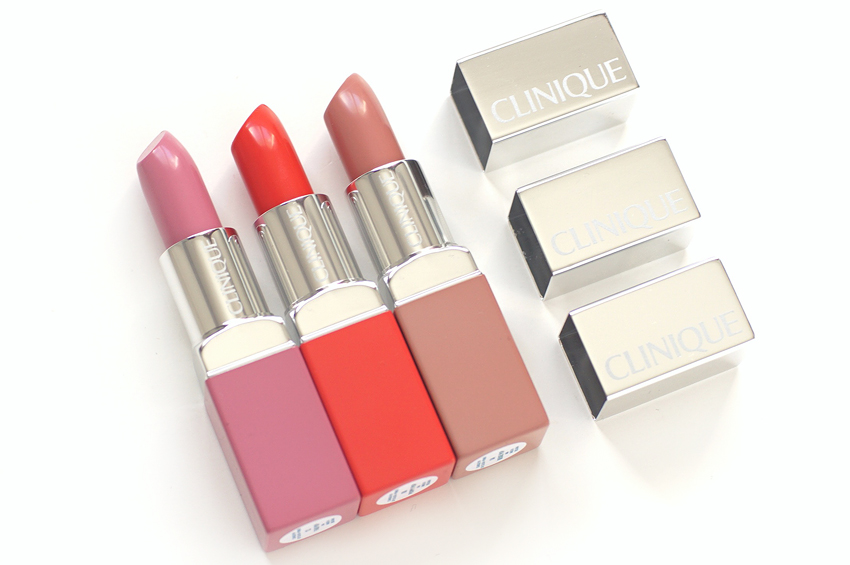 The product: Clinique Pop Lip Color + Primer in 04 Beige Pop, 06 Poppy Pop, and 12 Fab Pop
New this spring from Clinique are sixteen Pop Lip Colour + Primers, which are designed to pair rich colour with a smoothing primer. They're part of Clinique's current strategy of releasing pretty, accessible products without any complicated steps, and just like the rest of the no-fuss products Clinique has released recently… these rock.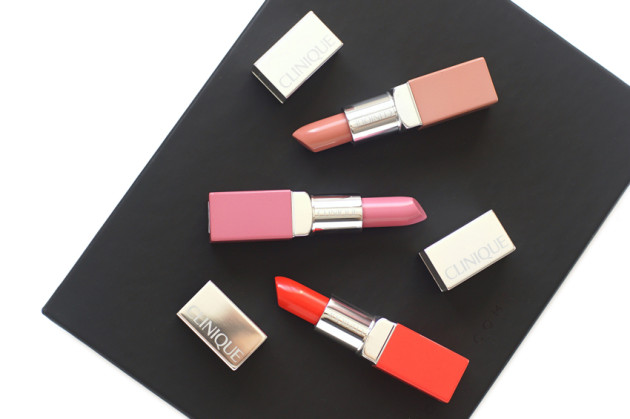 The formula: It's been a long time since I fell in love with lipstick formula, but the Pop Lip Colour + Primers had me at hello. The formula is perfect: creamy and comforting without feeling too heavy, slippery, or drying, and absolutely packed with smooth, velvety pigment. These remind me a lot of the (mosly discontinued) Marcelle Rouge Vitality Lipsticks, AKA my favourite lipsticks ever — but the Clinique Pop lipsticks might just be even better.
Formulated with shea and murumuru butters and designed to provide "moisture maintenance" with a flexible polymer blend, these are one of the only lipsticks I've ever worn that don't leave my lips crinkly and dry. They feel just as rich in texture as they are in colour, and on top of all that, the formula is totally scent-free.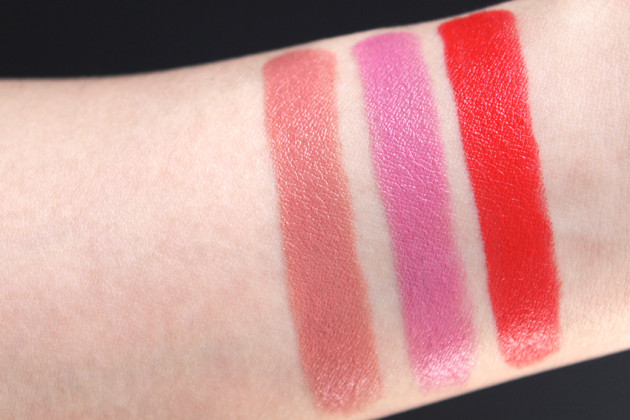 Clinique Pop Lip Colour + Primer swatches in Beige Pop, Fab Pop, and Poppy Pop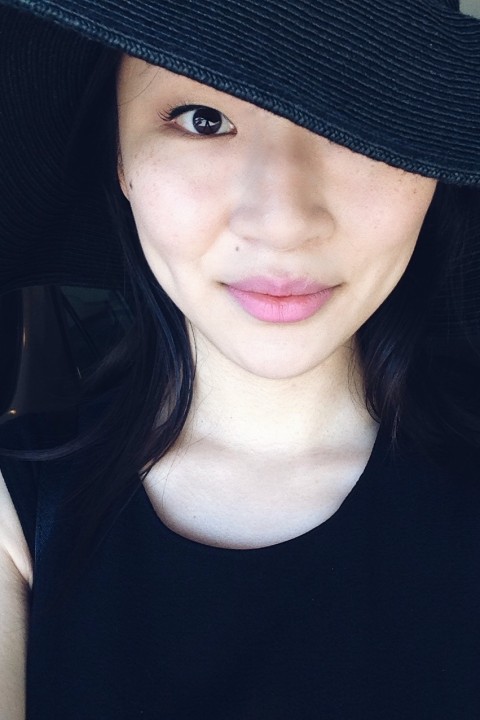 A quick, messy iPhone shot of Fab Pop, filched from my Instagram — @thenotice
The shades: I tried three of the sixteen Clinique Pop shades, and surprisingly enough, Fab Pop was the one that I realy fell in love with. It's bright and milky with lavender undertones, and really brightens up my face without looking like TOO MUCH (caps lock totally necessary.)
I wasn't as crazy about Beige Pop, which is an objectively lovely medium-nude (I need a little less pink from my nude lipsticks to counteract my natural lip colour, unfortunately), and Poppy Pop wasn't really for me, either — poppy reds make me look, for some reason, both flushed and yellow-toothed.
But Fab Pop — oh, my. What a shade.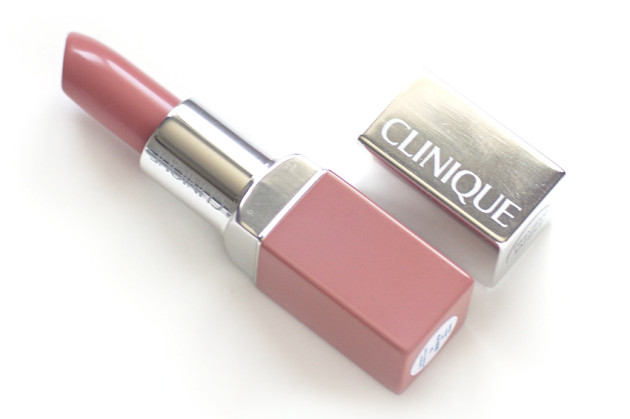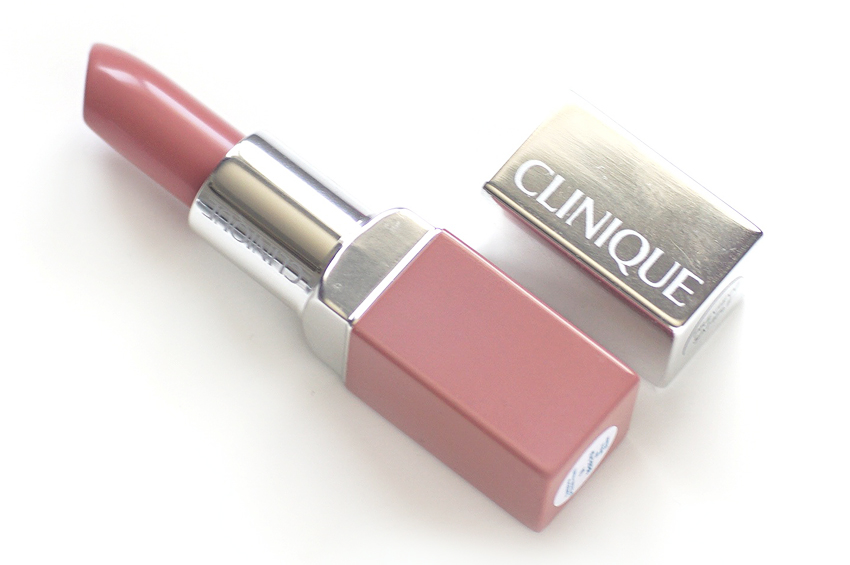 Clinique Pop Lip Colour + Primer in Beige Pop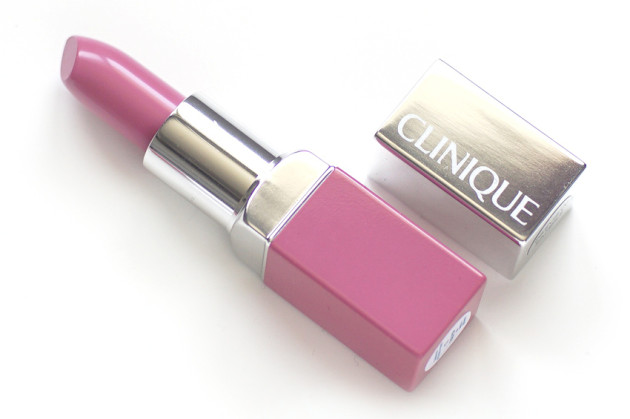 Clinique Pop Lip Colour + Primer in Fab Pop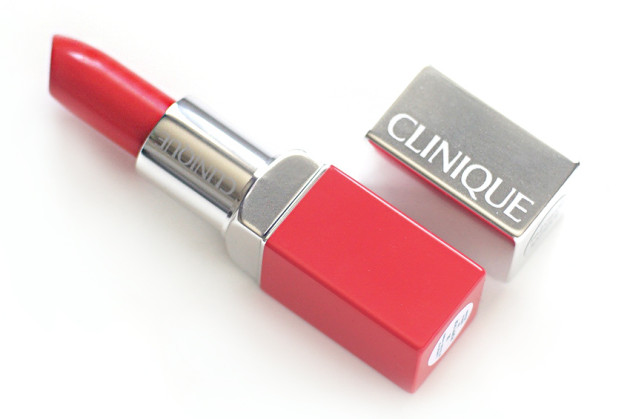 Clinique Pop Lip Colour + Primer in Poppy Pop
The verdict?
You need. You absolutely, totally, definitely need. I've been wearing Fab Pop bascially non-stop for the past two weeks, and it hasn't lost its appeal by even a bit. (Plus, for once, my lips don't feel stiff and dry when I'm wearing lipstick.)
The Clinique Pop Lip Colour + Prime formula is fast becoming one of my all-time favourites, and for anyone looking for creamy, luxurious, scent-free lipstick, these are totally it.
Availability: $18 USD/$21 CAD at Sephora, Clinique, and Nordstrom.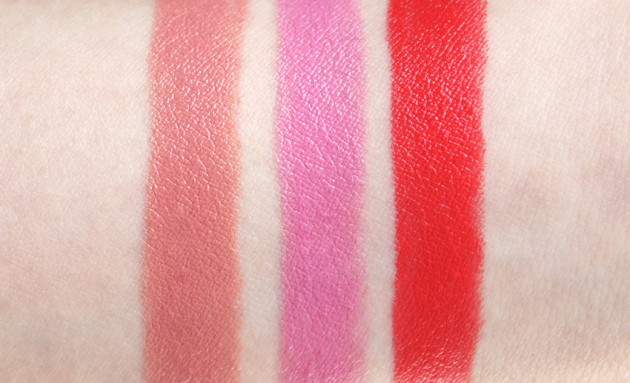 L-R: Clinique Pop Lip Colour + Primer swatches in Beige Pop, Fab Pop, and Poppy Pop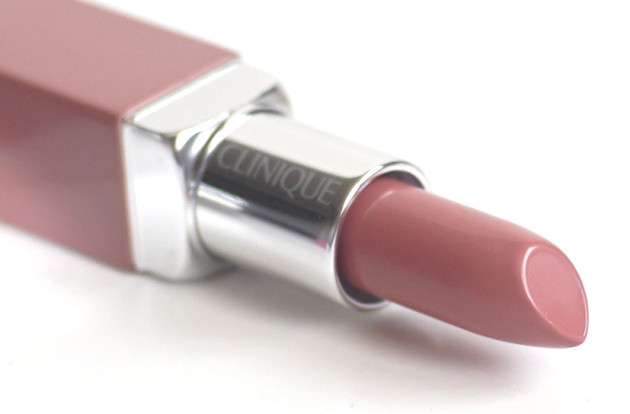 Clinique Pop Lip Colour + Primer in 04 Beige Pop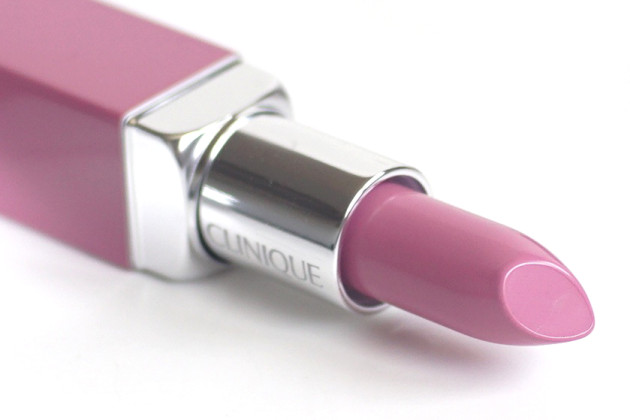 Clinique Pop Lip Colour + Primer in 12 Fab Pop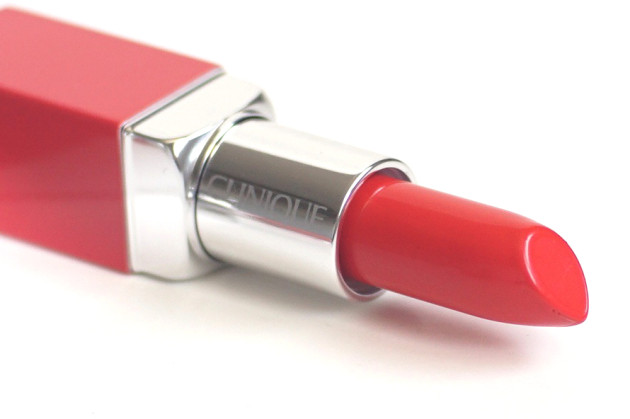 Clinique Pop Lip Colour + Primer in 06 Poppy Pop