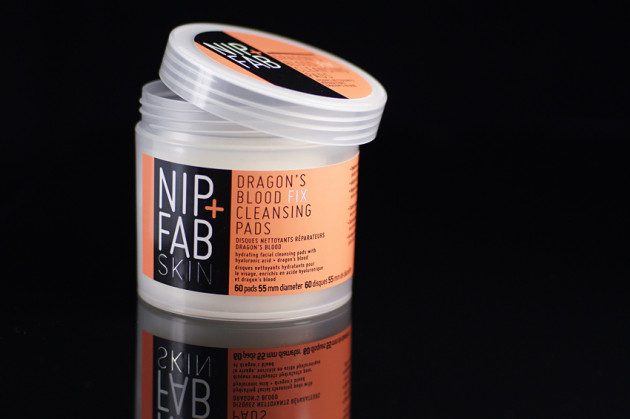 The product: Nip + Fab Dragon's Blood Facial Radiance Cleansing Pads
DRAGON'S BLOOD, YOU GUYS. Dragon's blood.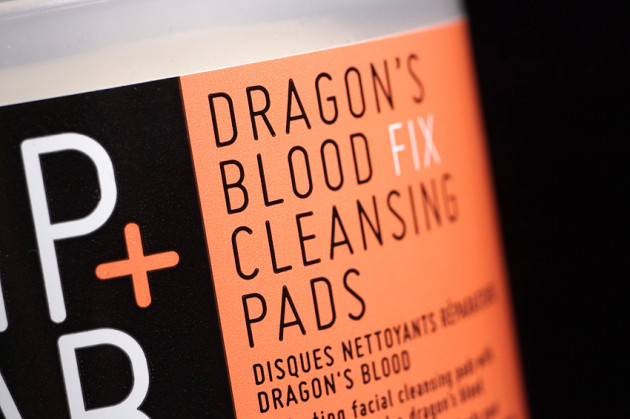 How it works: Rodial and their budget line, Nip + Fab, currently do these really cool "dragon's blood" products featuring the bright red resin of the Sangre de Grado (Croton lechleri) tree — which literally translates to the dragon's blood tree. The latex sap of the Sangre de Grado is used by locals as a liquid bandage, and it has strong antioxidant properties.
These pads contain "dragon's blood" (to plump, sculpt, and protect the skin), witch hazel (to repair broken skin and reduce swelling), salicylic acid (to open blocked pores and gently exfoliate), and hyaluronic acid (to deliver intense hydration). I mean, they basically have it all.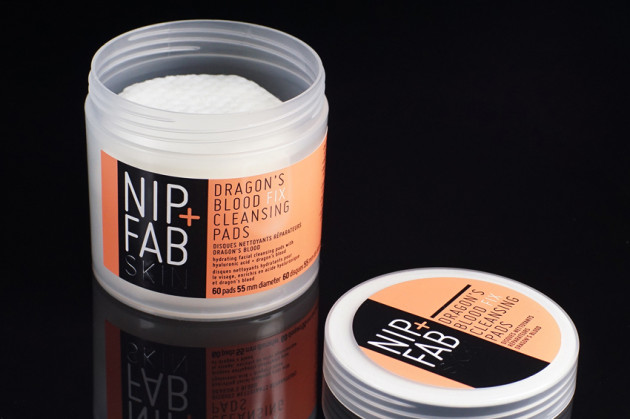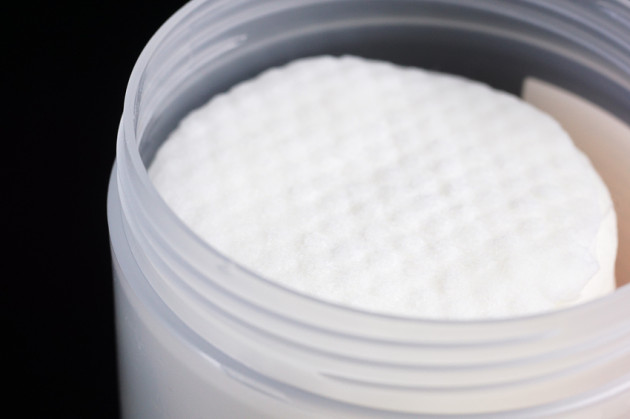 How they perform: For a measly $15, you get 60 of these thin, soft, strong cleansing pads. They're nicely saturated with product, and they remove makeup like a dream.
I've never been crazy about makeup wipes (though I'm testing some out right now), but these? These, I love. One thin cotton pad is more than enough to remove the makeup from your entire face, so there's very little waste involved, and they're both really effective and super gentle. 
I can get all of my eye and face makeup off with one of these wipes, and they leave my skin feeling super clean and exfoliated. They also (surprisingly enough) don't sting my eye area, and I can use the bumpy side for a little extra exfoliation or the smooth side if my skin's feeling a little sensitive.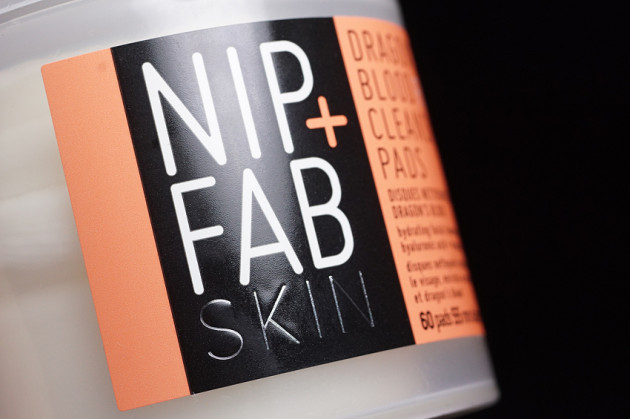 The only caveat(s): I really had to stretch to find these, but the Nip + Fab Dragon's Blood Cleansing Pads don't smell super great. A little astringent, like a peel.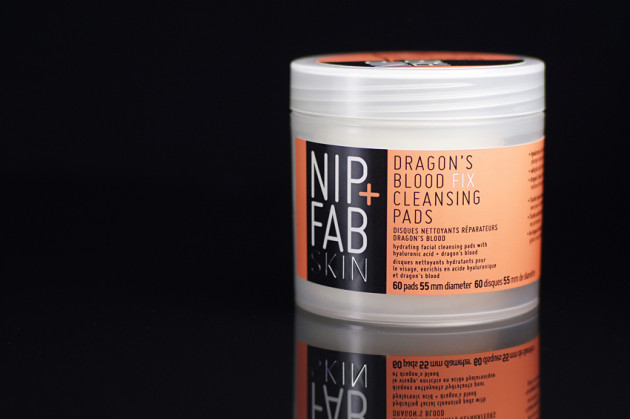 The verdict?
To this day, I still have no idea if you're supposed to rinse after using these (I do), but I like them. Kind of a lot, honestly.
The Nip + Fab Dragon's Blood Cleansing Pads are a fantastic way to up the dragon content of your life, and they perform really, really well. For a gentle exfoliation that won't leave your skin peeling (or a gentle makeup remover that'll really clean out your pores while getting everything off super quickly), definitely give these a try.
Availability: $12.99 USD/$14.95 CAD (for 60 pads) at Shopper's Drug Mart, Ulta, or ASOS.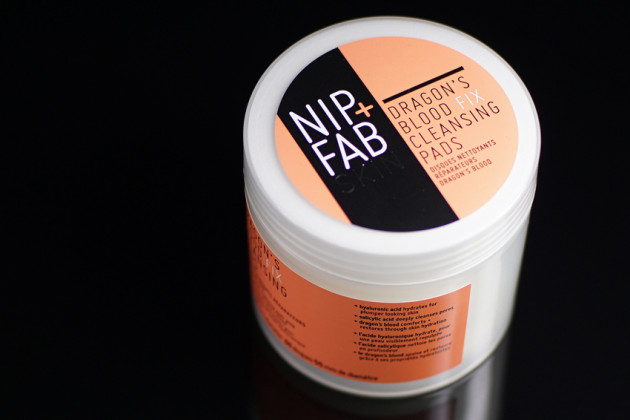 The Nip + Fab Dragon's Blood Fix Cleansing Pads ingredients:
Aqua, PEG-7 Glyceryl Cocoate, Witch Hazel Water, PEG-40 Hydrogenated Castor Oil, Glycerin, Phenoxyethanol, Alcohol Denat., Benzyl Alcohol, Parfum, Disodium EDTA, Linalool, Dehydroacetic Acid, Salicylic Acid, Butylphenyl Methylpropional, Sodium Hydroxide, Limonene, Benzyl Salicylate, Citronellol, Sodium Hyaluronate, Croton Lechleri Resin Extract, Geraniol, Potassium Sorbate, Sorbic Acid.
PS: This is the only silicone-free Dragon's Blood product in the Nip + Fab line. From the Rodial Dragon's Blood line, the Cleansing Water and Hyaluronic Tonic are also silicone-free.