*sponsored post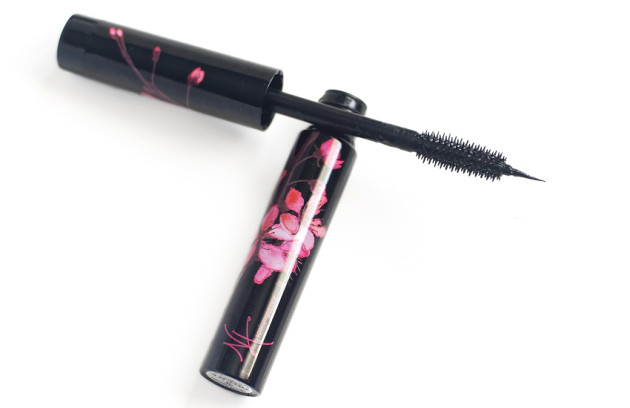 The product: MYH Cosmetics TŌTL M.E. Revolutionary 2 in 1 Eyeliner & Mascara in Black Forest
Okay. So, before I begin this post, I just want to take a moment to look at how hilariously fantastic TŌTL M.E. (total mascara/eyeliner) is as a product name. Because that? That is impressive, dude. That's impressive and the word-nerd in me likes it a lot.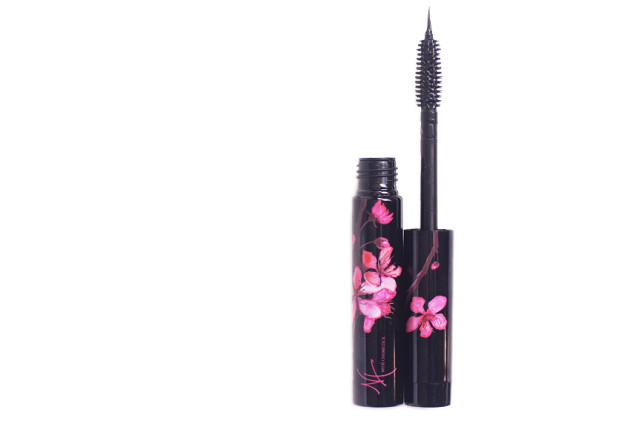 MYH Cosmetics TŌTL M.E. Eyeliner & Mascara (liner brush twisted up)
How it works: You know that old wives' tale about how liquid liners and mascaras are totally interchangeable? (Full disclosure: not actually a wives' tale, but definitely something that people say.) Well, MYH has taken this idea to the next level.
Their TŌTL M.E. Eyeliner & Mascara is a mascara with a cream formula (I can't actually think of the last time I tried a mascara that was quite this thick) and a spoolie that hides a little liner brush inside of itself. You just twist the back end of the wand, wipe the excess product off of the brush that comes out, and line away.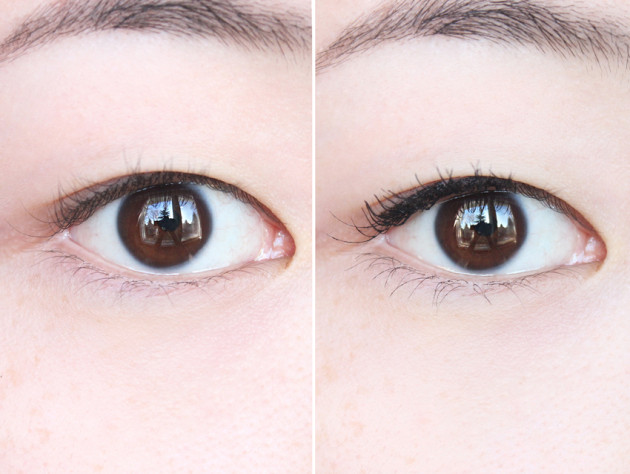 No product vs. with the MYH TŌTL M.E. worn as liner + mascara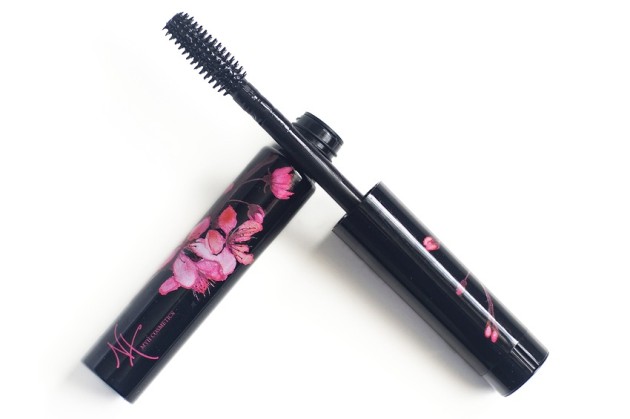 MYH Cosmetics TŌTL M.E. Eyeliner & Mascara (liner brush twisted down)
But keep this in mind! I find the liner half of the TŌTL M.E. to be pretty hard to use, and (because the mascara spoolie and liner brush are one in the same) the mascara bristles get product all over my lashes while I'm lining my eyes.
So, if you do give this one a try, the trick is to put on your liner first — that way, your lashes will comb themselves through when you use the mascara part of the wand.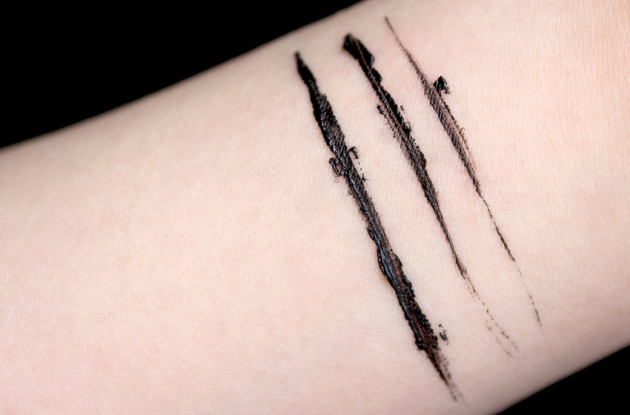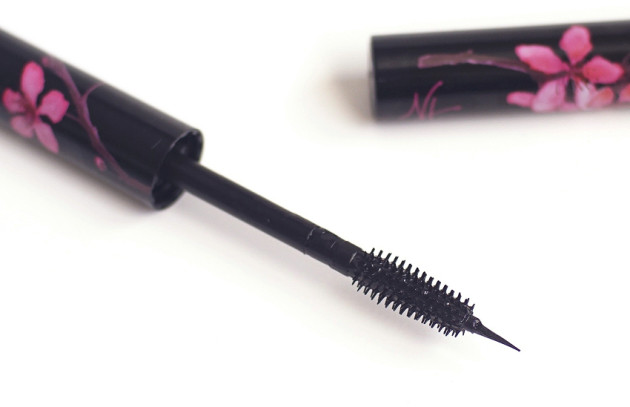 My favourite thing about this mascara/liner: is definitely that packaging. I was expecting something really gimmicky, but this mascara tube is actually pretty darn cute.
Plus, the product itself reminds me a lot of Annabelle's Expandable mascara, which is one of my favourites. Same twisty end, both with plastic bristles, similar thick/cream formula in each. The wear on the TŌTL M.E. is really good, too, much like the Annabelle mascara; I wear-tested it for nine hours & two naps (what? Don't judge me.) and it didn't budge at all.
Availability: $24.99 USD (currently on sale for $19.99) from MYH Cosmetics. The liner half of this mascara/eyeliner is pretty finicky, but it's still a very cool novelty item to have around!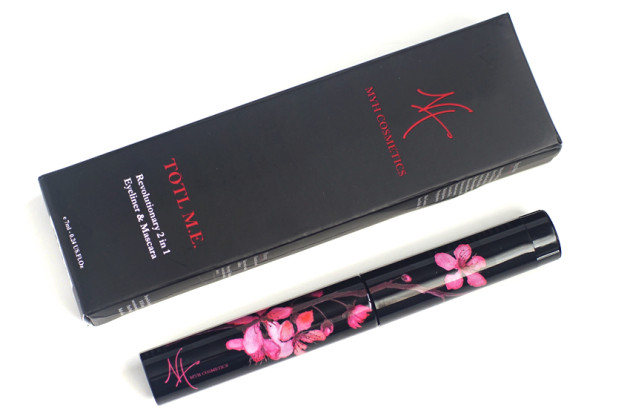 The MYH TŌTL M.E. 2 in 1 Eyeliner & Mascara ingredients:
Polyvinyl Alcohol, Water, Glyceryl Monostearate, Xantham Gum, Silica, Sorbitan Olivate, Beeswax, Phenoxyethanol, Microcrystalline Wax, Octadecanoic Acid, Triethanolanime, Carnauba Wax, Methylparaben, Propylparaben, Iron Oxides.
—
Disclaimer: This post was sponsored by Supercool Creative on behalf of MYH Cosmetics. However, all opinions included are my own, and my priority is still (and always will be) you guys! Please note that, for this reason, there will be no "verdict" section in the post.