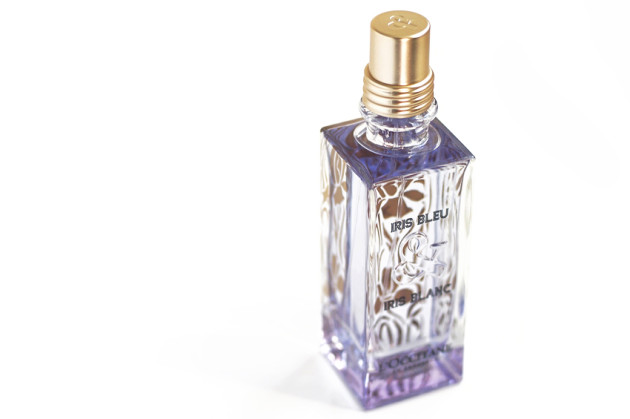 The product: L'Occitane Iris Bleu & Iris Blanc Eau de Toilette
I was supposed to write about L'Occitane Roses et Reines for Mother's Day this year. I was supposed to. That was the plan, and if I may say so myself, it was a good plan.
But then I was introduced to the newest member of La Collection de Grasse family, and all of my plans went out the window.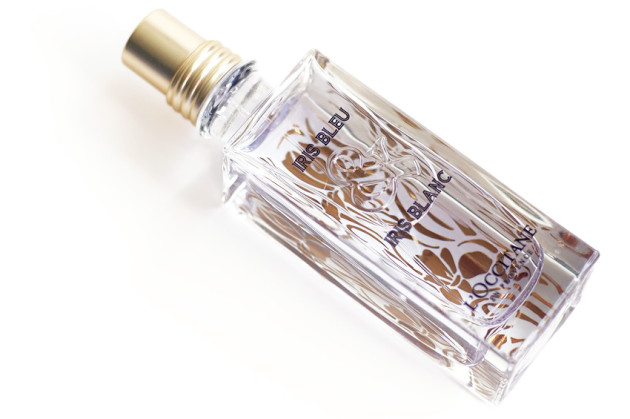 The story: This season, L'Occitane has brought irises back onto the fields of Grasse, using sustainable farming methods to grow this Tuscan flower in the heart of perfume country. Iris Bleu & Iris Blanc pairs two different variations of irises to create a wonderfully light veil of spring freshness, bottled into lovely gold and blue-violet packaging.
"White iris from the Mediterranean contrast its evanescent sweetness with the intensity of the blue Iris pallida from Grasse."   -L'Occitane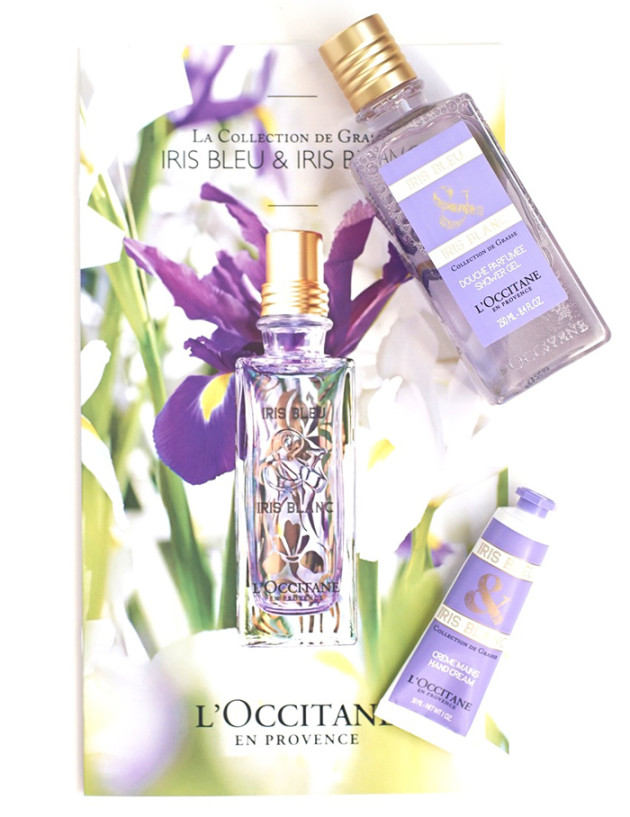 The scent: I know I've said that L'Occitane Fleur d'Or & Acacia is my favourite from the line, but… I mean, this is gorgeous. It's light and clean and really, really easy to wear, and it's hard to overdo.
The brand says that this scent is "EVOCATIVE OF A halo of iridescent powder on a cheek flushed by the chill of morning," and I have to say: they're not that far off. Iris Bleu & Iris Blanc isn't really floral at all, and it feels very iridescent indeed; it opens with a crisp, sweet freshness and fades into something tart and woody that wears very close to the skin.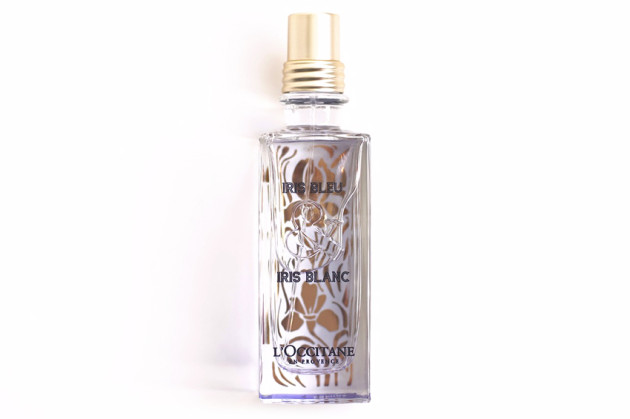 My only complaint is that, as a really fresh-smelling Eau de Toilette, this one does fade quite quickly. But for something this fleetingly effervescent, I'm willing to make the trade.
TOP NOTES: Blackcurrant and citrus (orange blossom)
HEART NOTES: Iris, ylang-ylang, and peach
BASE NOTES: Iris, cedar, and white musk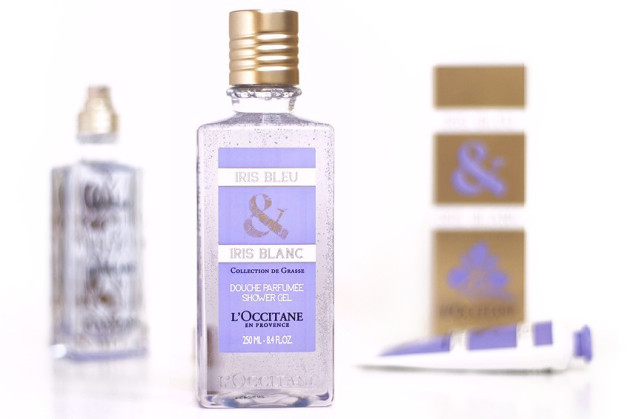 Also new this season: Iris Bleu & Iris Blanc ancillaries (Body Milk, Shower Gel, and Perfumed Soap), which start at $8 CAD.
Additionally, look for new La Collection de Grasse hand creams; Jasmin & Bergamot, Néroli & Orchidée, and Iris Bleu & Iris Blanc will all be available for $12 CAD in lovely plastic packaging. (This is the L'Occitane formula with silicones, I'm afraid, but the new Roses et Reines hand cream is silicone-free, for those interested!)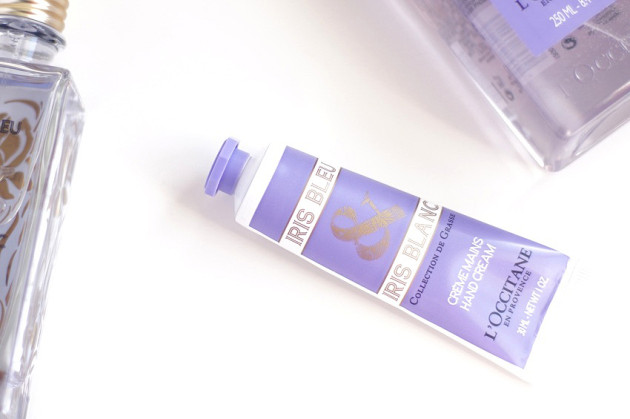 The verdict?
Whether you're looking for the perfect spring scent, you're on the hunt for a happy, delicate fragrance to wear to the office, or you're picking up a few treats for your mom this Mother's Day, Iris Bleu & Iris Blanc is one that you need to check out.
It's very easy to wear and definitely not a "sexy" or edgy scent, but I think it'll turn heads with its sheer, fruity-but-classy simplicity. You need this.
Availability: $75 CAD at L'Occitane boutiques and online beginning this May.