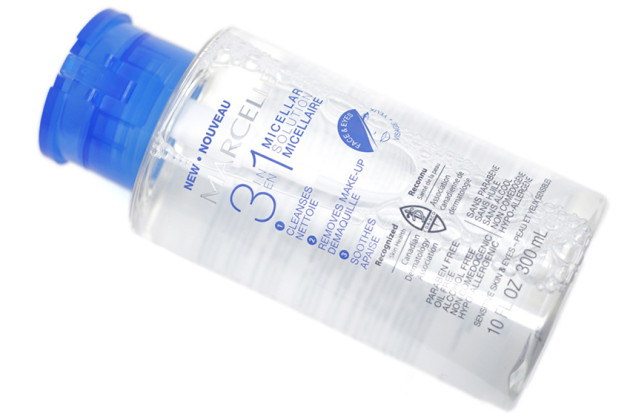 The product: Marcelle 3 in 1 Micellar Solution
My love for the Marcelle Essentials Cleansing Water is long and well-documented one, and today, I am happy to share with you that this fan favourite has been re-packaged and re-named in the best way possible. 
I am a little late with this news (the changeover occurred during the fall), but cleansing water addicts across Canada can now easily get their hands on this awesome piece of innovation!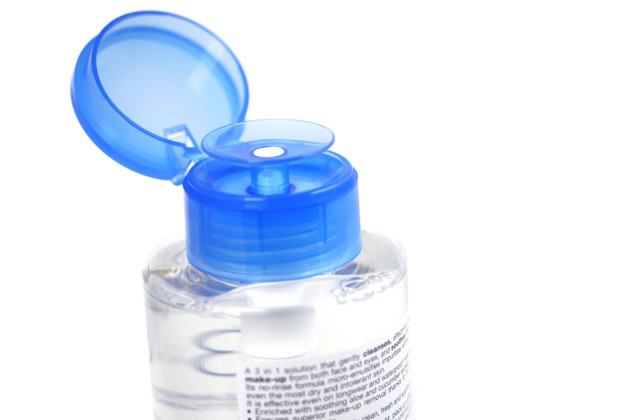 New Marcelle 3 in 1 Micellar Solution flip-top cap
As I mentioned in my original review, the Marcelle Essentials Cleansing Water (now called the Marcelle 3 in 1 Micellar Solution, but I promise that it's the same stuff) is gentle and super-effective, removing makeup easily without drying out your skin or leaving an oily residue behind. It uses little micelles–an actually legit science thing–which "trap" makeup in little micro-capsules of makeup remover.
I know, the whole thing sounds like a total hoax, but micellar solutions are a real, big thing in the skincare industry right now — and they work really, really well. I find that this one isn't quite as effective as scrubbing down your whole face with cleansing oil, but it works better for me than any other oil-free makeup remover that I've tried.
(It's more effective than a lot of the bi-phase ones that I've used over the years, too. Plus: no mess, and no stinging.)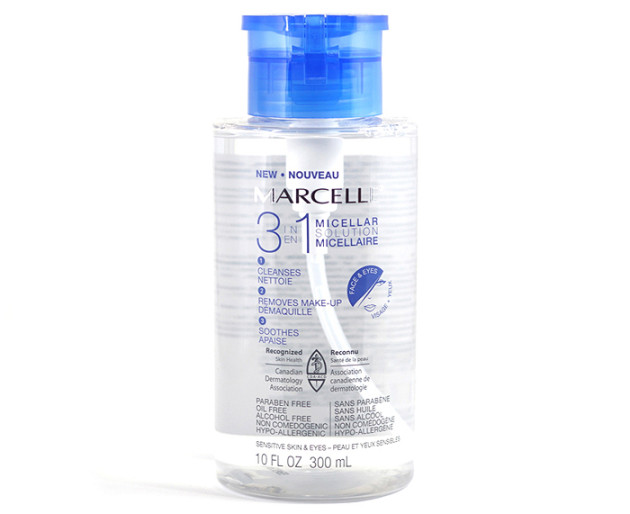 The verdict?
You need this. I mean, you needed it before, but the new Marcelle 3 in 1 Micellar Solution is actually cheaper per ounce than the original and features a very awesome blue flip-top cap, which makes it super easy to soak a cotton pad one-handed.
Also, the new packaging is super pretty, and we all know that that's the real game, here.
Availability: $19.95 CAD/10 fl oz at drugstores and mass market retailers across Canada (or online at Marcelle.com with shipping to the US & Canada).