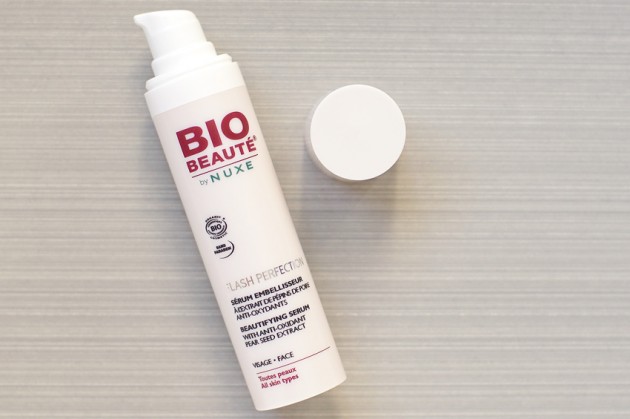 The product: Bio Beauté by Nuxe Flash Perfection Beautifying Serum
OH GOD IT'S THE LAST DAY OF 2015 I CAN'T HANDLE THIS HELP ME
Happy New Year's Eve, readers! How are your holidays going?
I wasn't really feeling a NYE makeup look this year, so I have a different New Year's themed post for you instead: a review of this neat little Flash Perfection serum by Bio Beauté. It sounds pretty New Years Eve party-ish, right? Flawless and instant and, most importantly, luminous?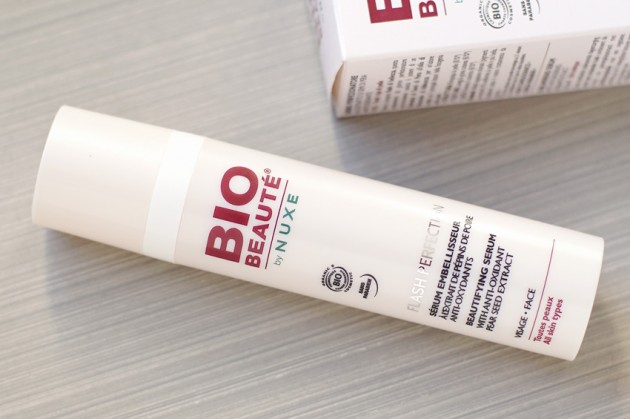 What's in it: This new Bio Beauté by Nuxe serum (well, not-so-new if you're in France; I think it launched in the spring for all of you lucky ducks) is silicone-free and certified organic, and it's lightly scented with a 100% natural rose, freesia, and raspberry fragrance. (I had to read the press release for that info — it honestly doesn't really have much of a scent.)
What's nifty about this serum, though, is that like products such as Deciem's Photography Foundation and Neutrogena's Instant Tone Corrector, it's designed to blur out imperfections with "chameleon nacres" — basically, a light nude/peachy tint and delicate micro shimmer that instantly makes all skin tones look better.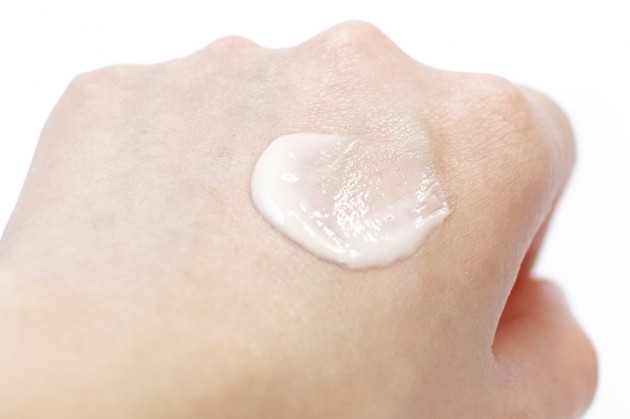 But does it work? Sadly, on my skin… Not so much. It does make my skin look lovely and glowy, but it's subtle. I was hoping Bio Beauté's Flash Perfection would be a great pre-party product (perfect for things like New Years) because of, you know, the name, but it's more of a lightly luminizing long term product for me. It's still a nice serum, but didn't really deliver on the flash!
On a dark or medium skin tone, I think you'd see more of an effect, but I don't find myself reaching for this when I need a quick fix.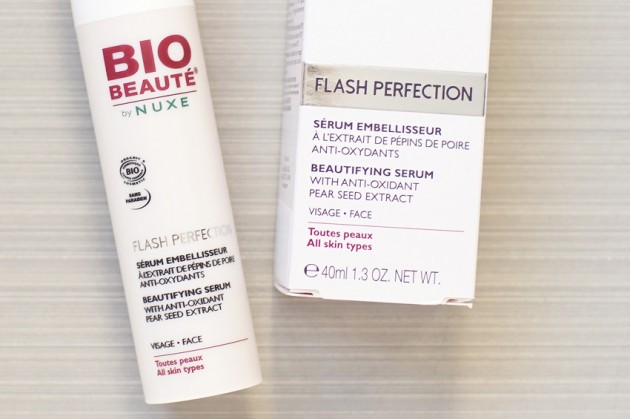 The verdict?
Sadly, Bio Beauté's Flash Perfection Radiance Beautifying Serum wasn't what I wanted it to be. It was a close thing, though — it does instantly make my skin look more luminous and smooth, but no more so than a great facial mist would have. 
However, I do think there's a small group of people who would LOVE this product. If you really like the idea of those "instant complexion booster"-type products BUT you want something that's (a) silicone-free or (b) truly invisible under a macro lens, this is going to be your jam. The trade-off will be that it won't give you major results at a distance, though, so I think this one is best used daily for long-term luminosity instead! 
Availability: $37 CAD at select Shopper's Drug Mart boutiques in Canada. (Should be available at the Beauty Boutique soon!)