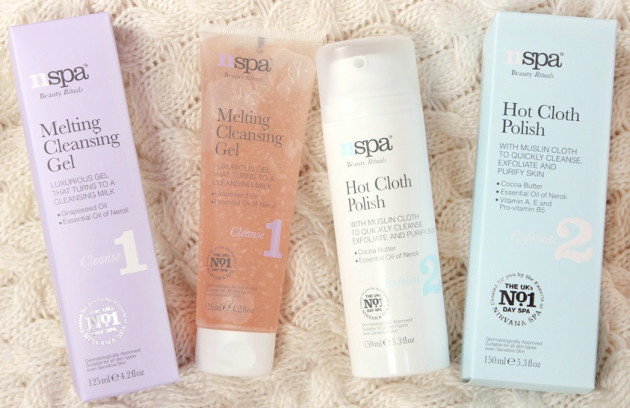 I'm sorry I've been AWOL this week, dear readers! But I plan on making it up to you today with a double-review of two rather unique new products and a giveaway, so… please don't be mad.
» I already know I want these. Cut to the chase; take me to the giveaway! «
NSPA Hot Cloth Polish ($15.97 CAD/150 ml)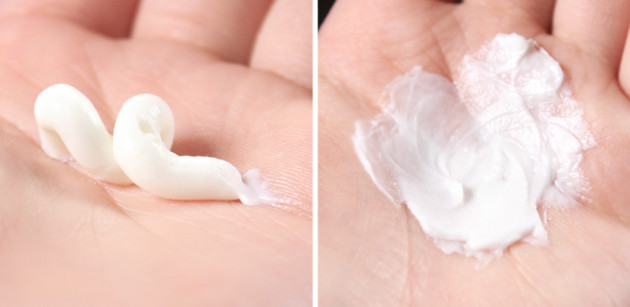 NSPA Hot Cloth Polish
This Hot Cloth Polish was the thing that made NSPA, a cruelty-free British brand that's new to Canada, stand out to me. I've wanted to try one of these since the Liz Earle hype blew up, and I gotta say: NSPA makes it worth the wait. 
Past the perfect scent (this is exactly what my brain thinks the archetypal cold cream would smell like), it's a really interesting experience: a finely-woven muslin cloth (included), a very thick, white cleansing butter, and an exfoliation experience that removes your makeup without totally stripping your skin.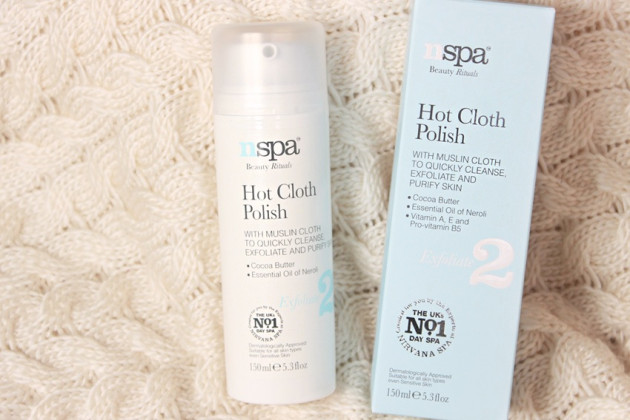 I wasn't expecting the product to be as hard as it was (think very frozen ice cream, not summer soft serve), but it did spread nicely, and the thickness helps turn the Hot Cloth Polish into a spa-like, luxurious experience. The muslin cloth feels a little cheap, but the cloth-polish duo is $15 and full of good stuff like cocoa butter, sweet almond oil, and avocado oil — I think I can handle a flimsy seam for all of that.
Compared to the iconic Liz Earle at $36.75/100 ml, which I will admittedly likely now never try, NSPA's Hot Cloth Polish is a steal at $15.75/100 ml. And hey, you won't even need to pay import fees on it.
The NSPA Hot Cloth Polish ingredients: 
Aqua, Cocoa Seed Butter, Caprylic/Capric Triglyceride, Cetearyl Alcohol, Glycerin, Cetyl Esters, Polysorbate 60, Sorbitan Stearate, Propylene Glycol, Beeswax, Sweet Almond Oil, Parfum, Panax Ginseng Root Extract, Apricot Kernel Oil, Avocado Oil, Neroli Oil, Vitamin E, Pro-Vitamin B5, Sodium Benzoate, 2-Bromo-2-Nitropropane-1,3-Diol, Potassium Sorbate, Potassium Hydroxide, Disodium EDTA, Citric Acid, Linalool, Limonene.
NSPA Melting Cleansing Gel ($15.97 CAD/125 ml)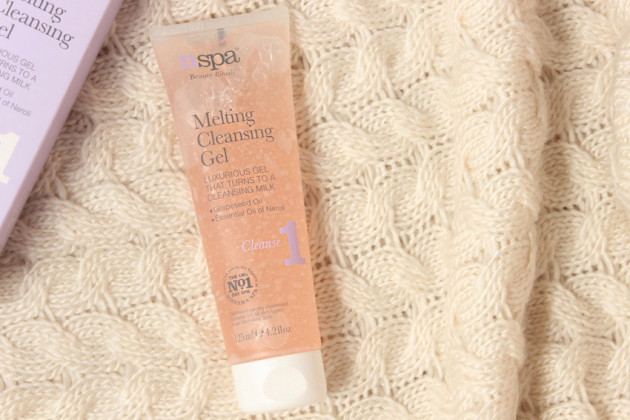 I also tried out NSPA's Melting Cleansing Gel, because I'd never used a melting gel before and I like new stuff. (What? Who doesn't like new textures and technologies?) And, to my surprise… I liked this one even more than the Hot Cloth Polish.
It too is very dense, and applies more like a gel mask than a cleanser. For this one, you just massage it in all-over, then rinse off — it turns into a milky cleanser with a bit of water.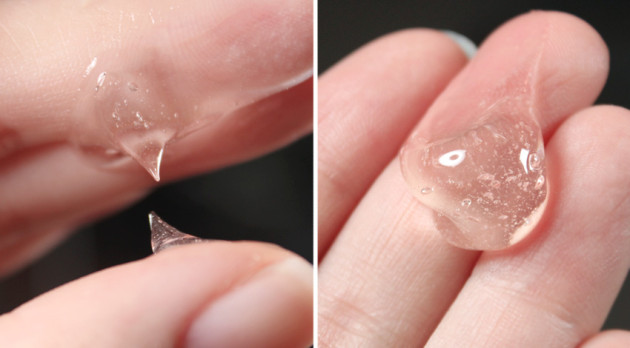 NSPA Melting Cleansing Gel review
The Melting Cleansing Gel leaves a silky, moisturizing film behind, much like an in-shower body moisturizer, and was one of the most comfortable cleansers I've ever used on my dry skin. It removed all of my makeup without any effort, and–I can't believe I'm saying this–was an even better eye makeup remover than my army of Shu Uemura Cleansing Oils. It took everything off just as easily, swaps the messy mineral oil for vegetable oil gels, and was totally non-stripping.
If you have extremely oily skin, I think you'll find the silky feeling kind of unsettling, but if you have normal to dry skin or dehydrated skin, you'll love this.
The NSPA Melting Cleansing Gel ingredients: 
Caprylic/Capric Triglyceride, Glycerin, Grapeseed Oil, Aqua, Sucrose Laurate, Sucrose Palmitate, Parfum, Neroli Oil, Panax Ginseng Root Extract, Apricot Kernel Oil, Avocado Oil, Vitamin E, Alcohol, Sucrose Myristate, Isopropyl Myristate, Phenoxyethanol, Ethylhexylglycerin, Linalool, Alpha-Isomethyl Ionone, Limonene, CI 16035, CI 19140.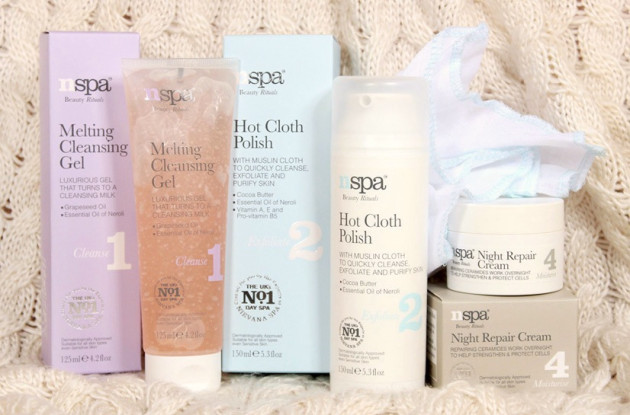 Win these things! (And one more…)
Wanna get your hands on these? Well, now you can — and not just at Walmart.
I'm giving away one Melting Cleansing Gel, one Hot Cloth Polish, and one Night Repair Cream (contains silicones) this week on theNotice, so get your entries in below!
a Rafflecopter giveaway
The verdict?
I know I've been reviewing a lot of products that I've loved recently (stay tuned; I have some serious fails coming up), but both of these products are a total must-have. The Hot Cloth Polish is a great way to try a hot cloth cleanser on a budget, and the Melting Cleansing Gel is a dream. It removes even stubborn makeup with zero effort, and somehow manages to leave my skin feeling more moisturized than before… and, of course, I love the scent and packaging.
My only caveat for these products is that the muslin cloth of the Hot Cloth Polish might be a little too harsh for you if you have extremely sensitive skin. If you've ever washed your face with any kind of face cloth and not been in extreme pain, though, then this one won't irritate you at all!
Availability: $15.97 CAD at Walmart (in Canada) & £6-ish at ASDA (in the UK)!