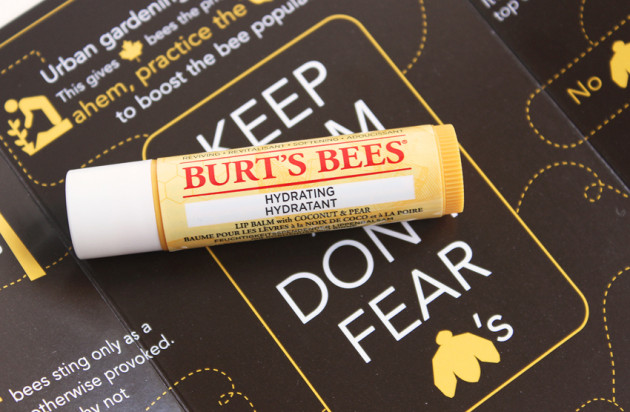 The product: Burt's Bees Hydrating Lip Balm with Coconut and Pear
Coming this month to Burt's Bees is a new beeswax-based lip balm. During June–aka Pollinator Month–100% of the proceeds of this all-natural lip balm will go to Burt's Bees' WILD FOR BEES campaign, which celebrates its third year this month.
In partnership with Fairmont Hotels & Resorts, this money will go toward expanding the WILD FOR BEES bee hotel initiative across Canada. The initiative hopes to have 100 bee hotels open across Canada by 2015, designed with bees in mind by SUSTAINABLE.TO Architecture + Building. These "bee hotels" will help provide the dwindling bee population with a safe space to rest in the summer (and hide in the winter).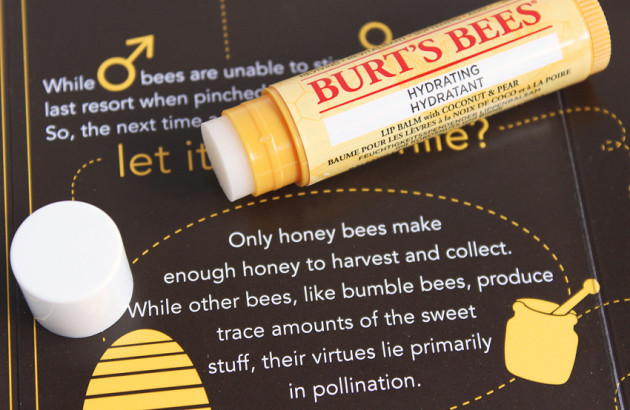 The formula: The Burt's Bees Hydrating Lip Balm with Coconut and Pear formula feels light and slippery, and feels more hydrating than Burts' other spinoff formulas right off the bat.
That said — for my super-dry lips, this formula just doesn't cut it. It hydrates while it lasts, but I need to re-apply within 1-2 hours or my lips feel parched; however, if other drugstore or scented Burt's Bees balms work for you, this one definitely will as well. (You'll probably find it a little more hydrating than the others, even!)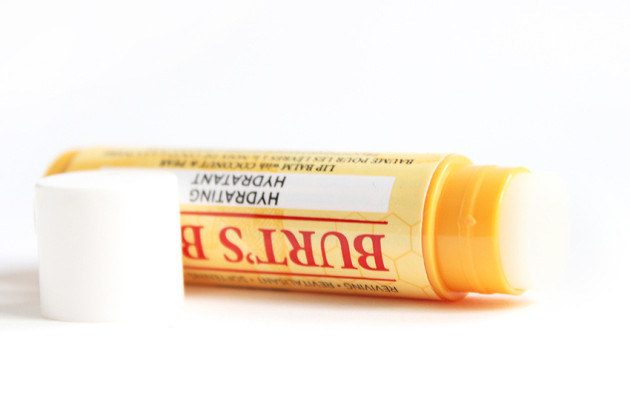 The scent: Flavour-free, the coconut really predominates in this blend. If you take a close sniff, though, you can smell a bit of pear-y fruitiness in the undertones, which becomes much more apparent as the coconut scent fades. It's a really lovely scent blend, especially for the summer!
The ingredients: (Which, might I add, I'm really impressed with.)
Sunflower Seed Oil, Coconut Oil, Beeswax, Natural Flavor, Castor Seed Oil, Shea Butter, Lanolin, Pear Fruit Extract, Ammonium Glycyrrhizate, Tocopherol, Soybean Oil, Rosemary Leaf Extract, Canola Oil, Linalool, Limonene, Geraniol.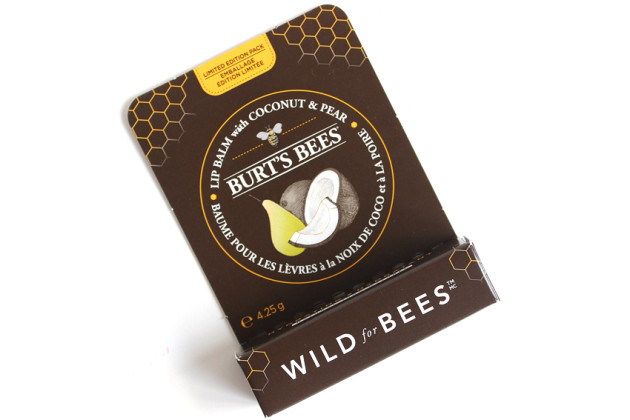 The verdict?
Burt's Bees may make tons of other products nowadays (their iconic cuticle butter and excellent peppermint foot cream come to mind), but I will always think they do lips best. This new Coconut & Pear lip balm is comfortable and hydrating, and though the hydration doesn't last for me, I think it'll be a big hit for most — especially with those who  like the tropical smell of coconut.
Availability: $3.59 USD/$4.89 CAD at burtsbees.ca, pollinatorpartnership.ca, and in stores at The Fairmont Store at the Fairmont Royal York this June. Launching July 2014 nationwide.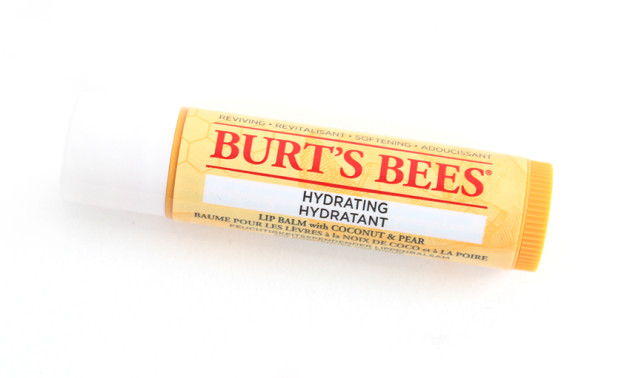 Burt's Bees Hydrating Lip Balm with Coconut & Pear