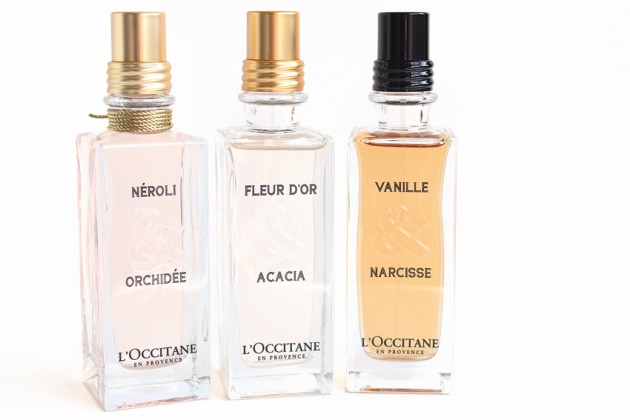 Launched last May with just four scents, the L'Occitane La Collection de Grasse has since expanded to encompass eight beautiful scents for him & her. Packaged in the most exquisite glass flacons, each fragrance blends an ingredient from Grasse (a Mediterranean city in Provence) with one from afar.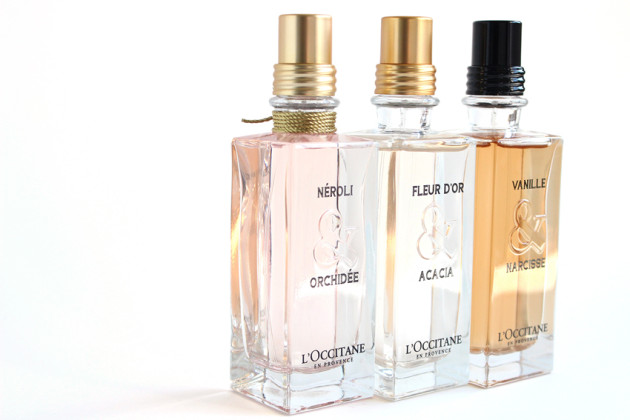 The nose of this collection is none other than parfumer Karine Dubreuil, who was born and raised in Grasse. I absolutely adore her work as the in-house perfumer at L'Occitane, as well as her approach to perfumery — she often describes her upbringing in Provence; a childhood surrounded by a garden of beautiful scents, her first spritz of cologne, and the memories that she now puts into olfactive form.
Fleur d'Or & Acacia Eau de Toilette ($75 CAD)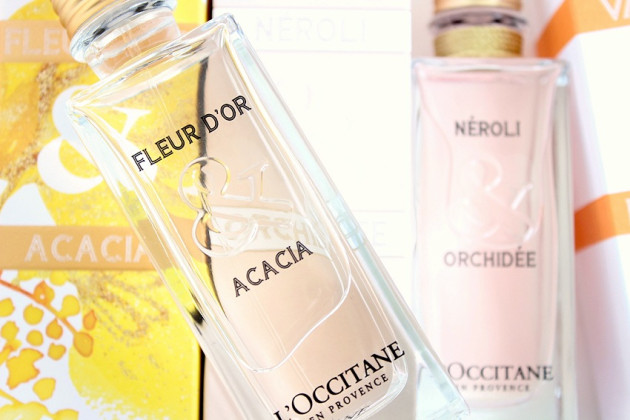 Described as "a sensual blend of floral notes," Fleur d'Or et Acacia is my top pick for a spring scent this year. It's bright, alluring, and sunny, drying down to a powdery finish without a hint of gourmand sweetness or floor-cleaner citrus in between.
I wish that this particular scent had better longevity and sillage, but it's been my one big, unexpected love of the season. With top notes of lemon and bergamot, heart notes of mimosa and genet (a sweet-smelling shrub in the broom family), and base notes of white woods and musk, it encapsulates the feeling of spring without ever erring too mainstream or too obscure.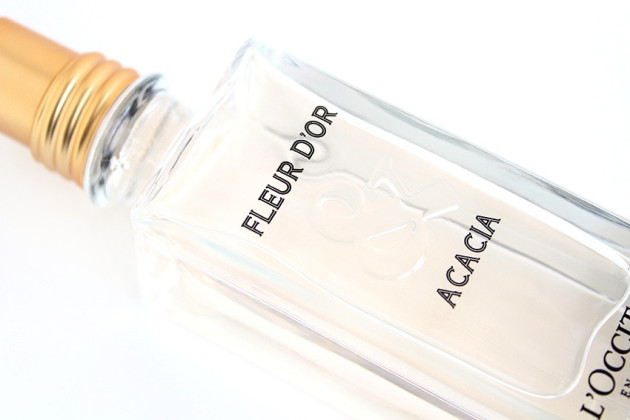 Fleur d'Or & Acacia takes La Collection de Grasse's idea of "precious ingredients from France and afar" quite literally, with mimosa absolute from Grasse supported by Mediterranean acacia.
Though this scent was named (Fleur d'Or) for the yellow flowers of the broom and acacia plants, I also find it to be representative of the "yellow floral" scent family it belongs to — bright, springy perfumes; sometimes described as "sunshine in a bottle." Fleur d'Or & Acacia is the only yellow floral I've ever owned and liked, but wow — do I ever like it a lot.
Vanille & Narcisse Eau de Toilette ($75 CAD)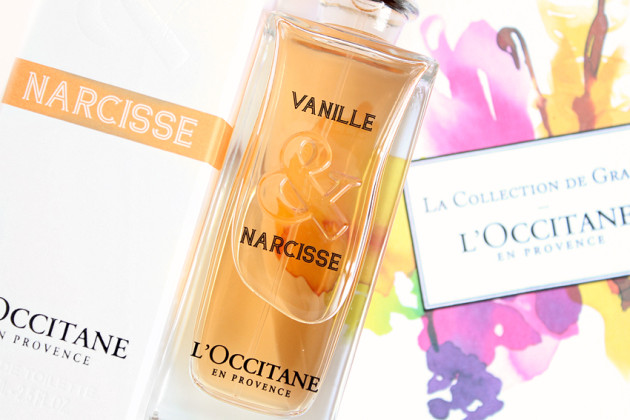 One of the first Collection de Grasse scents to be launched, Vanille & Narcisse is an Eau de Toilette featuring top notes of blackcurrent and bergamot, heart notes of narcissus and gardenia, and base notes of vanilla and tonka bean.
Like Fleur d'Or & Acacia, Vanille & Narcisse is unique to my collection: I have never been a fan of vanilla-based perfumes in the past, but this one really took my breath away. I think of it as a vanilla for vanilla-haters, in a way — something so undeniably well done that it'll be loved by more than just vanilla fans.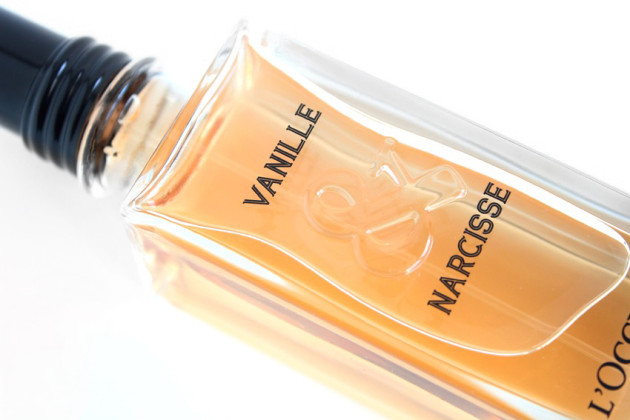 Made with narcissus absolute from France and vanilla absolute from Madagascar, Vanille & Narcisse balances vanilla and white flowers in a way that makes the scent neither too sweet nor too floral. It's a bit of both, in just the right amounts, and is exactly what I want to wear when I'm in the mood for a more gourmand fragrance.
Néroli & Orchidée Eau de Toilette ($75 CAD)
Néroli & Orchidée is my least favourite scent from the Collection de Grasse so far, but I've read many other rave reviews of the fragrance. A blend of neroli essence from the orange blossoms of Provence and white orchid absolute from Madagascar, it's a fruity floral scent that Karine describes as "evocative of a pearly white flower lying on a piece of silk".
This fragrance features top notes of orange and mandarin, heart notes of peach, fig milk, and lily of the valley, and base notes of musk and iris. It dries down to a bright blend of fruit and flowers, but opens a little too aggressively for my nose.
All that said, I adore the peach notes in Néroli & Orchidée, and the drydown is divine. If you really love big, floral scents, I think this one will be a good pick for something a little more youthful, with a sunny, floral twist — and the bottle, topped with a soft gold finish and tied in golden thread, is absolutely exquisite.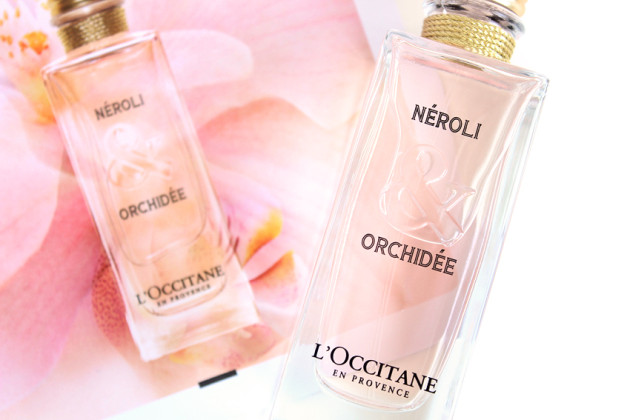 A quick postscript 
These scents are also available as body milks, shower gels, perfumed soaps, candles, and shea butter hand creams — see all of your options here.
While I would absolutely recommend their Eau de Toilette forms above all others (especially for Vanille & Narcisse and Fleur d'Or & Acacia, both of which you need), their ancillary forms would make beautiful birthday or hostess gifts!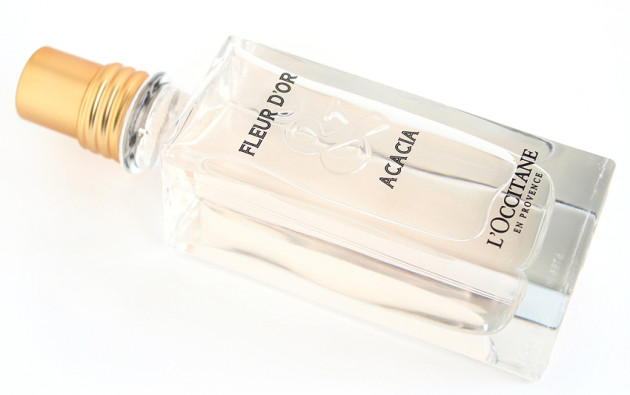 L'Occitane en Provence La Collection de Grasse – Fleur d'Or & Acacia Eau de Toilette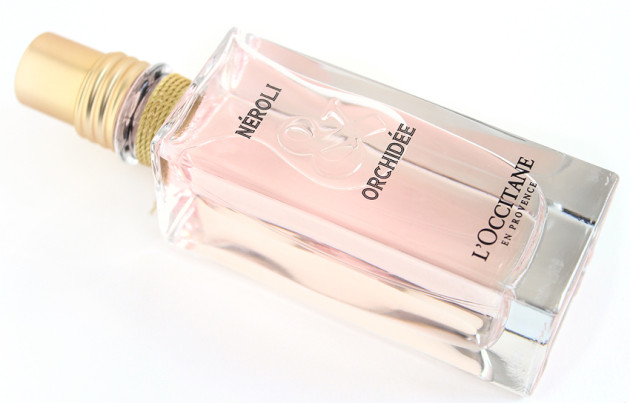 L'Occitane en Provence La Collection de Grasse – Néroli & Orchidée Eau de Toilette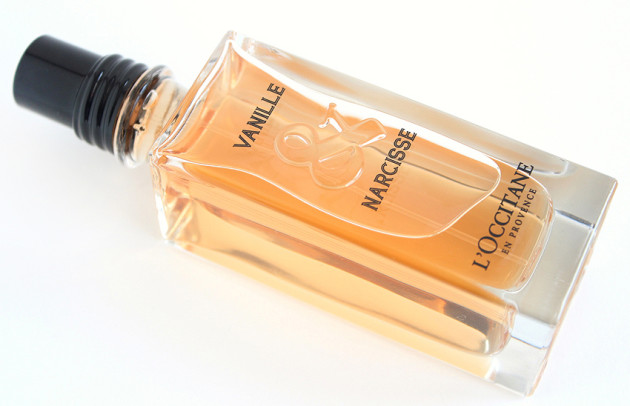 L'Occitane en Provence La Collection de Grasse – Vanille & Narcisse Eau de Toilette