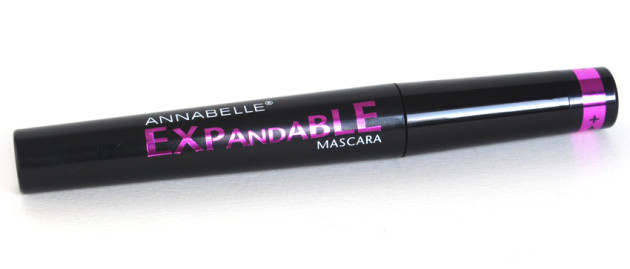 I mentioned taking sixteen months to review a product a couple of weeks ago (this one!), but I've been testing Annabelle Expandable for even longer — yes, really, much to my shame.
I have absolutely no good excuse for why it's taken me so long to review a product that I've had since it was a lab sample in a small, un-labeled black tube, but without further adieu, may I please introduce you to Annabelle Expandable: a drugstore mascara that I've loved since the very first time I tried it.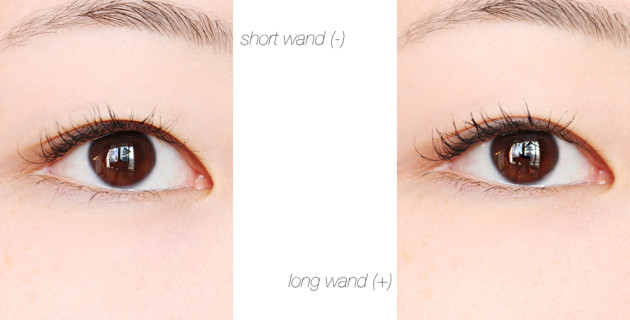 Annabelle Expandable – short and long wand results, no lash comb
The "gimmick": What makes the Annabelle Expandable mascara special is that, well, it really is expandable. The wand handle twists at the base, allowing the plastic bristles to expand or contract — not with each bristle getting longer or shorter, but with each bristle getting closer or farther from its neighbour. 
What looks like a gimmick is, in this case, actually really awesome. I love the formula of this mascara, but for those who don't struggle as much as I do with smudging, this may well be Expandable's biggest pull. It allows you to have just one mascara that can deliver dramatically different effects: lots of separation and length at the (-) end, or lots of product and volume at the (+) end.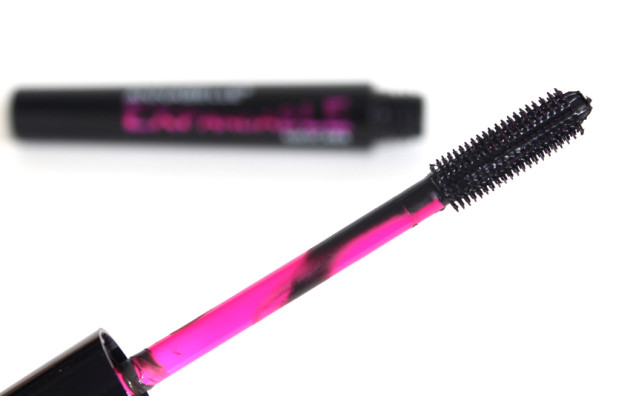 Annabelle Expandable mascara – short wand (separation)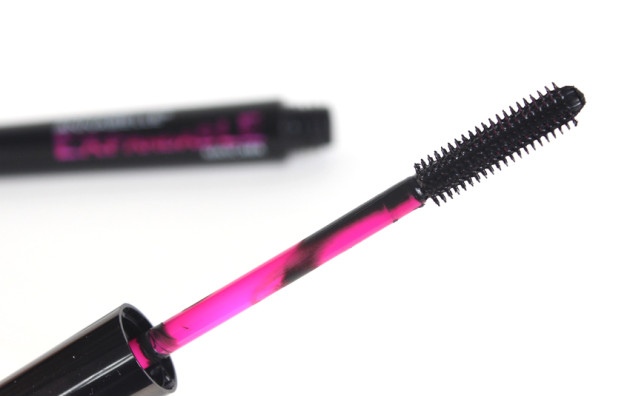 Annabelle Expandable mascara – long wand (volume)
The curl and wear: Like most "wet" mascaras (though Expandable isn't super wet — it's just not super dry, either), this mascara drops the curl of my lashes only when I apply it. It's just enough to give them a bit of a droop, so I tend to apply a quick coat or two of mascara, then "push" the lashes toward my face with my fingertip and hold for a few seconds. This helps the lash to set into a nice curl, and once dry, Expandable holds the curl in place for the rest of the day.
Where Annabelle's Expandable mascara really excels, though, is in its wear. I get maybe 3-4 hours wear without smudging with your average mascara, but Expandable wears like a champ: I can make it 8 hours without any smudging, and over 10 hours with very minimal smudging. This is the longest-wearing non-tubing mascara that I've tried so far, and it comes with a mere $10 price tag.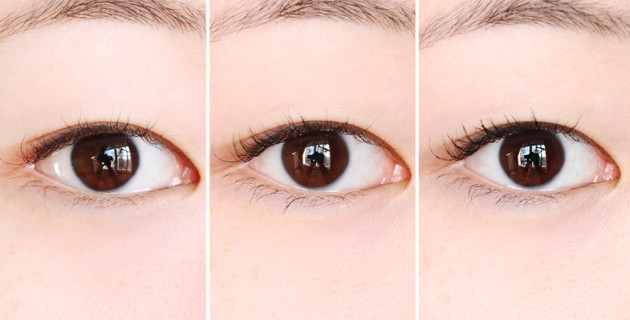 Annabelle Expandable mascara – one light coat short wand, second coat short wand, third coat long wand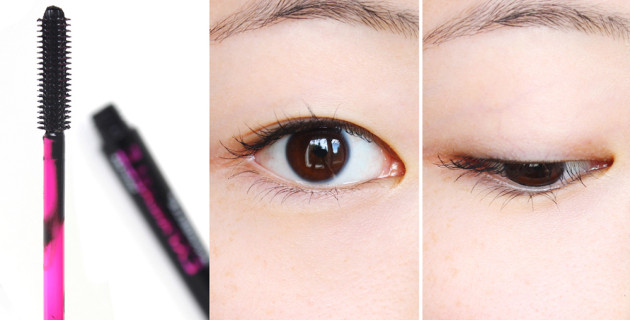 Annabelle Expandable mascara – one heavy coat, long wand
The verdict?
Annabelle claims that their Expandable mascara is volumizing, lengthening, anti-clumping, and easy to remove — and you know what? I'd agree with all of these claims.
Expandable is my go-to mascara for both natural, everyday lashes and high-impact volume (it's outclassed very slightly for photos by Giorgio Armani's Eyes to Kill mascara, which is gorgeous but not $30 USD worth of gorgeous), and I would absolutely recommend it to a friend. It gives me both better wear and more believable volume than Le Big Show, and I'll be frank with you: the awesome, unique wand certainly isn't doing it any harm.
5/5 would-buy-again, Annabelle.
Availability: $10.95 CAD at Annabelle.ca (ships to Canada & the US), or in-store at most major drugstores throughout Canada.