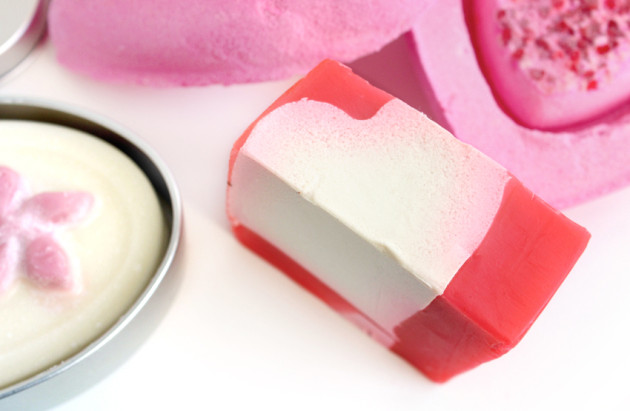 The products: LUSH Tender is the Night massage bar, Love Locket bath bomb, & Neon Love soap
Tender is the Night massage bar ($11.95)
A returning limited edition product coming to the permanent line, Tender is the Night is a solid massage bar. It's very sturdy in its solid state (perfect for travel), and melts immediately upon contact with skin. The oil it melts into is smooth and intensely moisturizing, and I really appreciate that the body of the bar isn't coloured — it saves me from worrying about it getting on my white sheets.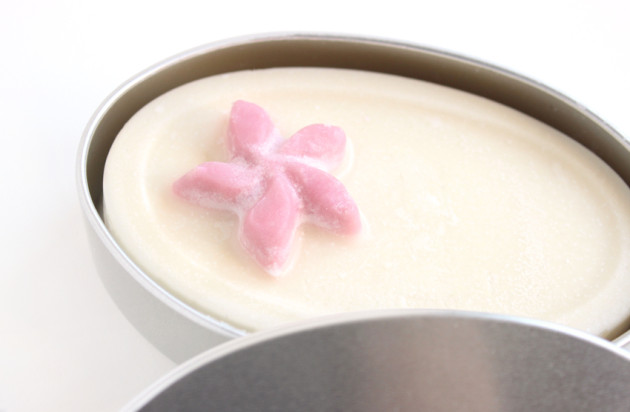 Scented with Simon Constantine's Vanilla Orchid fragrance, this bar smells a little sour to my nose. That said, I'm crazy picky about my vanillas — past the initial sharpness, Tender is the Night is kind of delicious and a little bit sexy. Scented with notes of vanilla, jasmine, and ylang ylang, it's sweet without being nauseating, and I think many will adore its fragrance.
As long as you don't live in a hot climate, I think this would be a lovely bedside or bathroom addition. If you really love vanilla, it would be a really nice treat for yourself, too, even just for travel or for moisturizing with after a bath!
Tender of the Night is photographed here in LUSH's Massage Bar Tin ($3.95), which is great for both storage and travel. 
Murumuru Butter, Organic Shea Butter, Fragrance, Fair Trade Vanilla Absolute, Jasmine Absolute, Ylang Ylang Oil, Titanium Dioxide, Cornflour, Benzyl Alcohol, Benzyl Benzoate, Benzyl Salicylate, Citral, Eugenol, Farnesol, Geraniol, Lilial, Linalool, Limonene, D&C Red No. 33, FD&C Red No. 4, D&C Red No. 27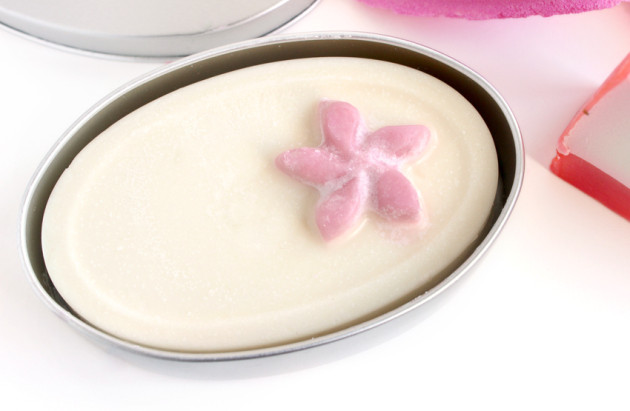 Love Locket ballistic bath bombs ($10.95)
Love Locket is priced a little higher than Lush's other bath bombs, but for good reason: this thing is MASSIVE. Like, three-baths massive: the heart "unlocks," breaking into two halves with an additional heart in the centre. It's heavy, dense, and honestly, the idea behind it is kind of fantastic.
A little macabre ("break your heart"), but fantastic.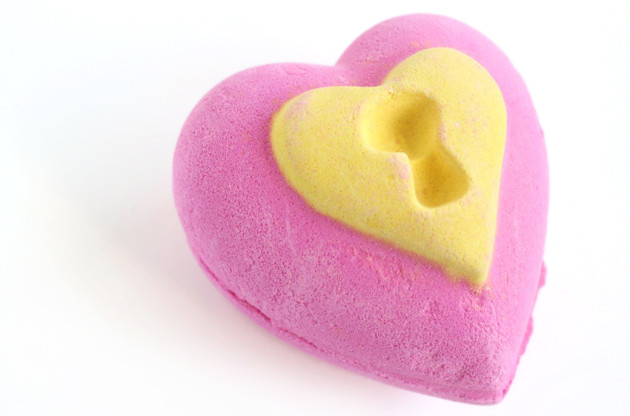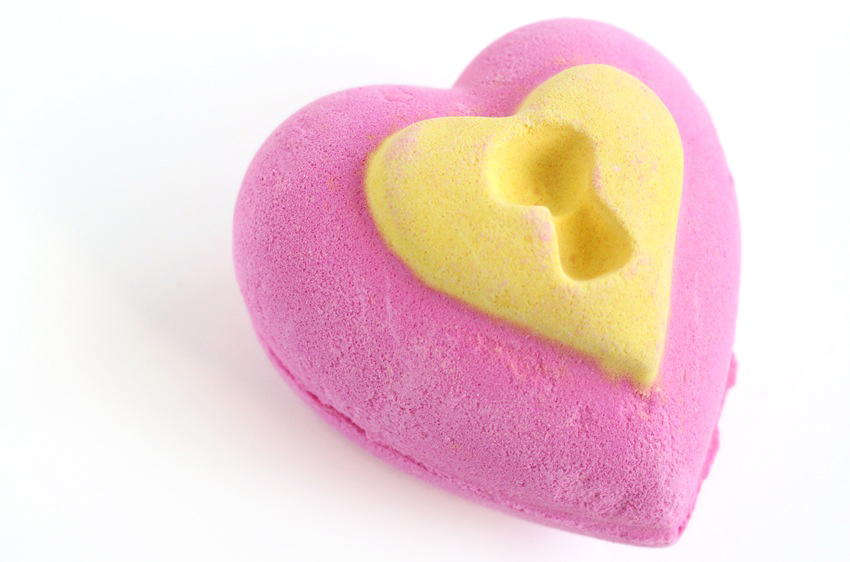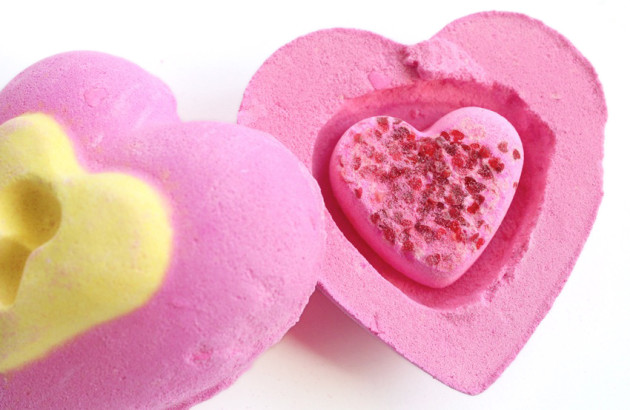 Fragranced with vanilla, jasmine, and neroli essential oils, I'm not crazy about the scent — but unlike some of LUSH's other bath bombs, it's not a deal-breaker. The outside layer hides paper hearts that will float out to the surface of the water, while the centre heart has shiny red hearts made from agar. Unlike plastic wrap or microbeads, both will dissolve entirely, making them 100% ocean-safe.
Note: my Love Locket "unlocked" in the mail (though all of the pieces are intact), so if you're going to buy one of these, I definitely recommend purchasing it in person.
Sodium Bicarbonate, Citric Acid, Fragrance, Jasmine Absolute, Fair Trade Vanilla Absolute, Neroli Oil, Gardenia Extract, Eugenol, Geraniol, Methyl Ionone, Linalool, Limonene, D&C Red No. 33, D&C Red No. 27, Pink Heart Confetti
Red Edible Hearts (Hydroxy propyl methyl cellulose, Glycerine, Gum Arabic, Sodium carboxy methyl cellulose, FD&C Red 40)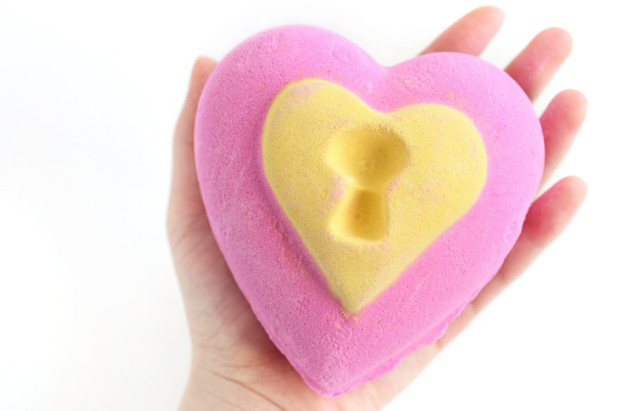 Neon Love soap ($6.95)

The first thing that came to mind when I saw Lush's Neon Love soap was Cut Copy's 2004 Bright Like Neon Love. I still haven't gotten around to listening to anything post In Ghost Colours, but you guys — they're pretty great. Not, like, "I love this so much I never want to listen to anything else ever again" levels of great, but there's something about their light, electro-pop sound that's sort of smooth, like little fizzy bursts of soft light in a dark room.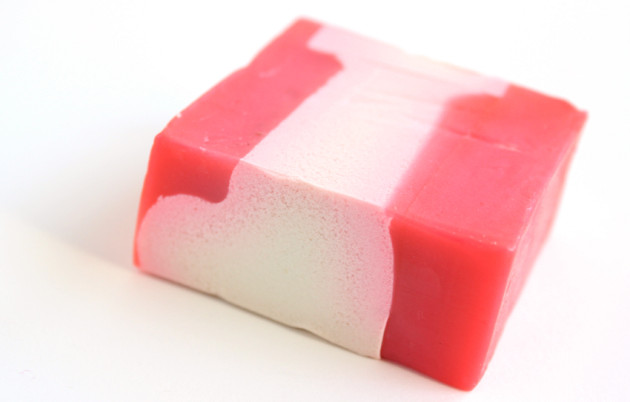 Much like Cut Copy, Neon Love is heartbreakingly bright. It's sunny and cheery without being too sweet — Lush lists notes of passion fruit, bergamot, rosewood, and cinnamon, and let me tell you: it does not disappoint. The cinnamon leaf oil gives incredible balance to the scent, a spicy base to tether the fizzy passionfruit, and it's so perfectly mouthwatering that I'm presently using it to scent my office.
(Neon Love is named after 12 Months of Neon Love, a public art project.)
Water, Propylene Glycol, Rapeseed Oil, Coconut Oil, Fresh Passion Fruit, Cornflour, Sodium Stearate, Fresh Figs, Fragrance, Cinnamon Leaf Oil, Rosewood Oil, Bergamot Oil, Titanium Dioxide,Glycerine, Sodium Chloride, EDTA, Tetrasodium Editronate, Sodium Hydroxide, Citral, Coumarin,Eugenol, Geraniol, Linalool, Limonene, FD&C Yellow No. 8, D&C Green No. 8, D&C Red No. 27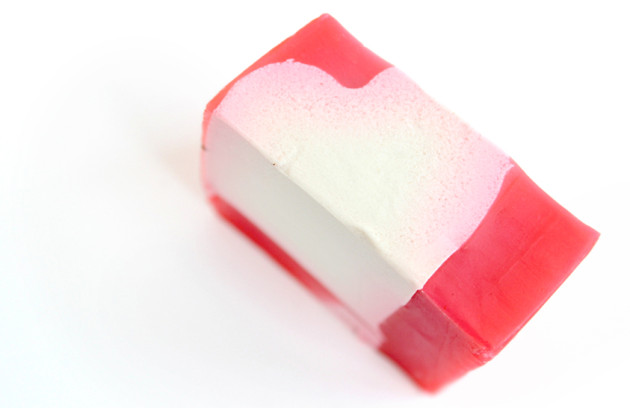 The verdict?
Of these, Neon Love is really the only one that I'd call a must-have — but what a must-have it is. Honestly, I don't even think I'd be upset if it was the only soap I was allowed to use all spring and summer: it's that good.
The fragrances of Love Locket and Tender is the Night didn't really hook me, but the delivery of both is stellar. I love that Love Locket breaks open and reveals yet another heart (what a wonderful, romantic-or-platonic Valentine's Day gift it would be for a bath addict!), and Tender is the Night would make a great bedside addition if you want to subtly hint that you'd like a massage.
And Lush? If you're listening… please, please, please bring Neon Love into your permanent collection. I think it'd be a hit!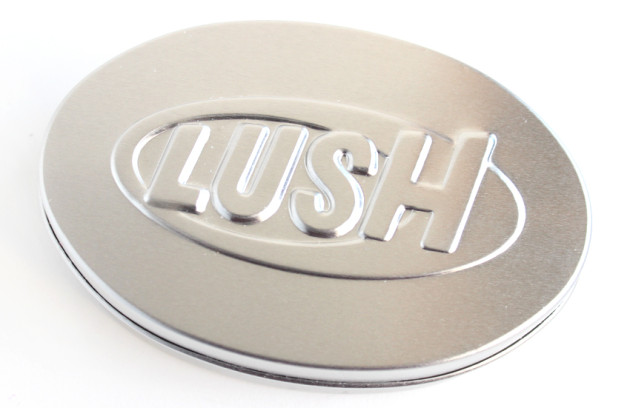 Lush Massage Bar Tin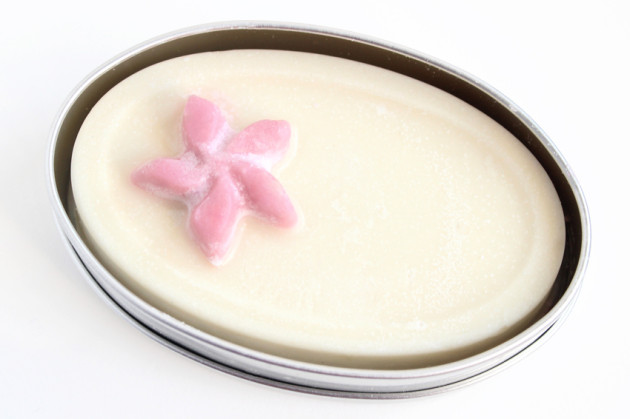 Lush Tender is the Night Massage Bar (tin sold separately)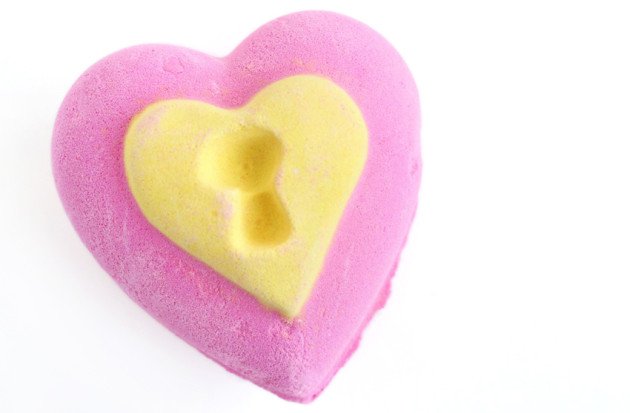 Lush Love Locket Ballistic bath bomb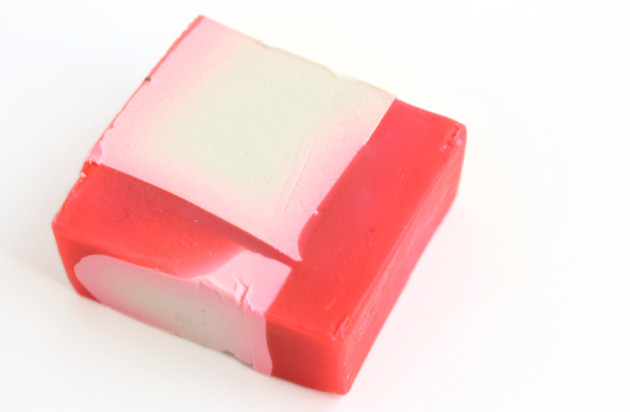 Lush Neon Love soap