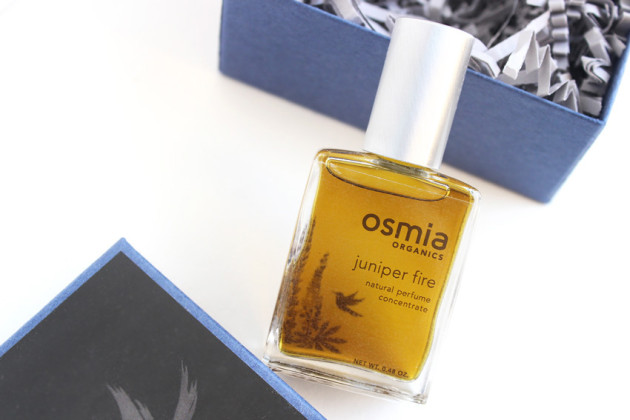 The product: Osmia Organics Juniper Fire Perfume Concentrate
2013 is turning out to be a great year for smoky scents. Between finding love in both Juniper Fire and Illume's Woodfire candle, I've spent almost all of this month surrounded in deep, outdoorsy scents — and I couldn't be more smitten with them.
Osmia's perfumes are, perhaps, the most perfect portrayal of natural perfumery. The way Dr. Sarah Villafranco talks about her fragrances is so personal — each scent has a story, and each is made by hand in small batches. Blum, for instance, "may be a limited run, depending on [her] ability to procure more of the amazing honeysuckle absolute," while Prima ("inspired by the smell of the dark, rich soil as it emerges from under the Colorado snow in the early spring,") is blended with saffron oil that swirls its way into the fragrance like ink.
Juniper Fire is no exception to this rule. It was Sarah's first perfume, and smells like an evergreen forest in the calm of winter. Beneath that, though, there is an undeniable warmth — almost as if you're walking through these beautiful old trees, as tall as skyscrapers, but you can't feel the chill at all.
A tribute to Sarah's beloved Colorado, and created "after stepping outside our house on a breathlessly cold, blue-sky day with a fire burning in the fireplace," she describes it as:
"Sweet, crisp, and comforting – somehow both chilly and incredibly warm.  A vanilla and sandalwood base with a hint of smoke, and the deeply wholesome smells of juniper and cedar – it's like getting embraced by the mountains."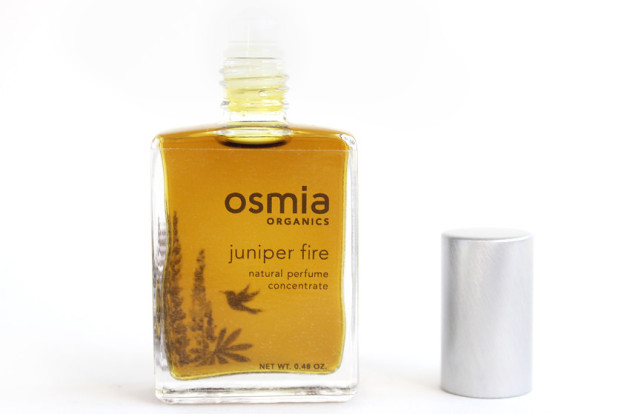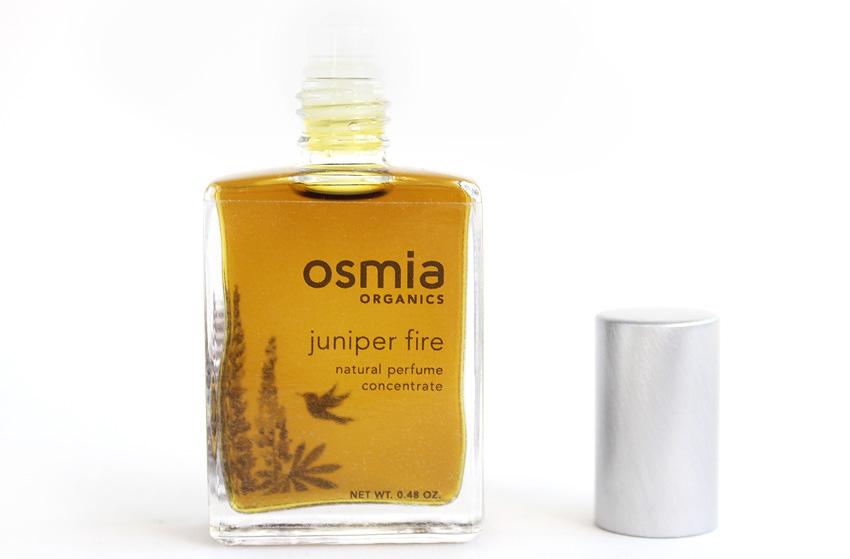 To me, Juniper Fire opens a little medicinal — but it's not the kind of medicinal you'd find in a bottle of cold medicine. There's this old Chinese remedy that my grandmother used to keep under the bathroom sink; a brown-coloured fluid in a red box that was meant to numb and heal bruises and sprains. A tincture of evergreen resin, safflower, and ginseng, it stained horribly, but she swore it took the pain away. Juniper Fire reminds me, at first, of that.
Past the first few minutes, though, Juniper Fire settles into something much more woodsy and close to the skin. It looses its medicinal edge and plummets straight for sexy — clean and unisex, but not department store unisex, you know? It's sexless and genderless; a quiet, crackling campfire in the woods. 
The one thing about Juniper Fire that makes my heart break, however, is its longevity: a mere five hours, on my skin. That said, the scent is entirely unique, and only gets better with time: I merely like it for the first hour, but by the time I reach the third, my nose is literally pushed up to my skin. It's beautiful — absolutely like nothing else you'll ever find indoors.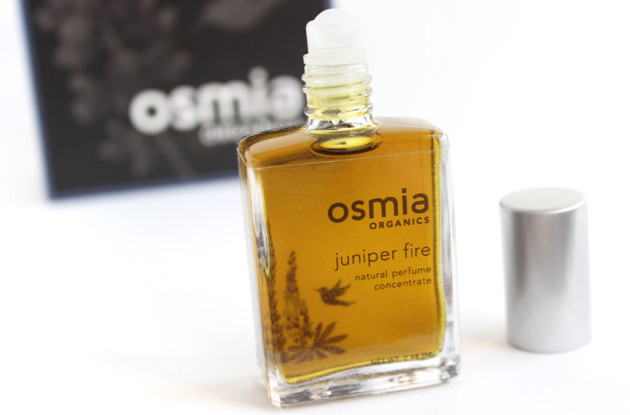 Cedar Smoke, a similar Osmia scent, is no less gorgeous. It's more subtle than Juniper Fire, and a little softer — though it does open with a touch of a (different) almost-medicinal note, just for a minute or two. Its cedar base leaves it smelling vaguely like a really sexy, dry sauna, and I would actually like it more than Juniper Fire if it packed a bigger punch. Osmia is very clear about the fact that their scents have only a 2-5 hour lifespan on the skin, and Cedar Smoke sits firmly at the two-hour end of that spectrum.
Cedar Smoke is more comforting than Juniper Fire, while Juniper Fire is more unique. I think anyone who loved one would at the very least like the other, but they are different enough that you need to sample both and pick your favourite!
Juniper Fire is a perfume concentrate, $150/0.48 oz in organic grape alcohol. Cedar Smoke is a perfume oil, $75/0.28 oz in organic jojoba and fractionated coconut oils. Both are packaged in glass with rollerball applicators.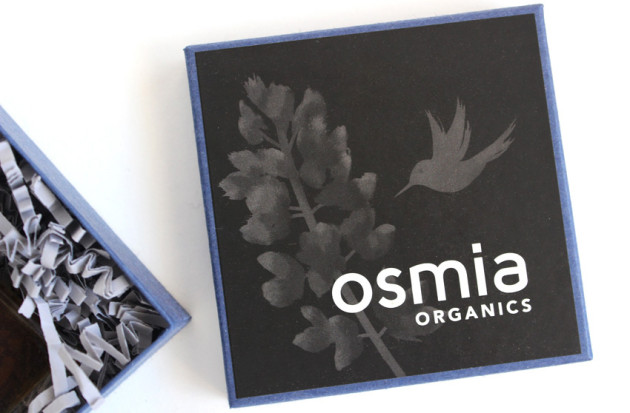 The verdict?
I'm always hesitant to recommend products that come at a price like this, but in this case — I can't not. Juniper Fire is beautifully composed: equally fitting on both men and women, it's sexy in a very, very understated, down-to-earth way. To put it succinctly, Juniper Fire is the kind of winter scent that you'd never be able to find in a department store, and it's all the better for it.
Like a breath of air in a snowy forest, it's crisp, smokey, and wonderfully singular. At $150 USD, I'd really have liked to see better tenacity and sillage, but some ingredients (ingredients like cedar wood, pine needle, or juniper essential oils) just don't have that — and I get it, I do. You can't bend the boundaries of science, and Osmia is very upfront about their scents' 2-5 hour, low-sillage wear.
For most of us, natural perfumes may seem overpriced: but if you have someone in your life who loves scents but can't wear synthetic compounds (my sister, for instance, gets really pervasive headaches around them), or you're trying to detox your personal care regimen, then they're more than a worthwhile indulgence. 
Available: $150 USD/0.48 oz roll-on concentrate at Osmia Organics, or $2 for a sample (0.06 oz). International shipping available!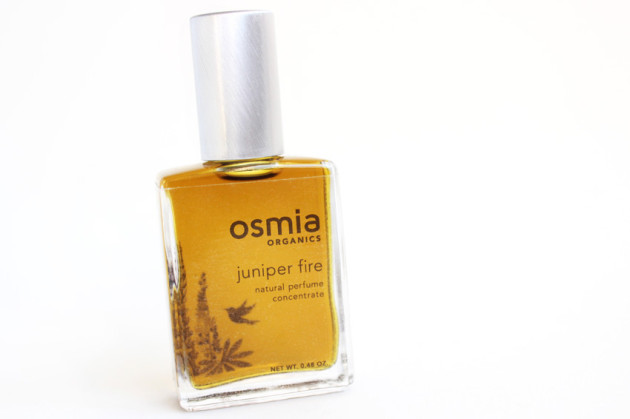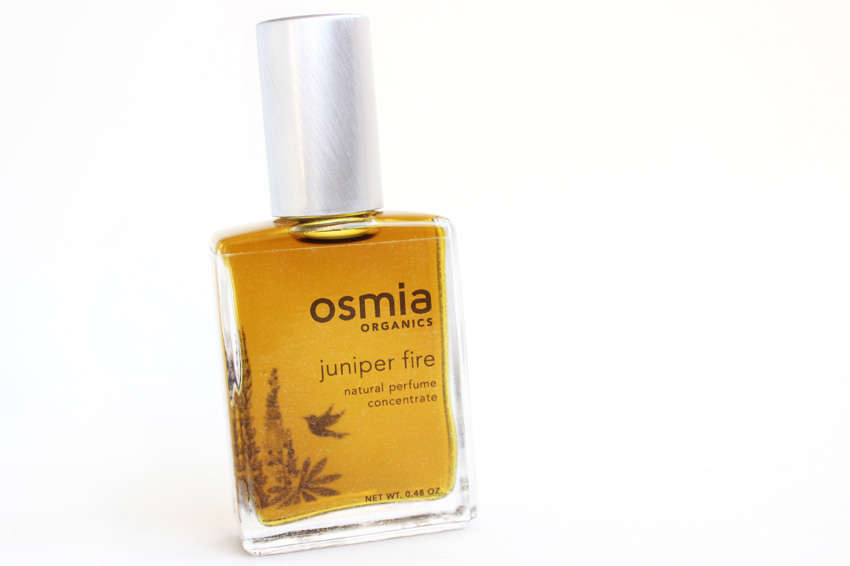 Osmia Organics Juniper Fire – Natural Perfume Concentrate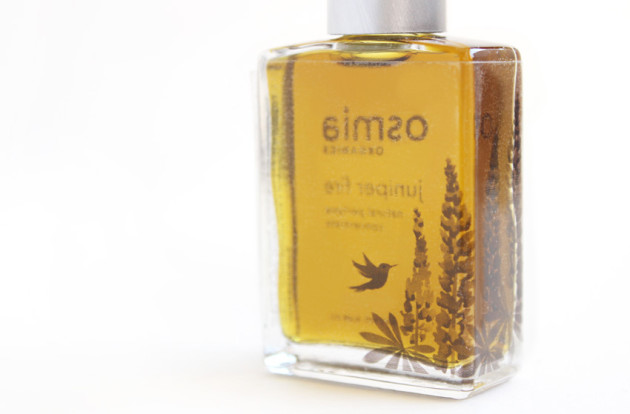 Osmia Organics Natural Perfume Concentrate packaging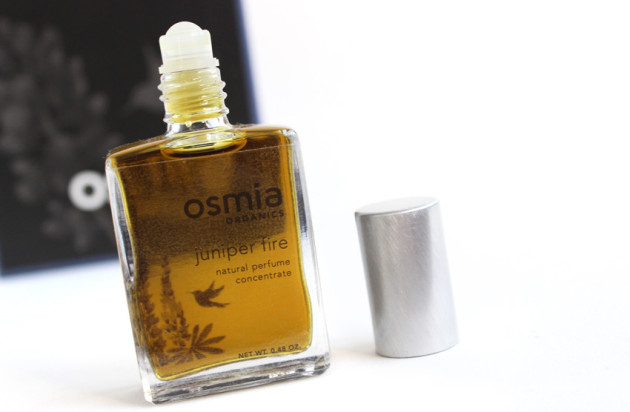 Osmia Organics Juniper Fire