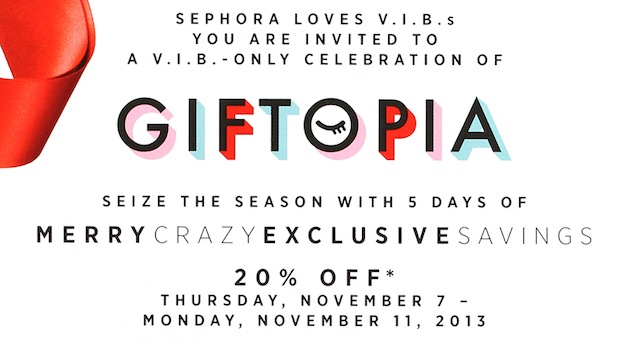 Unless you've been living under a rock, you probably know by now that Sephora is running it's annual autumn/winter Friends & Family sale, starting today — with a bit of a twist (a bad one).
The details: This year, VIBs/VIB Rouges will be the only ones getting 20% off their orders, without brand exclusions. Using the code VIBTOPIA at both Sephora.com and Sephora.ca, they (and one friend, with a single-use code) will get the discount at checkout from November 7th, 2013 through November 11th, 2013 — just five days, so act fast!

Click here to shop.
If you're not a VIB/VIB Rouge (it's okay, neither am I) but still want to haul, I'd recommend using the code BLITZ: it's valid on all orders over $25 USD/$35 CAD, and lets you choose from four free sets of deluxe samples to add to your order.
Not sure what to buy? Here are some of my picks… (all images click through!)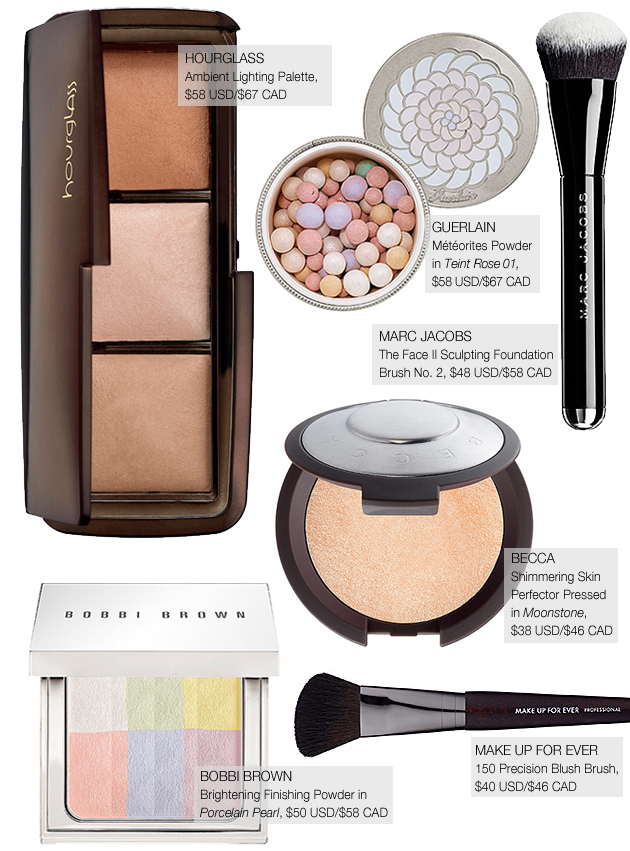 To start: products to get the glowiest skin on the block. From the Bobbi Brown Brightening Finishing Powder ($50 USD/$58 CAD) I've been lusting over all year and will likely never, ever be able to use due to its silicone content, to the Hourglass Ambient Lighting Palette ($58 USD/$67 CAD) that I also can't use because of its silicone content, these are a handful of surefire products to help you get what I like to call "runway skin."
(Man, that was a long sentence.)
Fresh, dewy, and completely separate from your foundation routine–because we all have entirely different ones,–hopefully at least one of these products will float your boat. If not all of them, because gah.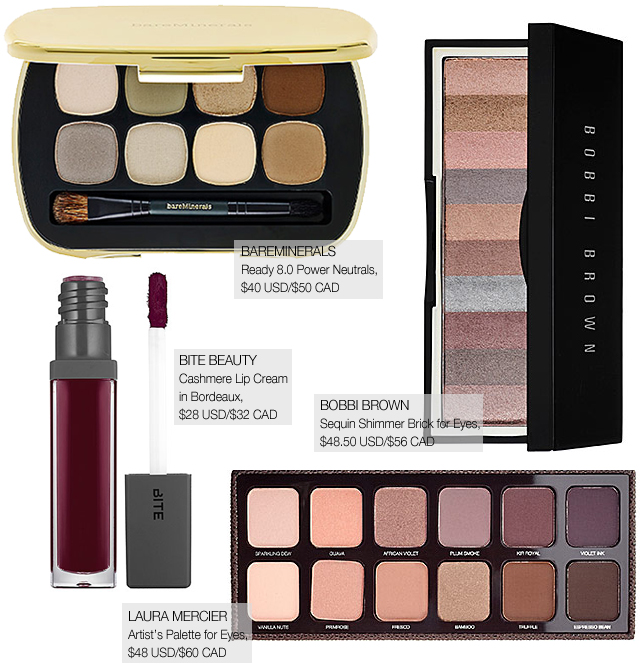 And a couple colour picks to wrap things up (though between you and me, it's really all about those SWIRLY CHUBBY STICKS; whaaaat.) My sister is buying a backup of the bareMinerals Power Neutrals Palette ($40 USD/$50 CAD), and I, uh. 
I kind of already have a few of these? Or, more precisely, one of these and a whole handful of the products that got shortlisted for this post, and oh god, please don't bite me but it's been weeks and I still haven't been able to muster up the energy to photograph and review them.
But they're coming! They're coming, I promise. And they're all so pretty in person that it practically brings tears to my eyes.
What will you be hauling at this year's Sephora 20% off sale?