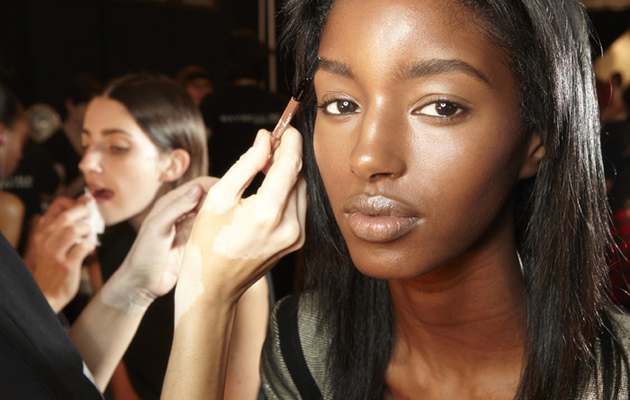 I've managed to come down with (yet another) cold, so today's post is something a little different — a bit of behind-the-scenes action from New York Fashion Week, through the eyes of Maybelline.
I hope you enjoy the backstage photos & info, and I'll hopefully be recovered enough to blog in a few days!
The runway standard: Super-dewy skin at SUNO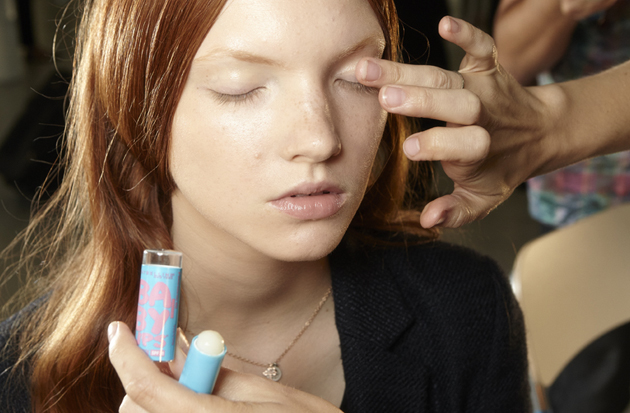 (Yes, that's a Baby Lips balm being applied to the lids!)
To start us off, a look that we see time and time again on runways. Makeup artist Alice Lane created a really flawless, really dewy base with Maybelline Fit Me Foundation and Fit Me Shine Free Powder (though I've no idea where on earth the powder went), then added Dream Bouncy Blush in Candy Coral to the cheeks.
As an aside, I love the texture of the Bouncy Blushes, but the pigmentation and wear time have always left me wanting. For a cheap, super-fun fix, though, you can't do much better than a blush that feels like a happy marshmallow!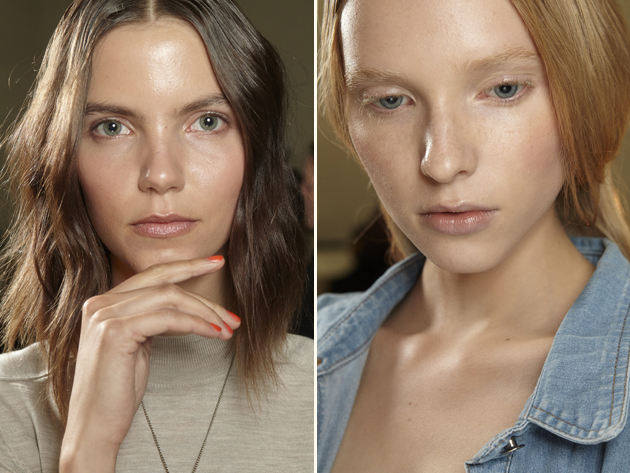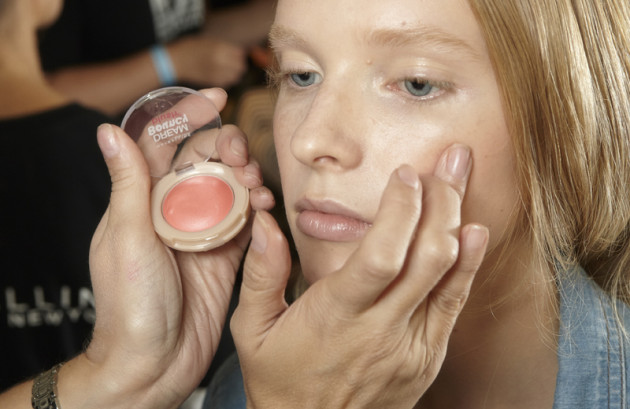 On the matte side of things: Satin perfection at Lacoste
Though dewy skin is always a hit on runways, I've always been more of the "more is more" camp when it comes to matte and satin finishes. Makeup artist Mayia Alleaume (what a beautiful name) used Maybelline Fit Me Shine-Free Powder to perfect the skin, then added the blush and bronzer of the same line to add a sun-kissed effect to the skin.
On the eyes, the models wore Maybelline Color Tattoo 24HR Cream Gel Shadows in (what else?) Tough as Taupe and Bad to the Bronze, topped with one of the new Master Smoky Longwearing Shadow Pencils in Smoking Charcoal.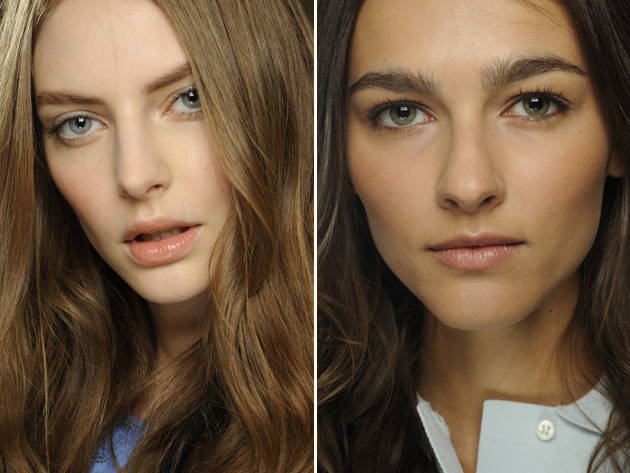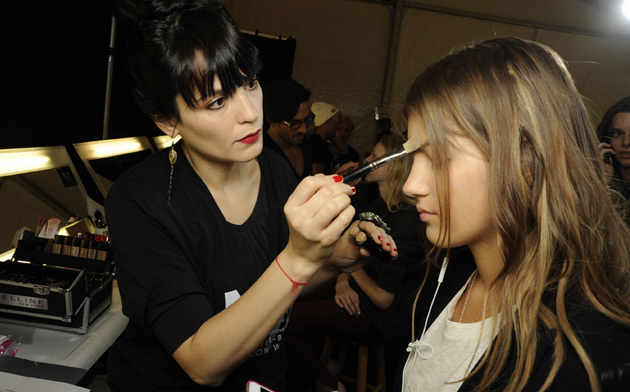 Glowing eyes at Tibi, bold orange lips at DKNY, and a violet haze at Mara Hoffman
These looks need no further introduction.
Okay, maybe just a little bit more of an introduction. The looks at Tibi and Mara Hoffman are both so beautifully ethereal & easy to do at home — I'm really hoping to see them on the streets next spring.
On the other hand, there's nothing easy about flushed cheeks paired with an orange lip, but can you really fault me for including the look at DKNY it in these photos? If someone drops a photo of Karlie Kloss in your inbox, you post that photo. You post it good.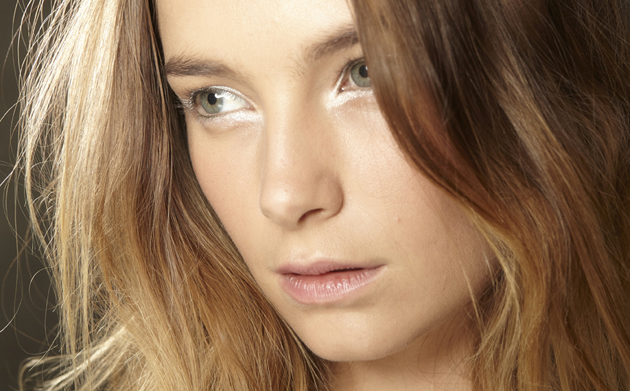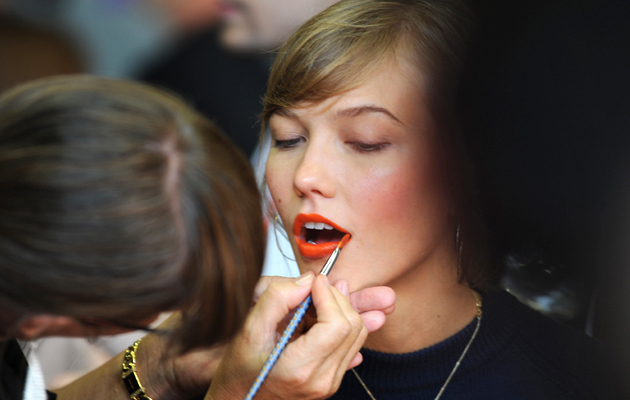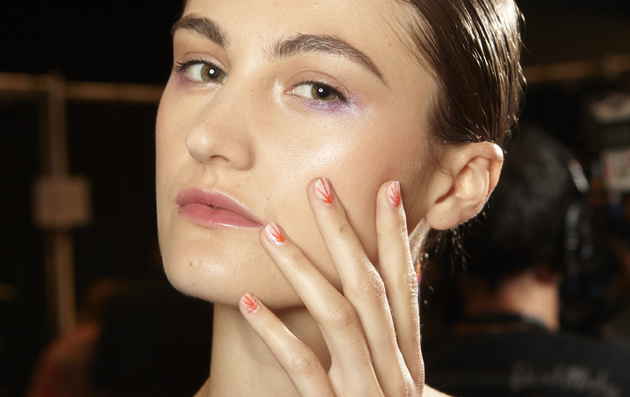 All images courtesy of Maybelline New York & edited for theNotice.