ELIE SAAB Haute Couture Autumn/Winter 2013-2014
Yeah, I don't really have a good reason for posting any of these images (which, by the way, are all from Style.com). I just felt like taking a bit of a beauty break, you know?
We'll be back to our regularly scheduled reviewing, flailing, and photo-taking shortly, but in the meantime, here are a few of my favourite Elie Saab pieces from the past few seasons. The Elie Saab aesthetic may not be the most innovative, or the most exciting, but I absolutely love the delicate embellishments and ethereal, flowing silhouettes that are repeated so often in the line.
I think, for many, that Elie Saab seems like a bit of a one trick pony. I prefer to look at it another way, however: the familiar, recognizable couture collections are a wonderful example of finding your niche and working with it, exploring its depths to their fullest extent before moving onto new textiles, new colour palettes, new shapes.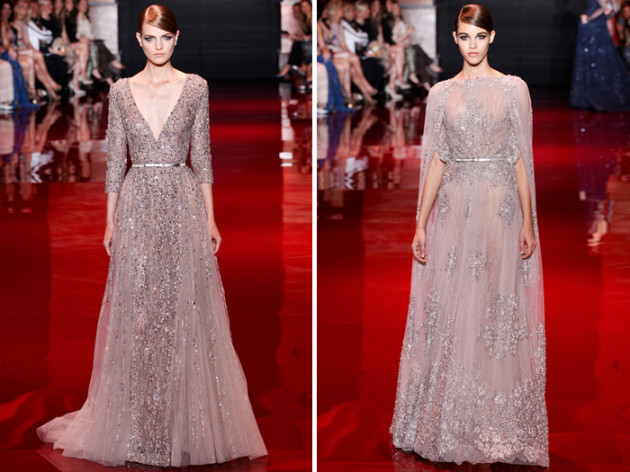 How breathtaking is that dress on the left? I would love to see that on the red carpet — I think it would be perfect for someone like Claire Danes.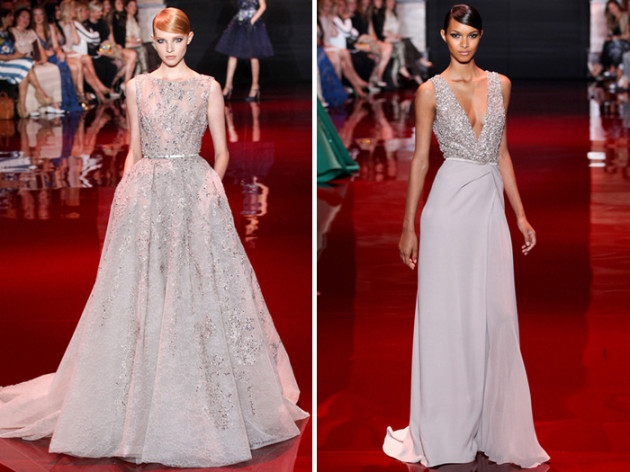 Same with the dress on the right, here — but I think it's better suited to someone who's more of a risk-taker, no?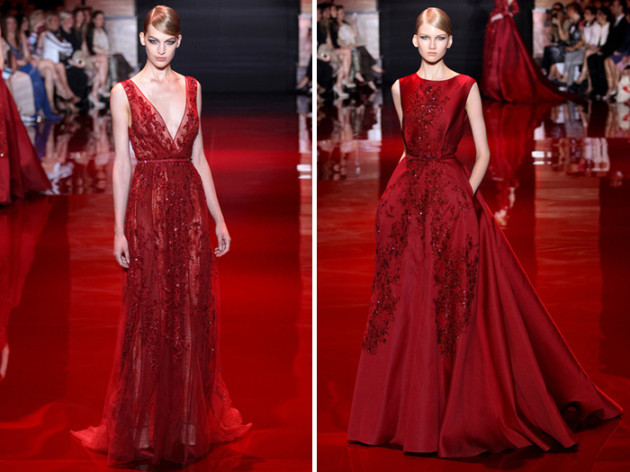 Oh, and with the reds — I loved seeing these against the red runway; it usually doesn't work, but the glossy floors and lighting really helped provide contrast.