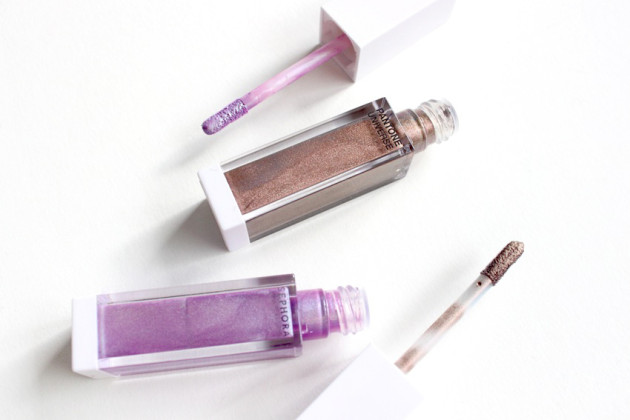 Last Friday was a whirlwind of I seriously love these, so I thought today I'd bring you a couple eye looks using the SEPHORA + PANTONE UNIVERSE Light Storm Liquid Shadows ($18 USD/$22 CAD).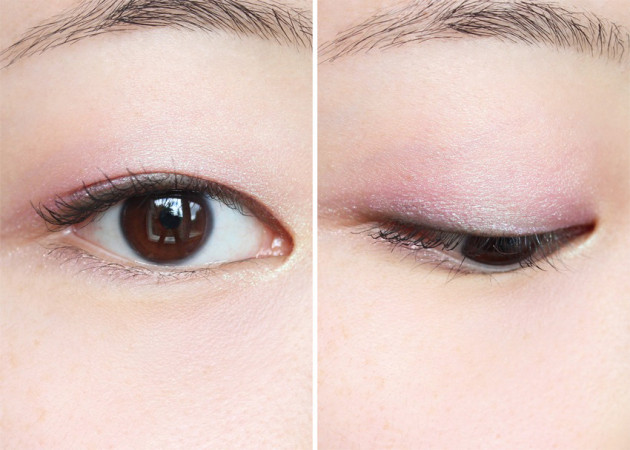 Sephora + Pantone Light Storm Liquid Eyeshadow in Smoky Grape
To start off: a really basic eye with Smoky Grape, worn sheerly and blended through to the edges with fingers. To test the Light Storm Liquid Shadows' wear time, I took this eye out for a day at the park — four hours in the summer sun, plus breakfast and lunch in the city, and it didn't budge or crease at all.
On my lashes is a quick layer of Annabelle Expandable Mascara ($10.95 CAD), and that's literally it. No primer, no powder, and no other shadows!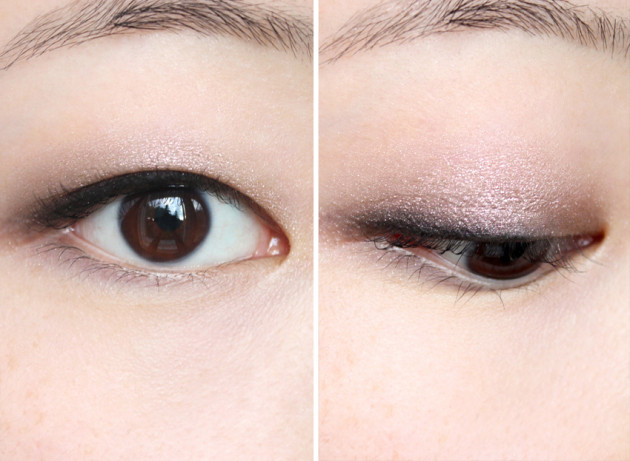 Sephora + Pantone Light Storm Liquid Eyeshadow in Tuscany + Milani Liquid Eye in Black
I was less excited about the way Tuscany swatched (it's pretty, but the duochrome's a lot less obvious), so I tried it out with a liner I both love and hate. The Milani Liquid Eye Liner Pencil ($6.99 USD) is super creamy and creates some seriously sexy smudged eyeliner, but on my bare lids, it turns into a greasy mess in under fifteen minutes.
So, I put on two sheer layers of Tuscany, smudged the Milani pencil in 01 Black along my upper lashline, and added a coat of Imju Fiberwig Extra Long Mascara. Five hours later, when I had to take my makeup off to go to bed, it was all still intact — not a smudge or crease in sight.
I hope you like this eye look, because it's about to become my go-to for every time I feel like wearing liner.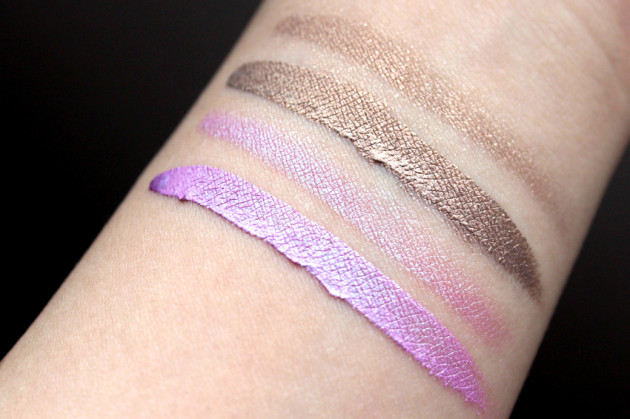 Sephora Light Storm Liquid Shadow swatches — read the review here.