Just a few (great) miscellaneous products and collections that have launched over the past few weeks! Have fun with the widget, and I hope you all have a beautiful Sunday.
Marc Jacobs Beauty
As mentioned in last month's Marc Jacobs Beauty preview, the new beauty line launched last Friday (August 9th). It's been met with mixed reviews so far–the liquid liner is supposed to be amazing; the eye palettes, only mediocre–but I'm curious to see how it'll do in the coming months.
Shop the collection here or in the widget above.
Clinique All About Eyes
Alongside all-new eyeshadows (and aren't they gorgeous?), Clinique has launched a concealer and an all-new eyeshadow base — and I'm not gonna lie, I'm pretty curious. As someone who struggles greatly with eyeshadow fallout and creasing, a new base from any brand (much less one of my favourites) is something to get excited about.
Here's to hoping!
Plus, a few great freebies at Sephora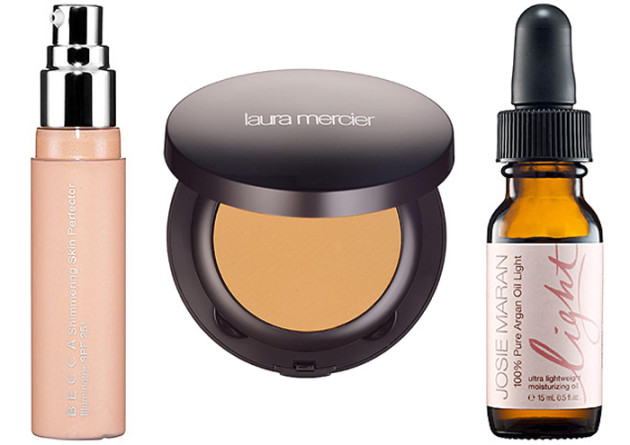 For Beauty Insiders only, of course. Use codes OPAL, ARGANLIGHT, or LMSMOOTH with any purchase over $35 CAD at the online store for a free deluxe sample of the newly-launched Becca Shimmering Skin Perfector in Opal ($50 CAD), Josie Maran Argan Oil Light ($58 CAD), or Laura Mercier Smooth Finish Foundation Powder ($52 CAD).
Shop here, and see the rest of the Beauty Insider GWP-type deals here! I know I don't usually post this type of deal, but — well, these ones seemed particularly awesome (by which I mean I kind of want to try them, too.) I thought I'd give you a heads up, just in case!