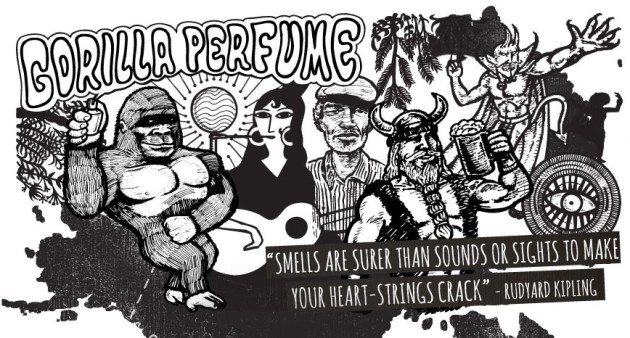 About the collection
The facts
Like the first collection of Gorilla fragrances, Volume 2 features nine new unisex fragrances, available in six sizes. They're limited edition for the year, available online and in these ten shops throughout the summer, but I wouldn't be surprised if a few of them end up joining the permanent range. (My money's on Sikkim Girls, and maybe Flower's Barrow).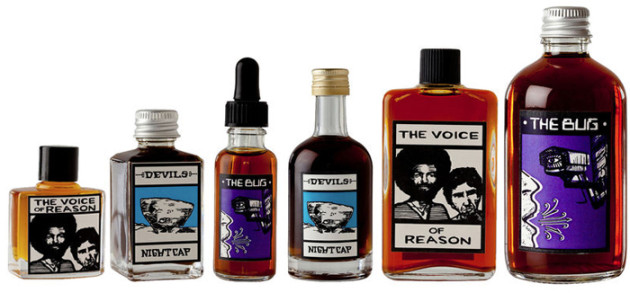 LUSH Gorilla Perfumes The Voice of Reason, Devil's Nightcap, & The Bug
The line ranges from $14.95-$174.95 CAD, with prices varying by fragrance and size. I haven't spoken to anyone at LUSH about why this is, but I'd bet it's based upon the varying ingredients and percent of perfume solids by volume — the more expensive ones tend to have better wear time and sillage.
These vegan*, natural-synthetic blend perfumes are alcohol-based, which took me by surprise. With five splash bottles and one dropper, I had expected an oil base!
(*With the exception of Hellstone.)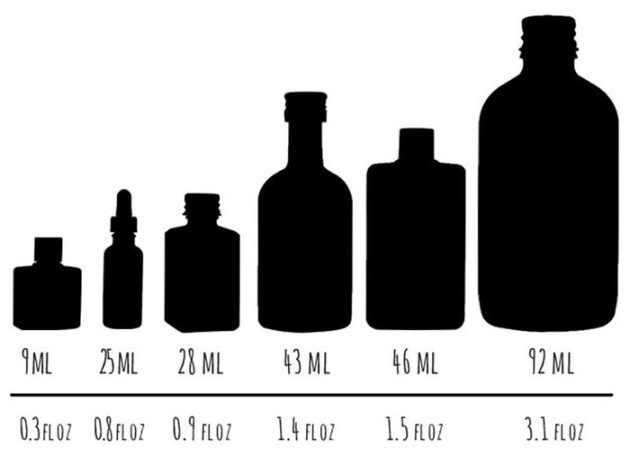 The feelings
Created by the father-son team of perfumers Mark and Simon Constantine, Volume 2 was inspired by music, emotions, literary figures, and the British countryside. Meant to be "an antidote to boring mass-market scents," each fragrance has a story behind it, and sometimes sits a little discordant.
(For a more "normal" scent, try something like Furze or The Sun; for something completely unexpected, give The Voice of Reason or The Bug a sniff.)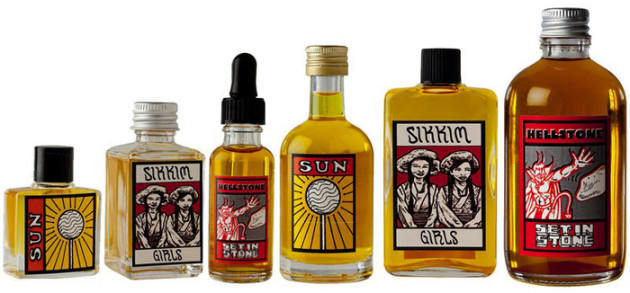 LUSH Gorilla Perfumes The Sun, Sikkim Girls, and Hellstone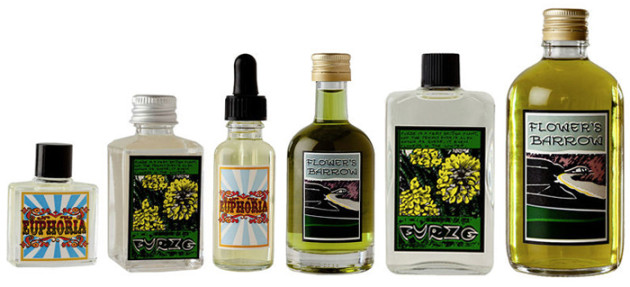 LUSH Gorilla Perfumes Euphoria, Furze, and Flower's Barrow
Volume 2: The fragrance lineup
Read the stories behind these fragrances here. In the meantime, here's how LUSH describes the notes in each of these!
Sikkim Girls: A blend of frangipani, jasmine, vanilla and tuberose conjures up exotic climes and heady possibilities.
Hellstone: The essence of Hellstone is captured in heavy Joboba and Beeswax, anointing the skin with a sensual, warm undertone. The scent of newly turned earth and roots ripped from deep burial into fiery air are represented by Vetivert and Cumin.
Devil's Nightcap: A walk through whispering oak woods on a dark night. The old English trees moan and creak around you. Druids murmur as they prepare their herbal concoctions. Clary Sage, to sharpen perception and to show the auras of the ancient magic that abounds, Ylang Ylang to befuddle and delight the senses.
The Voice of Reason: Sandalwood and Buddhawood to pull you into the club and let the jazz, Coffee and Cigarettes soak into your skin, senses and soul. Rose beats at the heart of the matter.
The Bug: This fragrance jumps out to interrupt our information technology haze with a wake up call in the form of stimulating Galbanum and punchy Black Pepper. The beat resonates to a Sandalwood and Tonka Bassline unmistakable in its urgency.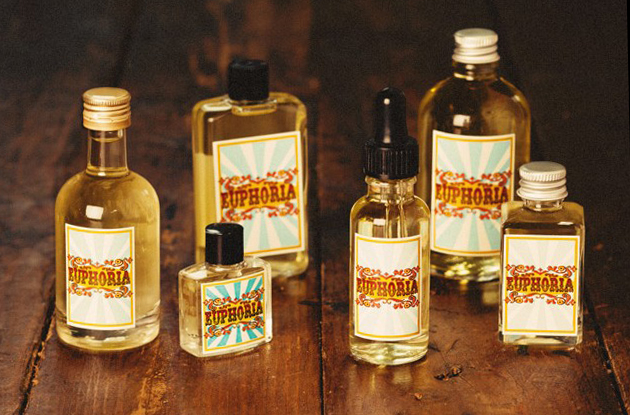 Flower's Barrow: Sage and thyme pull you back through the ages to times gone by. Ripe, bursting Blackcurrant and sweet Geranium are the tang of sea air and the wild plants that entwine against ancient stone in a leafy embrace. A breathy, rose kiss will leave you charmed among the ruins and a sweet end to your encounter.
Euphoria: A perfect blend including clary Sage to soothe and stir, Lime, Grapefruit and Neroli to uplift and invigorate. Let your heart sing out!
The Sun: Vibrant, zesty Orange, tangy Tangerine and a Mimosa fizz recline atop sultry Sandalwood for a real taste of The Sun. Good day sunshine!
Furze: Warm Vanilla like a honeyed Caramel snuggle and Coconut cuddles and kisses leaving you smelling mouthwatering and delicious… swoon!
More on the Gorilla Perfumes Volume 2 coming up soon!