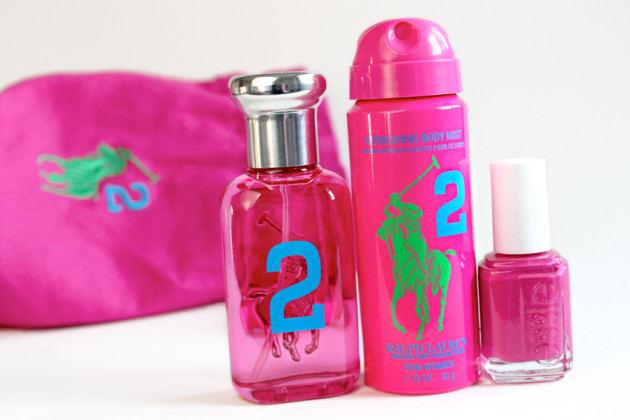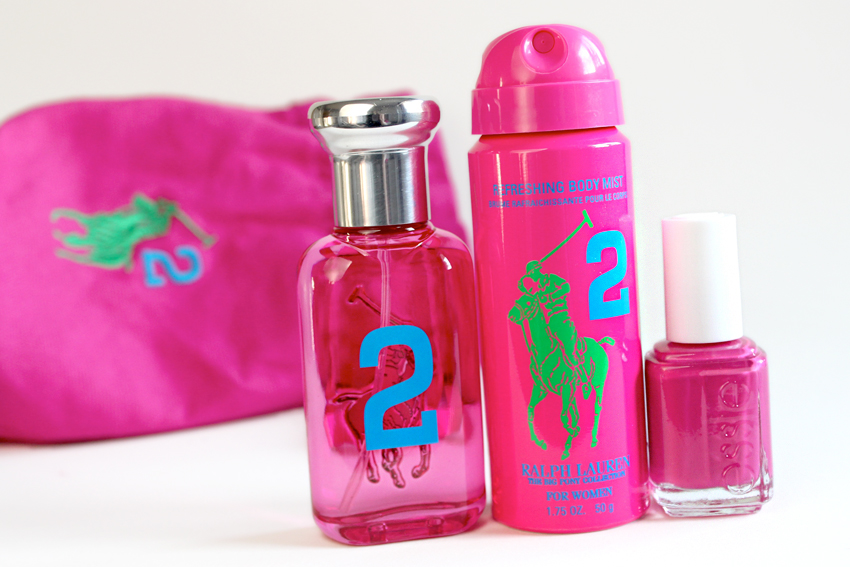 Out this spring from Ralph Lauren is a bit of an interesting collaboration: for each of their four Big Pony Women's fragrances, Ralph Lauren has teamed up with Essie Weingarten herself to create a matching Essie nail varnish.
On top of that–if, perhaps, you're looking for a little nail inspiration!–Essie Canada had Rita Remark, lead national nail artist, to create a custom nail look for each fragrance.

The product: Ralph Lauren x essie SENSUAL (Ralph Lauren Big Pony Woman & essie in Pink #2)
Big Pony Woman Pink #2 isn't exactly my kind of fragrance. With notes of of cranberry and tonka mousse (and only those two), this fruity floriental is just one in a vast number of sticky-sweet perfumes today.
Maybe I'm being a bit harsh–okay, I'm definitely being a bit harsh–but for someone who wears men's colognes almost exclusively… great marketing and cute collaboration aside, this post should have been a pass for me.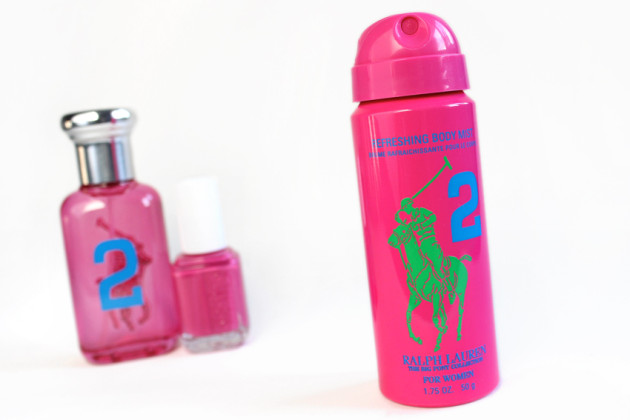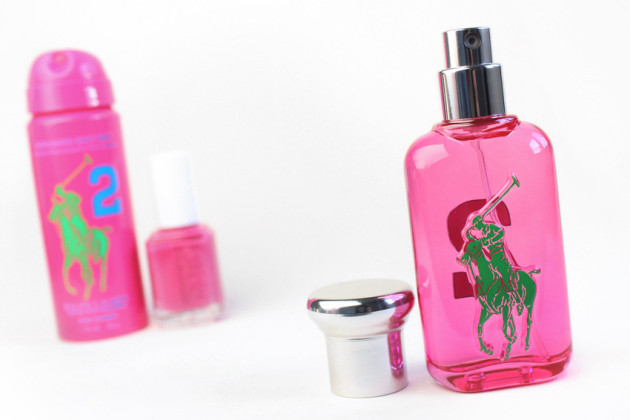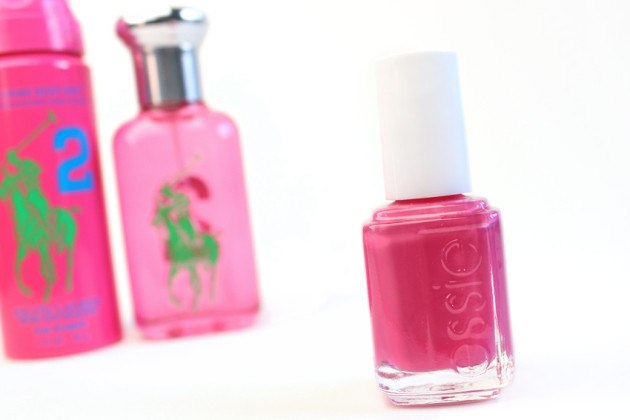 The Big Pony sets' saving grace, however, are the bright, vibrant Essie nail varnishes. I'm not always swayed by their polishes (I find the dense narrow brush difficult to work with), but #2 Pink is one of the few Essies I've easily managed to get smooth, glossy nails out of in just two coats.
I'm not nearly nail-savvy enough to manage Rita Remark's criss-cross nail art, I'm afraid, but I loved the specific hue of this creamy blue-pink nonetheless. It may not be the most unique shade, but it's a great pick for a pink untouched by this season's fluorescent polish trend!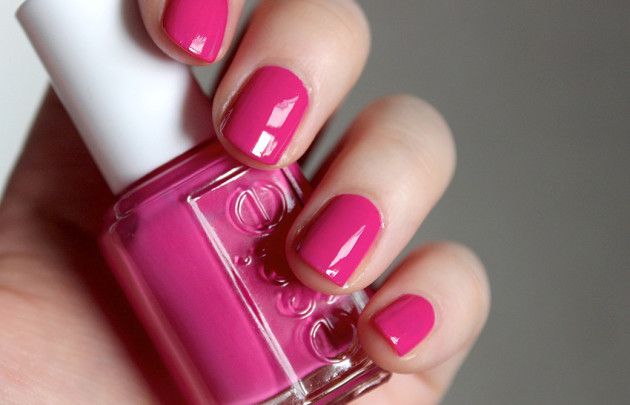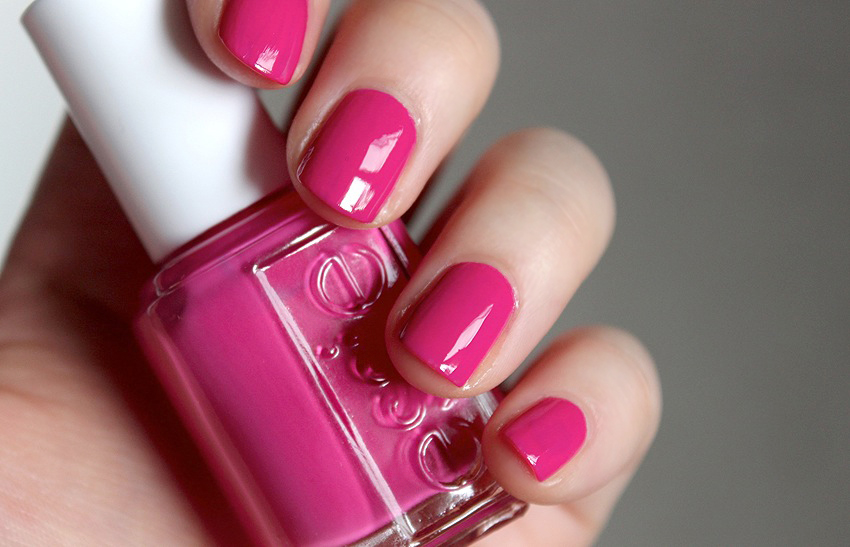 Try it if…
There's a Ralph Lauren Big Pony scent that you already know you love, but otherwise, pass. These sets would make great gifts, however — while I wasn't a fan of the saccharine #2, it wouldn't be a stretch for me to imagine an Aquolina-Pink-Sugar-loving teenage girl adoring this cotton-wrapped confection.
Also in the range are #1 Blue (grapefruit & blue lotus), #3 Yellow (pear & mimosa), and #4 Purple (wild cherry & purple amber).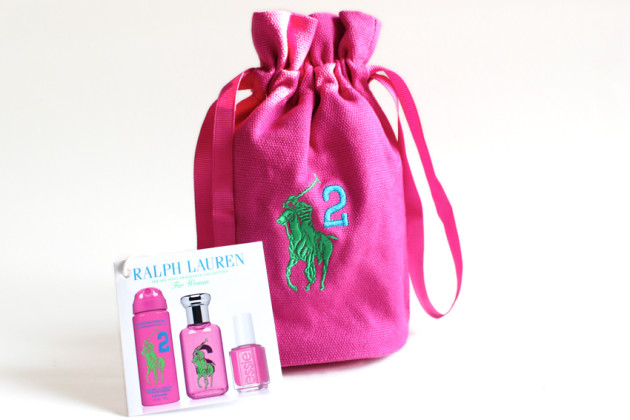 Availability
What's in the set varies a little by area, but each include a fragrance & its matching nail polish.
In Québec, exclusive to Jean Couteau, the sets contain a 30ml fragrance, 50g body mist, and a full-sized Essie nail polish ($47 CAD; pictured in this review). For the rest of Canada, the sets contain a 50ml fragrance and full-sized Essie nail polish, and can be found at The Bay and Sears ($67 CAD).