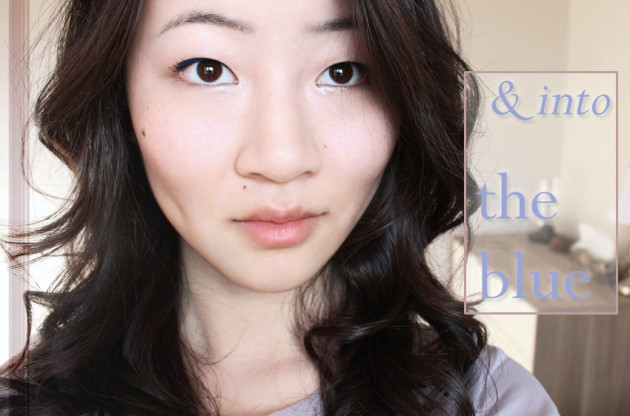 At long last: an actual post!
I'm not usually the biggest fan of blue, but the new Lise Watier Dramatique Intense Extra Smooth Liner in Bleu ($20 CAD) is definitely swaying me in its favour.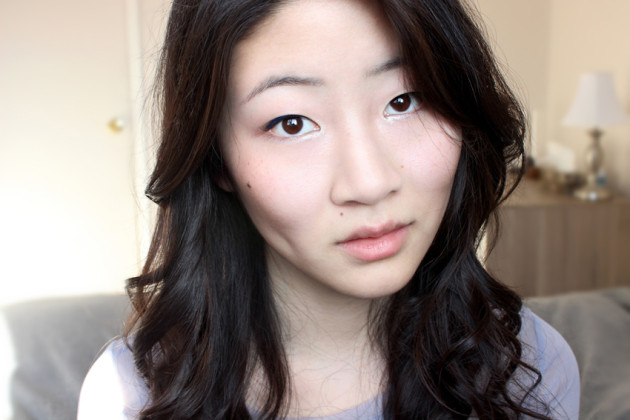 Paired with the Lise Watier Ombre Soufflé Suprême in Magie Blanche and Dramatique Intense 3D Volume Mascara in Noir (both also new for the spring), this look is based off of Benjamin Puckey's SS13 Just Cavalli show, where MAC Marine Ultra Chromaline Eyeliner was applied in contrast to a pearly white pigment.
The effect (at least, on the models) was gorgeous: bright-eyed, intense, and flattering on literally any eye shape.
Read the full tutorial here on She Said Beauty.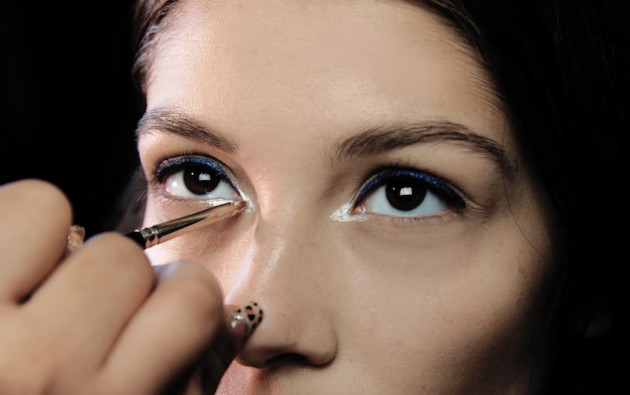 (via)
I'm still not that crazy about Emerald, so the abundance of blue we've been seeing? Pretty great, if you ask me. Lise's Bleu in particular really caught my eye, and I can honestly say that it is by far the most stunning eyeliner I own. In person, the colour is complex, vivid, and saturated in a way that my other liners just aren't — it's definitely not another boring blue.
This look used two other products I'm pretty pleased with, as well: the L'Occitane Immortelle Brightening Mist (whose super-fine mist makes it my current go-to for dewy skin), and the gorgeously-fragranced Clarins Palette Eclat (which I've featured in a couple other posts, but still haven't reviewed — sorry!)
I don't know. It's soft, basic, easy; I'm kinda fond.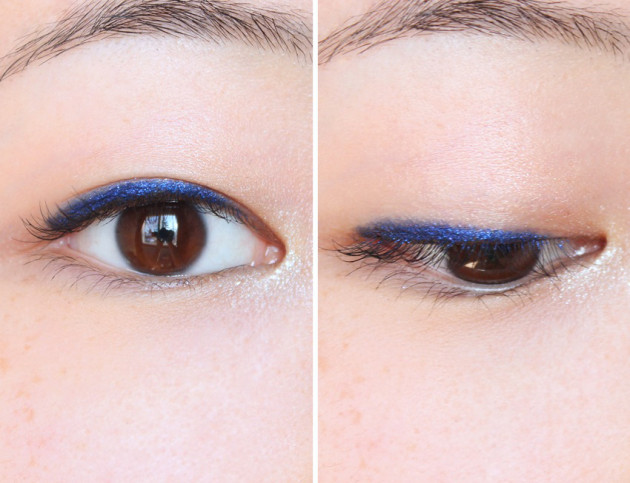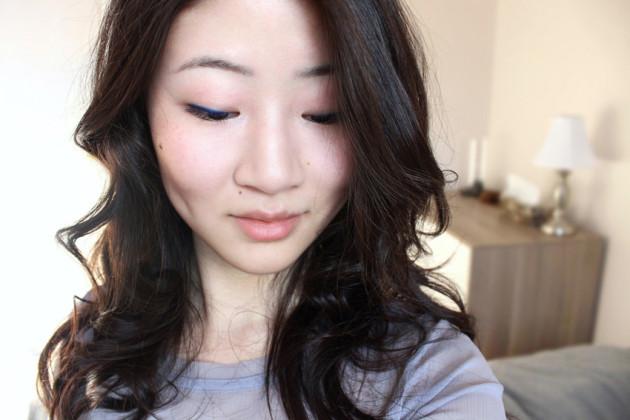 Products Used / Shop the Look
SKIN
theBalm timeBalm in Lighter Than Light ($18 USD)
Clarins Palette Eclat Face & Blush Powder ($35 USD/$40 CAD)
L'Occitane Immortelle Brightening Mist ($20 USD/$22 CAD)
Marcelle Face Powder in Translucent ($14.50 CAD)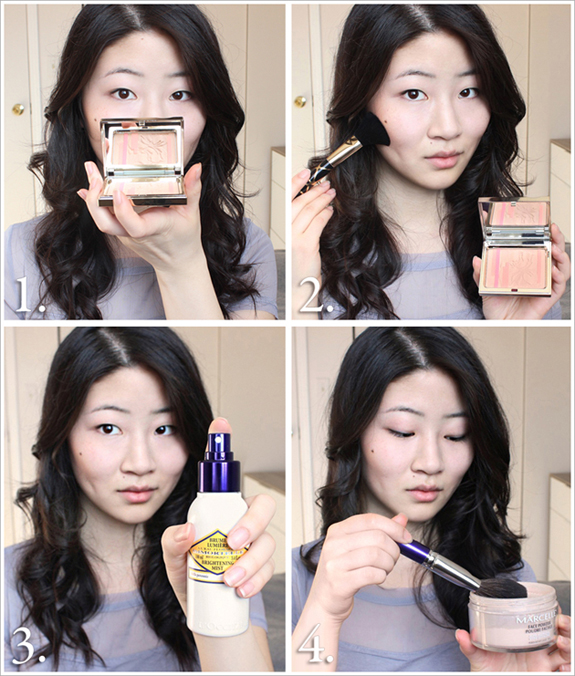 EYES
Marcelle Velvety Eye Shadow + Primer in Primer Rose ($15.95 CAD)
Lise Watier Ombre Soufflé Suprême in Magie Blanche ($24 CAD)
Lise Watier Dramatique Intense Extra Smooth Liner in Bleu ($20 CAD)
Lise Watier Dramatique Intense 3D Volume Mascara in Noir ($24 CAD)
LIPS
Giorgio Armani Rouge d'Armani Sheers in Beige 100 ($30 USD/$38 CAD)
P.S. The initial inspiration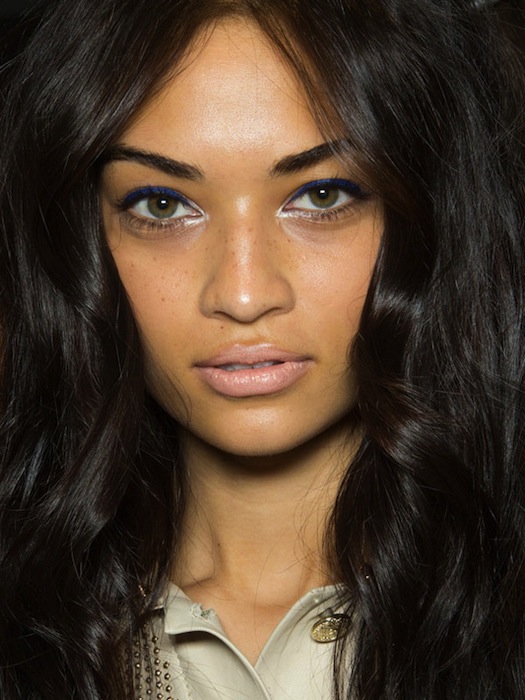 (via)