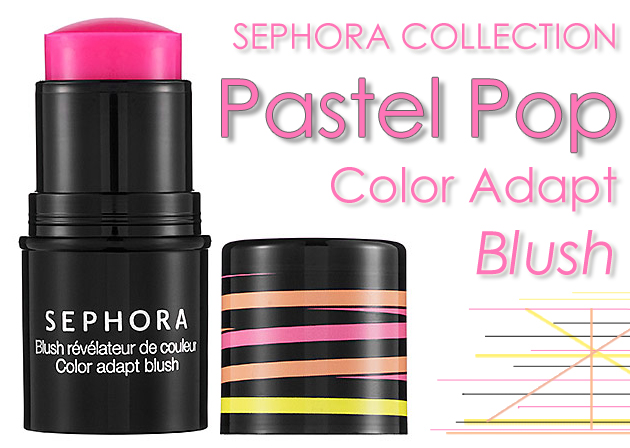 How cute is this? Sephora Collection Pastel Pop Color Adapt Blush, $14 USD/$17 CAD. pH-adjusting products are always such a gimmick, and yet, they always manage to hook me.
This one's a sheer pink for the lips and cheeks, with açaí oil, cherry extract, and safflower seed oil, and (more importantly) without parabens or silicones.
The packaging is pretty fun, right? Either that or my judgement is being seriously impaired by my recent dearth of sleep.