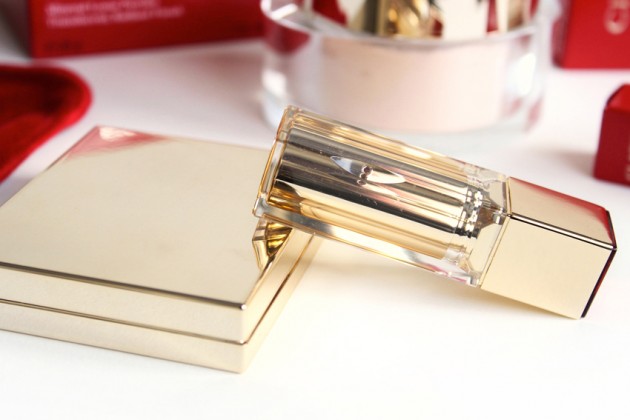 I've been extremely remiss about posting things on time always recently always (let's be honest), so this preview is rather late! I've been playing around with the Clarins Spring 2013 Rouge Eclat collection for a good month or so, but I do actually have reviews & a look coming up for you soon — I promise.
(Actually soon this time, not the ,"in the distant future but I promise to tweet and Instagram about it," kind of soon!)
Availability: on counters now & online at Nordstrom.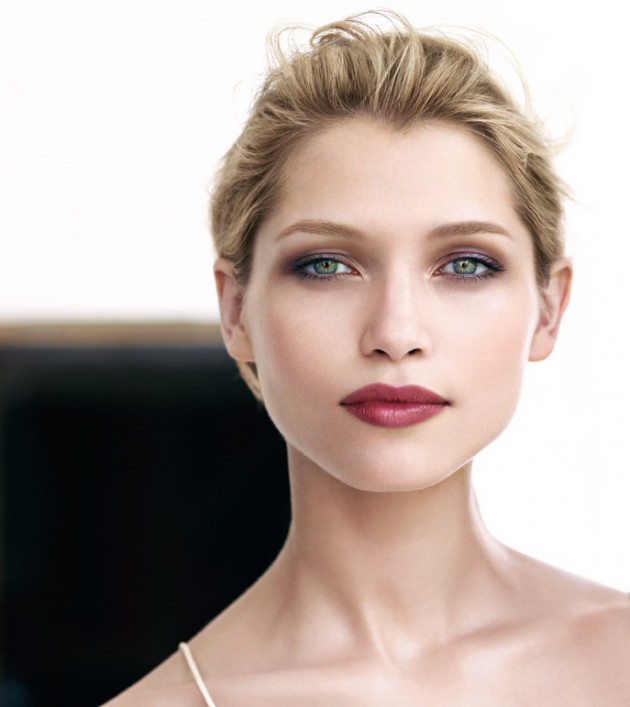 The inspiration
"Like the iris…

The  Clarins woman is natural, elegant, modern. Her make-up embodies the freshness and softness of spring: a delicate velvet-smooth complexion and eyes enhanced with plum and shimmery grey tones.

The focus is on the lips with Rouge Eclat, the first age-defying lipstick by Clarins. Finally, a lipstick that offers more than just colour! Inspired by the multicoloured tones and satin feel of the iris, it veils the lips in youthful, radiant shades…"
The collection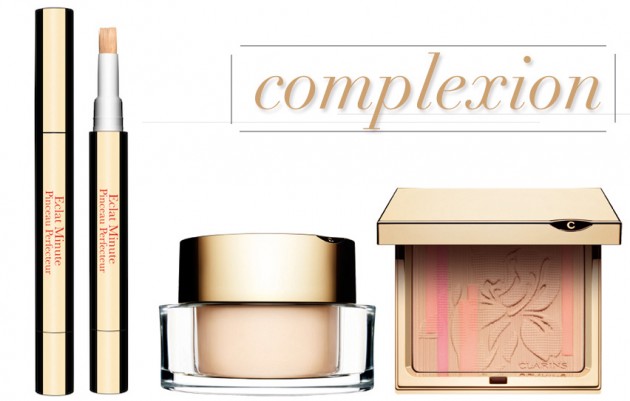 Poudre Multi-Eclat Mineral Loose Powder – new product
With its silky, featherlight feel, Poudre Multi-Eclat veils the skin in softness, enhancing the beauty of the face and décolleté. The translucent texture of this mineral powder even, smoothes and matifies the complexion in one step.
Face & Blush Powder in Palette Eclat – limited edition
Instant Light Brush-On Perfector – permanent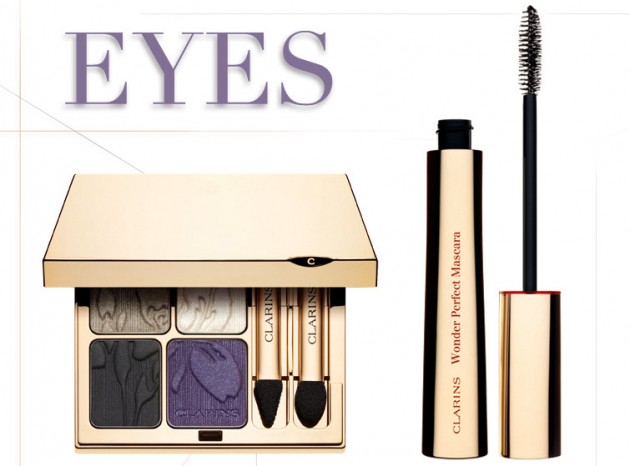 Wonder Perfect Mascara – permanent
Eye Quartet Mineral Palette in Iris Blossom – limited edition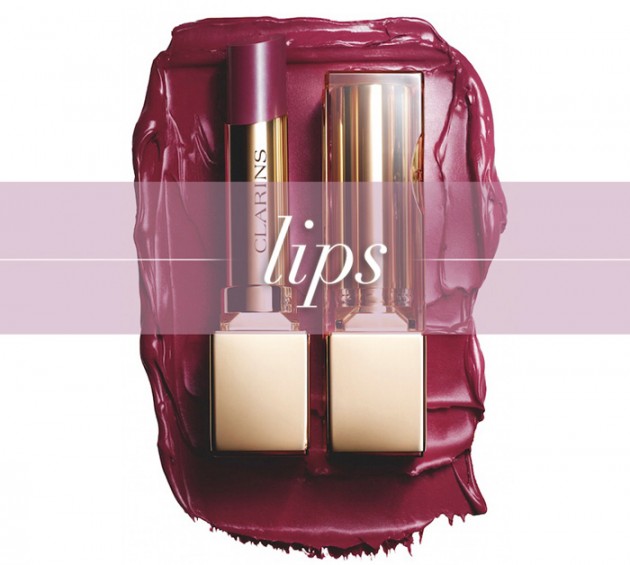 Joli Rouge Brilliant Perfect Shine Sheer Lipstick in 17 Watermelon and 18 Sweet Plum – new shades
Gloss Prodige in 09 Water Lily and 10 Vibrant Rose – new shade & limited edition, respectively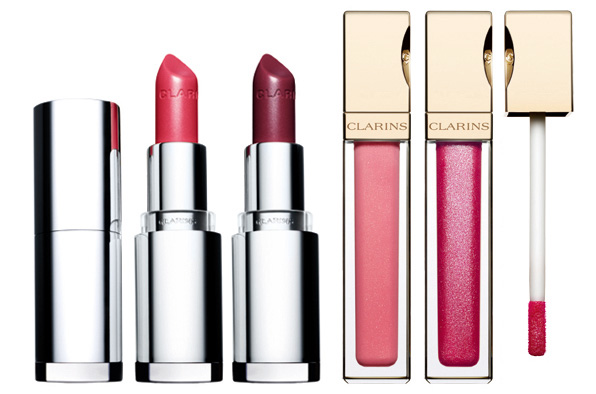 Rouge Eclat Lipstick – new product
Satin Finish Age-Defying Lipstick: The highly nourishing cream texture glides onto the lips. It's so smooth and fine, you won't notice you're wearing lipstick… but you will notice the subtle fragrance of red fruits with notes of blackcurrant and liquorice, the signature scent of all Clarins lipsticks!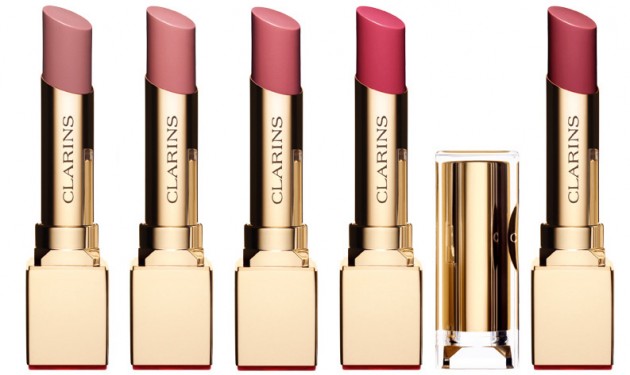 01 Nude Rose, 02 Sweet Rose, 03 Petal Pink, 04 Tropical Pink, 05 Pink Berry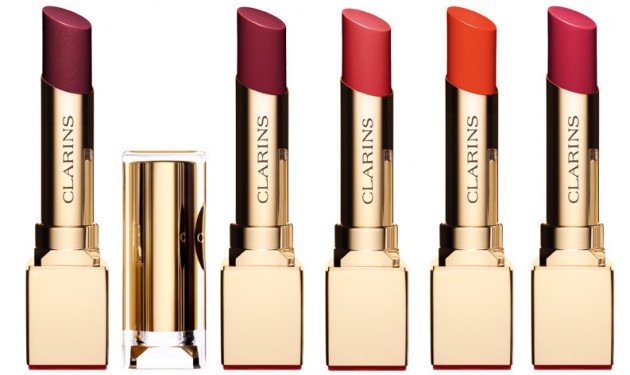 06 True Aubergine, 07 Red Wine, 08 Coral Pink, 09 Juicy Clementine, 10 Pink Fuchsia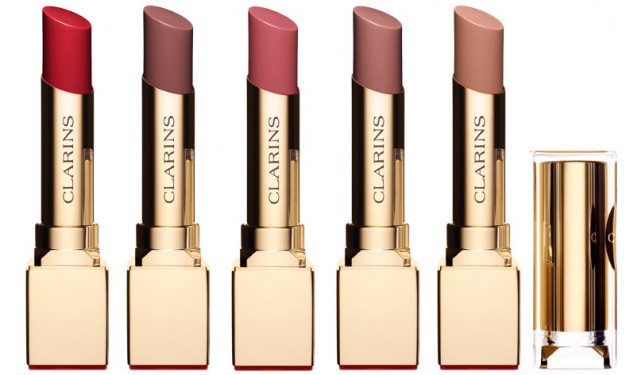 11 Passion Red, 12 Hot Chocolate, 13 Woodrose, 14 Chocolate Rose, 15 Nude Caramel
Availability 
Find it now: on counters now & online at Nordstrom.
A few last images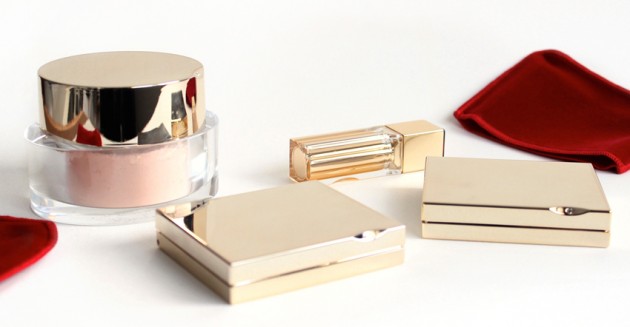 Clarins Rouge Eclat Spring 2013 collection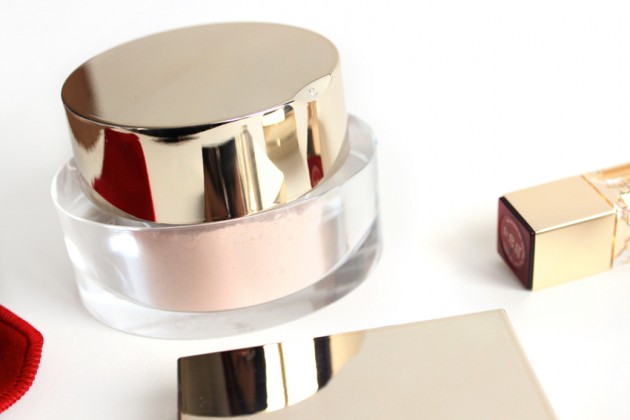 Clarins Poudre Multi-Eclat Mineral Loose Powder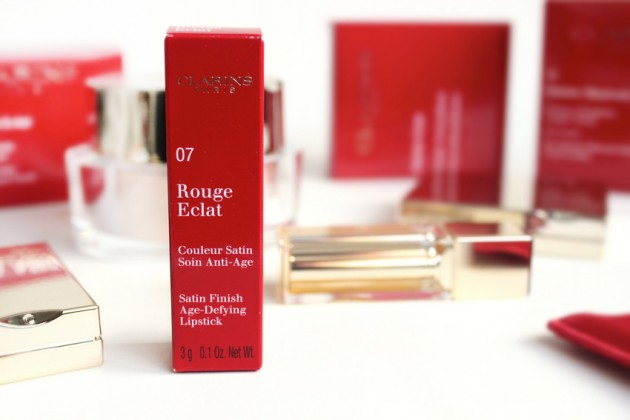 Clarins Rouge Eclat Lipstick & collection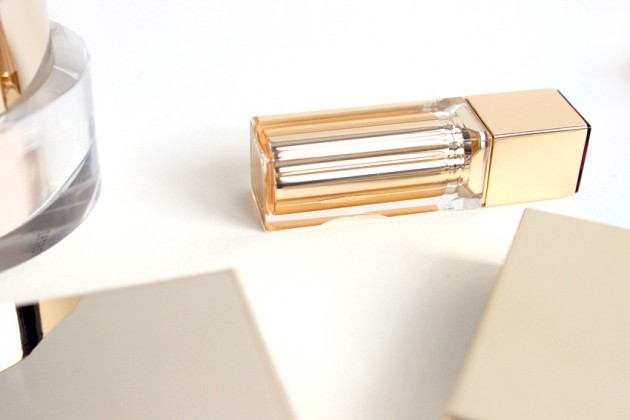 Clarins Rouge Eclat Lipstick packaging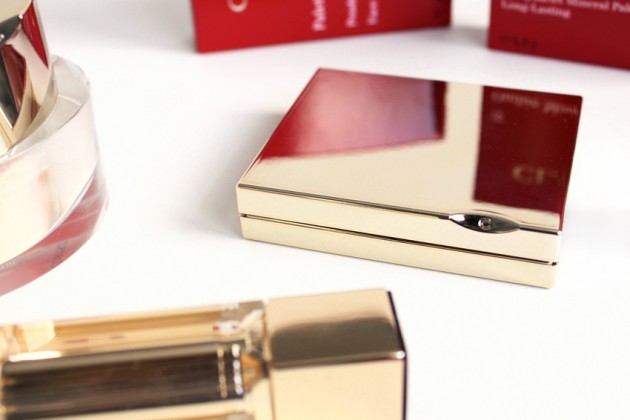 Clarins Rouge Eclat Face & Blush Powder and Eye Quartet packaging