So, I've been seeing this guy who thinks–actually thinks, not a word of a lie–that Adele and Ellie Goulding are the same person, with like, different hair or under a different record label or something. I don't even know.
The only explanation I can give you is that ridiculous music hipsters hate Billboard artists like beauty bloggers hate brands who don't understand copyright law. It's kind of the best thing.

Anyhow. Fun fact of the day, because I'm too feverish and disoriented to start covering Spring until next week (spoiler alert, it's going to be an absolutely amazing season) — Adele showed up at the Globes last week with drugstore polish on her nails.
Shock and horror!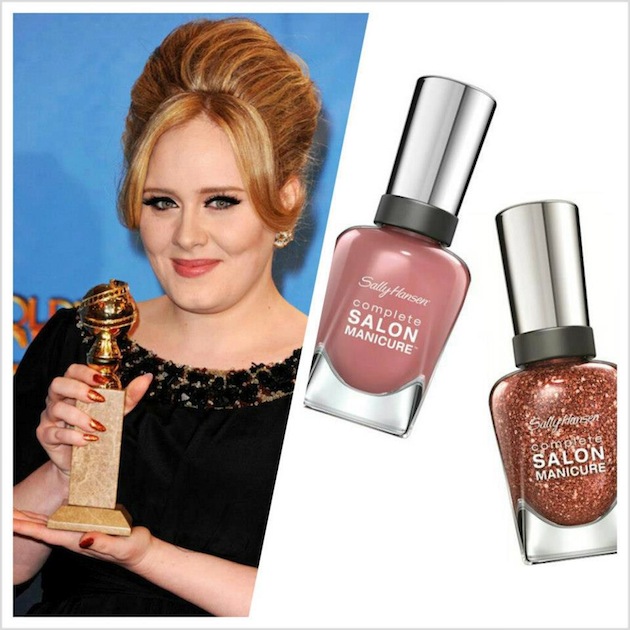 (Image courtesy Coty Canada)
Copy the look at home with a sheer coat of Sally Hansen Complete Salon Manicure in So Much Fawn topped with two coats of Copper Penny.
The Globes winner was wearing an additional topcoat to enhance the colour of Copper Penny, but you'll just have to do without, I'm afraid: it was created exclusively for use at the Globes.
(I am secretly convinced that it was a reinforcing layer of vibranium covered in gold microparticles. Those nails talons are pretty hardcore; reinforced fingertips are totally the new exploding pen.)