Thursday, December 20, 2012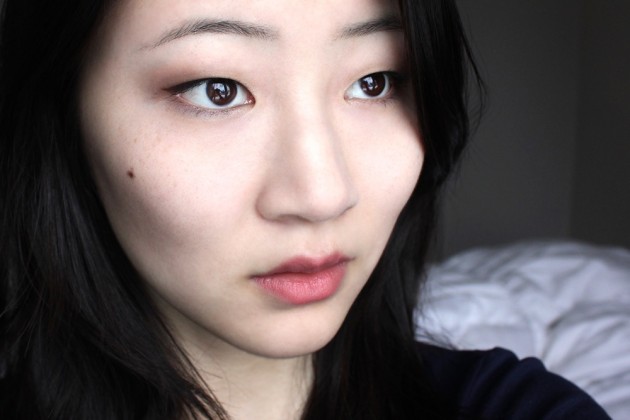 Holiday looks tend to be pretty standard–opaque red lips, black winged liner, probably some shimmer,–but here's something you might not have tried before.
With soft burgundy winged liner and a warm/neutral smokey eye, it's a little less LOOK MOM, CHRISTMAS! and a little more this-non-denominational-holiday-party-is-too-hipster-for-you.
Then again, that's not necessarily a good thing. Either way; I hope you're having a wonderful holiday season so far, whether that means massive extended-family-and-friends celebrations or just a few wonderful days without work! (Or neither, but hopefully it will still involve cookies.)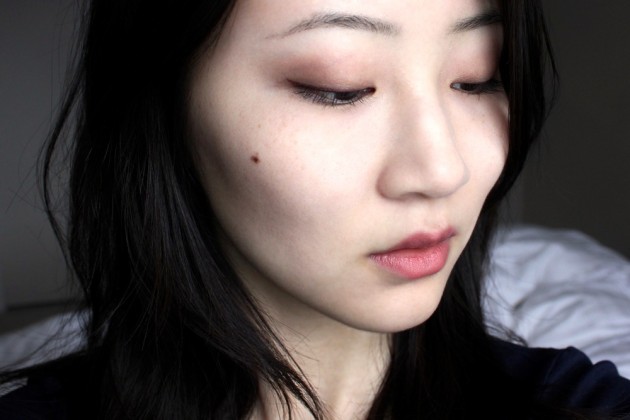 A step-by-step tutorial to get the burgundy winged liner (with eyeshadow!) 
Conceal and prime, then use an all over eye or blending brush to create a sheer, warm-neutral smokey eye. (This is the Clarins Odyssey palette that reviewed on theNotice last week — it's a great pick for a palette that "feels" warm without actually being too warm.)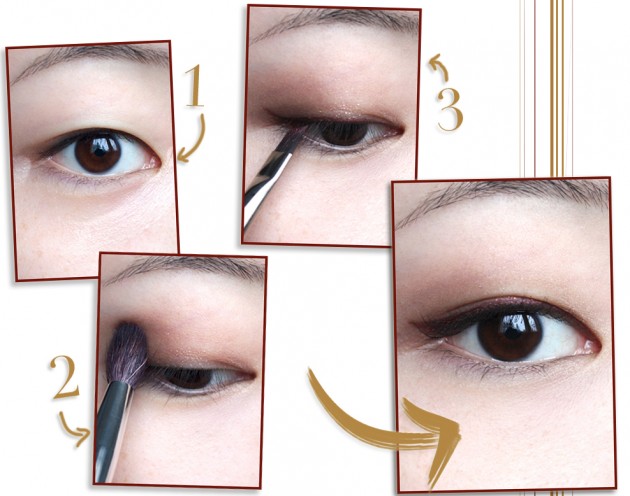 Add a bit of shimmer to the middle of the lid to keep it from looking too drab (I love Clarins quads for this), and finish by taking a burgundy or wine-coloured eyeshadow along the upper lashline & into a wing. For an eyeliner flick with a bit more intensity and better wear, use a stiff angled eyeliner brush moistened with a bit of water or setting spray to apply the line.
From there, just polish up the look with defined brows and plenty of mascara!