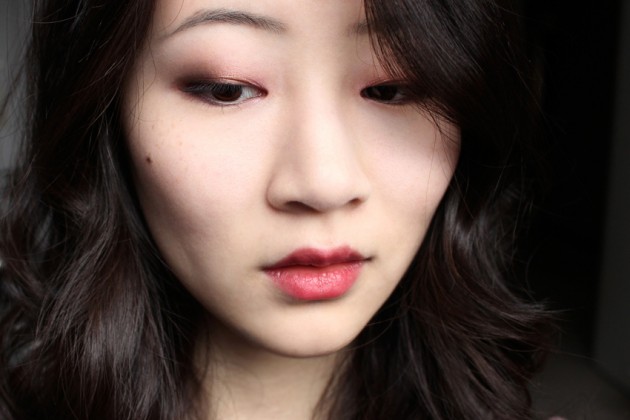 Somewhere in the cross-cultural translation between "holiday kitsch" and "makeup," the reds and greens of the Holiday season ended up being translated into… well, plums and peaches, in the case of the Karl Lagerfeld for shu uemura Prestigious Bordeaux palette. 
Between moody-but-colourful smokey eyes and a bright, plush lip, though, the Prestigious Bordeaux palette still manages to carry off the Holiday vibe. Paired with defined brows, heavy lashes, and a seriously sculpted cheek, I think this look would still fit in well at a quiet winter soirée or after-hours office party — it easily creates a festive look, but one that's a little less glaringly Christmas.
Read the full tutorial here on She Said Beauty, & don't miss this Prestigious Bordeaux review on theNotice!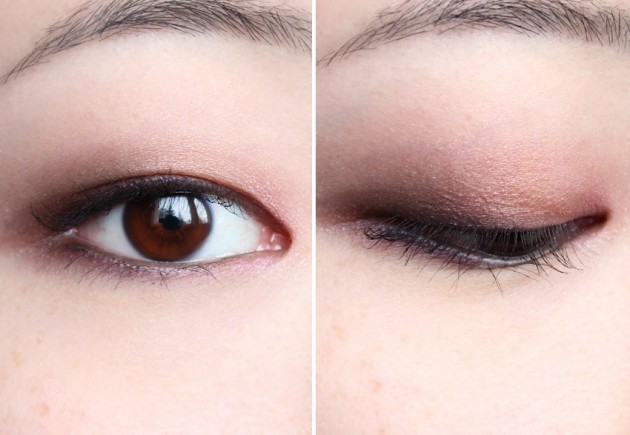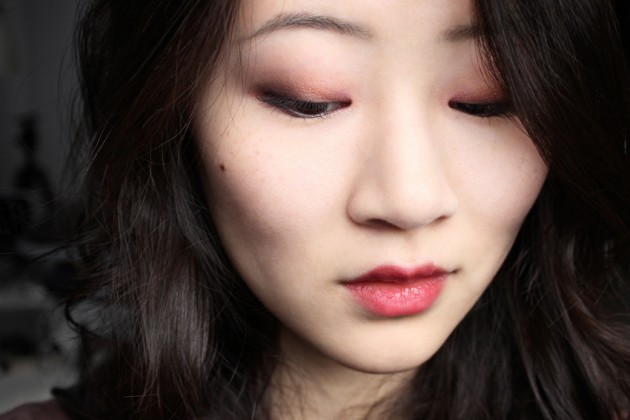 Products used
EYES: NARS Pro-Prime Smudge Proof Eyeshadow Base, Karl for Shu Prestigious Bordeaux Palette, MAC Eye Shadow in Blanc Type, Annabelle Smoothie Jumbo Eyeshadow Pencil in Licoriche, Giorgio Armani Eyes to Kill Mascara in Black, Clinique Quickliner for Eyes Intense in Intense Charcoal.
LIPS: Shu Uemura Rouge Unlimited Lipstick in Luxe Burgundy.
CHEEKS: Clarins Blush Prodige in Miami Pink, Smashbox Matte Eye Shadow in Smoke.