I've been planning a "daily beauty" column recently, and I thought I'd start it off with this Sephora + Pantone brush set — that is, right up until it got a stealthy half-price markdown. 
While it's good, it just didn't feel like it was $80 worth of awesome, you know? But, at $41 CAD, these white-bristled synthetics are worth a second glance.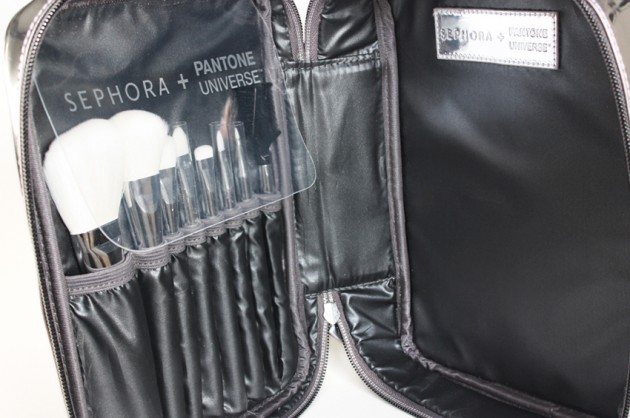 Beauty & the Bag
Housed in a large silver makeup bag, the Luminous Brush Set is made up of eight brushes, all super-soft synthetics. (Well, I mean, not the brow/lash comb, but then, those never are.)
I'm not usually a fan of bags that come as part of a set, but Sephora really knocked it out of the park with their Fall/Winter makeup brush sets' bags, both in their Sephora Collection line and in the Sephora + Pantone Universe one. This one's much larger than most–9 1/2″ tall, 7 1/4″ wide, and 2 1/2″ deep–and while the brushes make this set worthwhile on their own, the bag really takes it that extra step.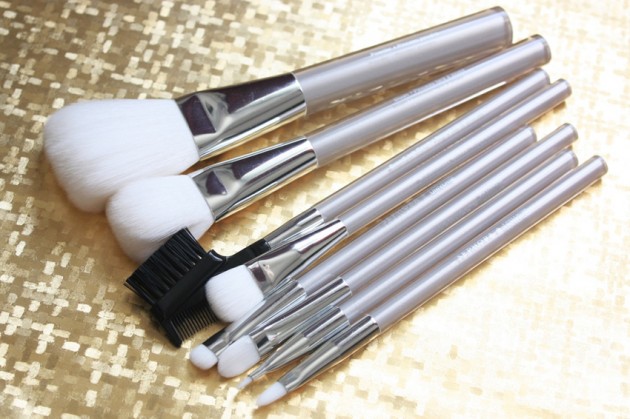 The individual brushes
The Luminous set includes eight brushes, but I'm going to count it as six — no one actually needs as many brow/lash combs as they'll end up with after buying a makeup brush set or two, and the powder brush in this set is okay, but pretty sub-par compared to everything else. (Cheap powder brushes are just so floppy, you know?)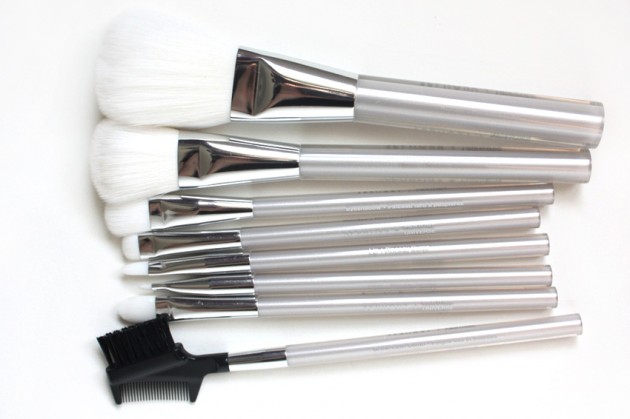 I liked the liner & concealer brushes, in particular — the concealer brush is just the right mix of soft & firm, making it easy to blend cream products seamlessly around the eyes and nose. The liner brush is really good, too: tiny and flat, it pairs well with gel liner for a sharp, easy-to-control line.
Another honourable mention is the unexpectedly soft smudge brush. These tend to be stiff, which really irritates my eyes, but this one was a great shape for getting blending around the lashline (or applying along it, for smaller eyes) — without feeling like a porous wooden stick.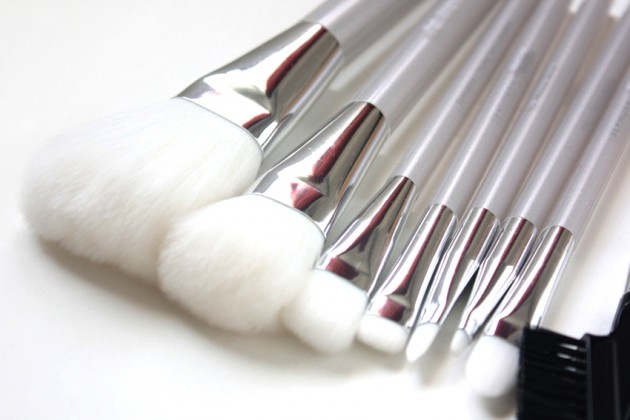 The finishing touches
All of these brushes are labelled on the handle (both in English and French, though I'm not sure if that's the same in the US), making them perfect for the beauty beginner. It's just a little thing, and I'm not terribly strict with my use-what-where rules, but it's a nice touch!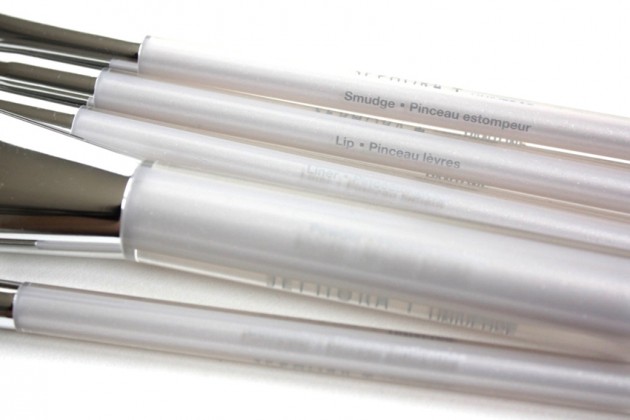 The verdict?
I'd really hesitate to recommend this at its original price, but at $34 US / $41 CAD (seriously!) this set's an absolutely brilliant deal. While not top-grade brushes, they're all very good, and the types & shapes have all been picked out quite well. Plus, the bag is a great find — a little flashy, but the size & easy-to-clean surfaces mean I'll definitely be keeping it around.
With a markdown this good, I'm not sure if it'll still be around by Christmas, so pick up a set (or two) now — it would make the perfect gift for someone just getting into makeup, and at that price, I'd recommend it as a soft, synthetic brush set for yourself, too.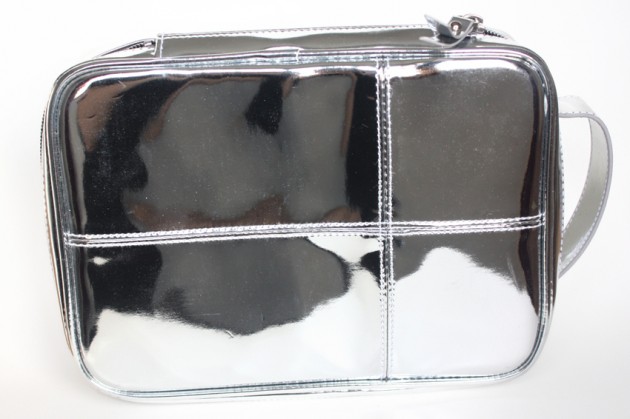 SEPHORA + PANTONE UNIVERSE Luminous Brush Set (Alchemy of Color collection) – bag