Just a quick heads-up that Sephora's annual 20% off sale is now live, but with a few alterations from previous years! From now until the 12th, [ETA: American] VIBs will be able to use the code CELEBRATE for their online discount. To get the same deal in-store, you'll need to bring in a hard copy of the event — there should be an email in your inbox for it, or you should have received a card recently in the mail.
(Ah, snail mail. How I love thee.)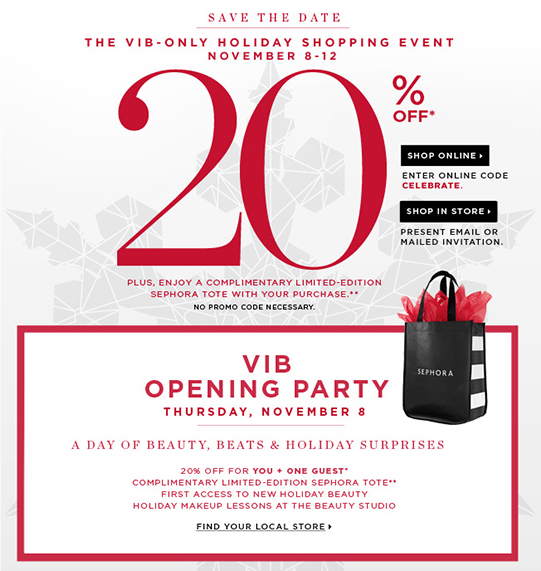 But what about the BIs?
If you missed out on the F&F sale this year (which was a literal friends-and-family-only event), Beauty Insiders can still take part in the holiday festivities — and if you're not spending a lot, it might just be a better deal! With any order over $25, use the code ITKIT for a free nine-piece sample kit, of your choice.
(The selections are pretty cool, but the quantities are limited. Stop reading theNotice and get over there now!)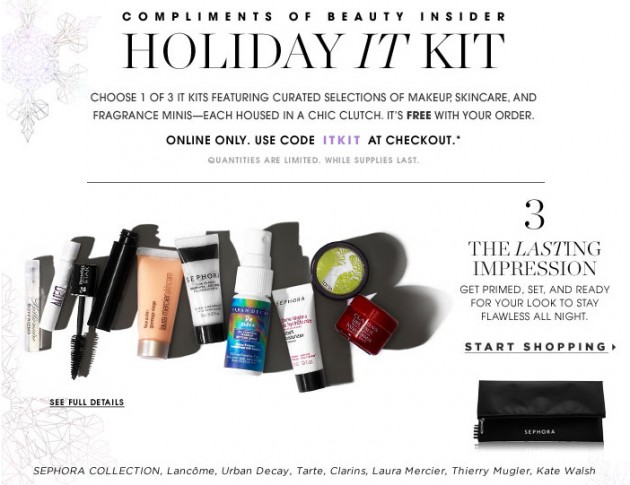 Happy shopping! Hope you're all safe & warm indoors this week.