Okay, so I know we usually start off this shindig with a a box of assorted products, but how great is this Kate Spade pouch? C'mon, you can't not love this.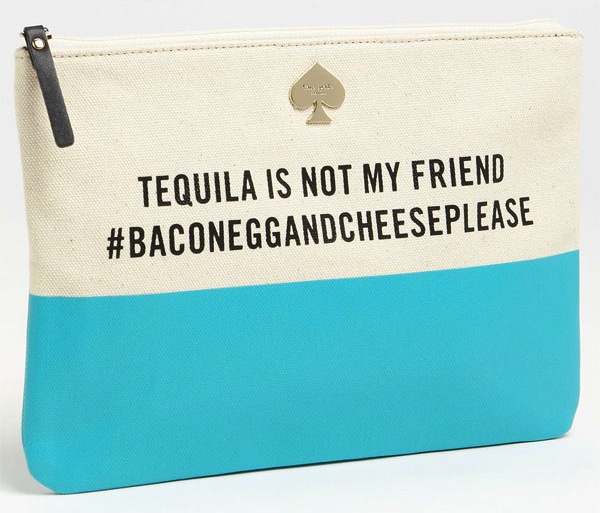 Let's get on with the show
Holiday (and Autumn/Winter, for that matter) collections need no real introduction, so without further adieu:

A surprising(ly awesome) markdown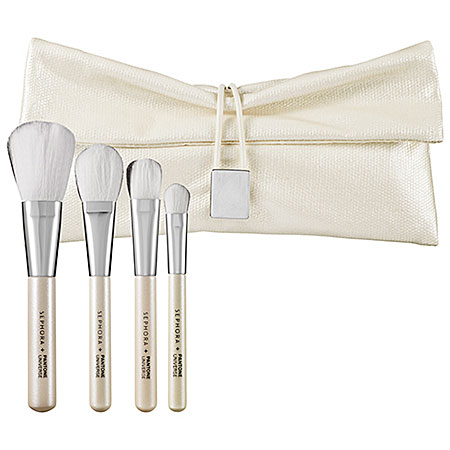 You know that Sephora + Pantone Universe brush set I was besotted with all last month? For whatever reason, it's magically been marked down to $25 on the Canadian Sephora site, which I can very much get behind.
At half price, I very much recommend the set — heck, I'd pay that much just for the blush brush! (I'm super into the blush brush, okay? Don't mock; it's fantastic for a sharp, clean contour.)
Choose Your Black
Whether you're a kohl, long-wear, gel, or cake eyeliner kind of gal, Bobbi has a black for you. (The collection technically includes an eyeliner brush as well, but as a black liner fiend–seriously; I have more black eyeliners than I have lip balms, and that's saying something–it somehow seemed much less important when I was putting this post together.)