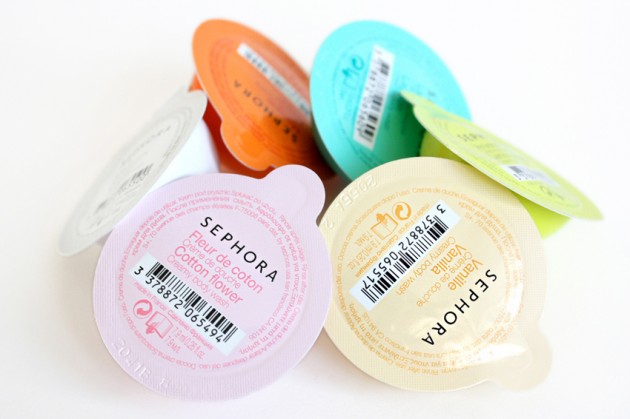 One of the coolest new products in travel beauty are the Sephora Collection Creamy Body Wash Caps — little single-serving shower gels. They're quite novel, and perfect for things like weekend trips: a few caps will fit easily into your carry-on without breaking the 100 mL limit.
You don't have to leave the city to have an excuse to try out the caps, though! Sephora has put them out in 14 different scents, from Blueberry, to Green Tea, to Lemon Verbena or Chocolate. There's actually more scents available in the caps than in the full-size Creamy Body Wash, but they're a great way to try out the full-size versions without the 140 ml commitment, too.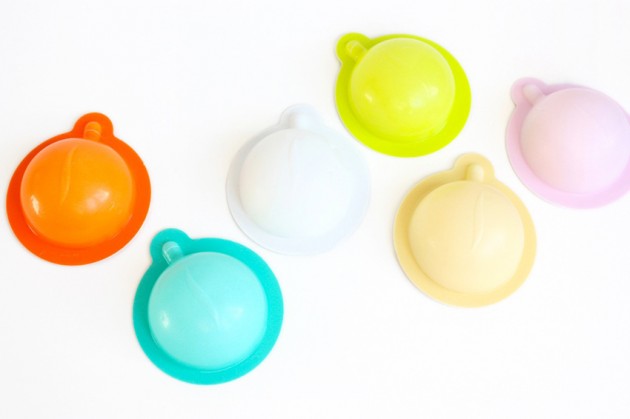 Better still is that they're perfectly scent-sealed — meaning you can throw a handful (of different scents, even) into your luggage without having to worry that everything else is going to end up smelling like some sort of chocolatey-floral tropical-fruit-punch monster.
I had first mentioned these on theNotice here, when I went over some of the products available at Sephora France. It's great to see that they've finally landed in North America, though their Cube Effervescents (fizzing bath cubes) have yet to show up in stores!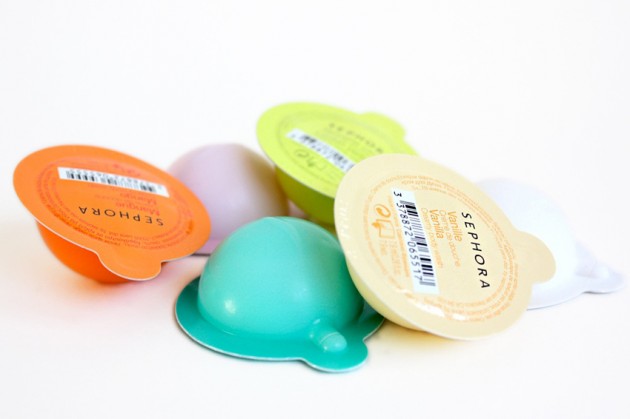 The verdict?
Okay, so these clearly aren't suited for daily use — but I think they're a bit brilliant, really. At just $1 each, they're perfect for trying out a new scent, throwing into your luggage, or adding to a goodie bag.
I go scent-free in the shower almost all of the time, but sometimes it's nice to mix things up with a bit of fragrance, you know? I'd never go through an entire bottle of scented body wash (I've tried; it never works) so these are perfect for those rare times when I want something with a tasty, lingering scent.
(I'm not kidding about the tasty: that really is the best way to describe some of these!)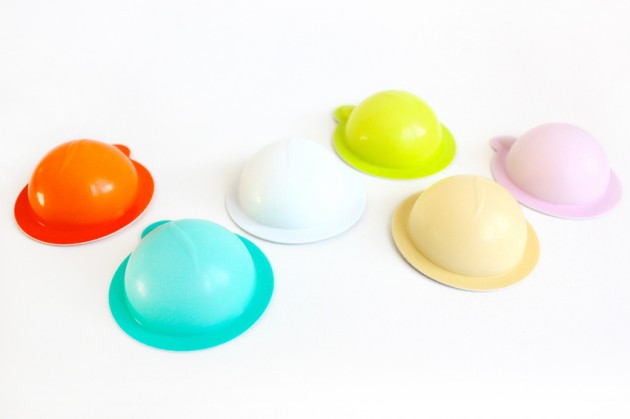 The ingredients
Water, Sodium Laureth Sulfate, Glycerin, Cocamidopropyl Betaine, Decyl Glucoside, Sodium Chloride, Fragrance, Coco-Glucoside, Glyceryl Oleate, Styrene/Acrylates Copolymer, Citric Acid, Sodium Benzoate, Polyquaternium-7, Potassium Sorbate, Sodium Lauryl Sulfate, Sodium Hydroxide, Vaccinium Myrtillus Fruit Extract, PEG-40 Castor Oil, CI 14700 (Red 4), PEG-150 Pentaerythrityl Tetrastearate, Hydrogenated Palm Glycerides Citrate, Tocopherol, PEG-6 Caprylic/Capric Glycerides, CI 42090 ( Blue 1).

Ingredients vary per scent; check the Sephora site here for an exact list!