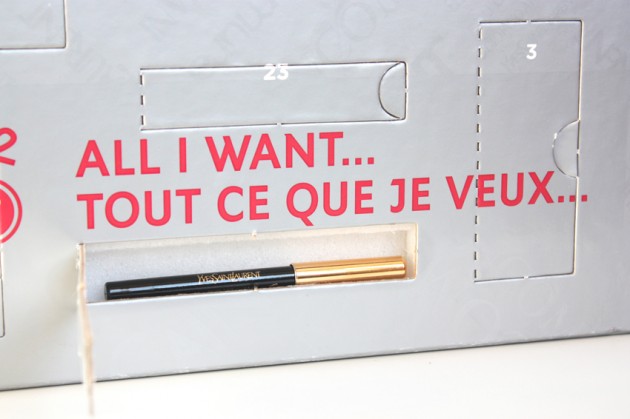 Growing up, advent calendars were a sometimes-thing — we wouldn't remember to pick one up most years, and when even when we would, my sister and I would forget about them for days on end. We shared a lot of things, and advent calendars were no exception: she'd get one day, I'd get the next.
The thing about cheap, grocery-store chocolate, though, is it's not terribly exciting. Opening up the advent days was always fun, but we'd do four or five windows at a time — not because we were sneaking ahead, but because we were constantly falling behind!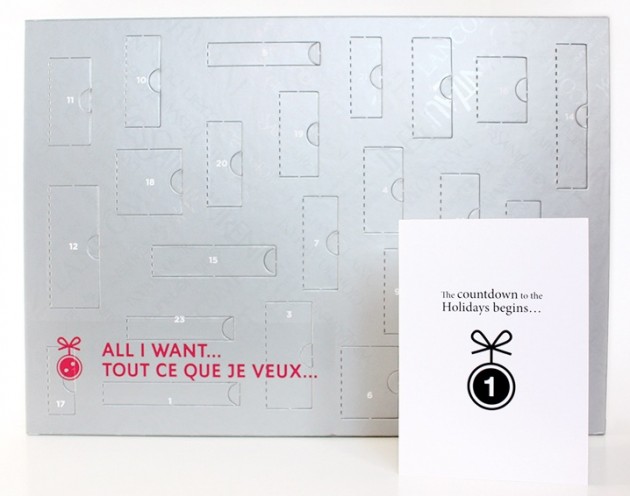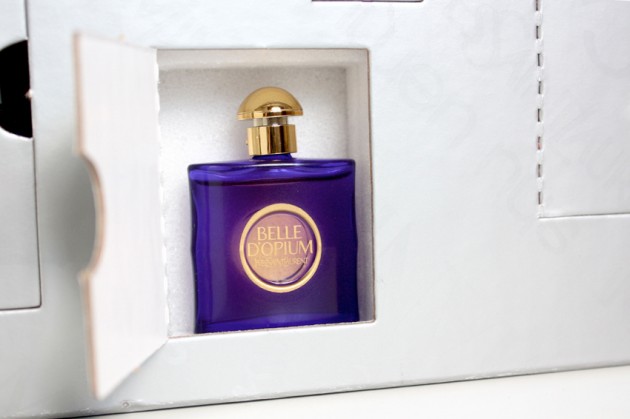 "All I want for Christmas," indeed!
This year, though, Loose Button is bringing advents into a new age. Not unlike last year's Selfridges' All I Want This Christmas calendar that we were all so excited about, the L'Oreal Luxe Advent Calendar includes twenty-four beauty treats in day-by-day doors.
Containing samples & deluxe samples from YSL, Giorgio Armani, shu uemura, & Lancôme, it's kind of a beauty addict's dream. I was very happy to see specially-packaged mini-sized bottles of a lot of the products, rather than just sample tubes — it adds an extra bit of Holiday luxury to the advent calendar, you know?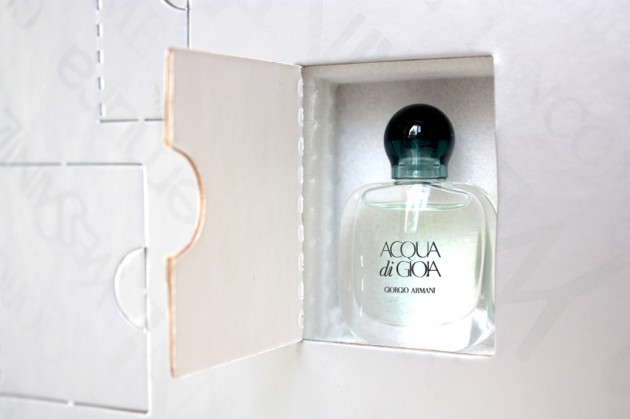 The products
I don't want to spoil you for the products in the box if you want the anticipation (I know I wouldn't want to be spoiled for it!), so the full product listing & product photos are behind the cut. The samples really are good, though — adorably tiny perfume bottles, GWP mascaras, serums that come packaged in bottles complete with functional dropper-bottle tops.
Makeup 
Giorgio Armani Eyes To Kill Mascara
Lancôme Hypnôse Doll Lashes Mascara
Lancôme L'Absolu Rouge Lipstick
Yves Saint Laurent Dessin du Regard Waterproof Eye Pencil
Yves Saint Laurent Mascara Volume Effet Faux Cils Shocking
Yves Saint Laurent Rouge Pur Couture Lipstick
shu uemura Gloss Unlimited
Skincare
Giorgio Armani Fluid Master Primer
Giorgio Armani Multi-Corrective Rejuvanating Regenessence Cream
Giorgio Armani Youth Regenerator Regenessence Serum
Lancôme Bi-Facil Eye Makeup Remover
Lancôme Généfique Youth Activating Concentrate
Lancôme Visionnaire Advanced Skin Corrector
shu uemura Fresh Pore Cleansing Oil
shu uemuraPhyto-Black Lift Concentrate
shu uemura Phyto-Black Lift Radiance Boosting Lotion
Yves Saint Laurent Forever Youth Liberator Eye Serum
Yves Saint Laurent Forever Youth Liberator Serum
Fragrance
Armani Privé Eau de Jade Eau de Toilette
Giorgio Armani Acqua di Gioia Eau de Parfum
Giorgio Armani Attitude Eau de Toilette
Lancôme Trésor Eau de Parfum
Yves Saint Laurent Belle D'Opium Eau de Parfum
Yves Saint Laurent Opium Eau de Toilette Spray
(Images behind the cut, at the bottom of the post.)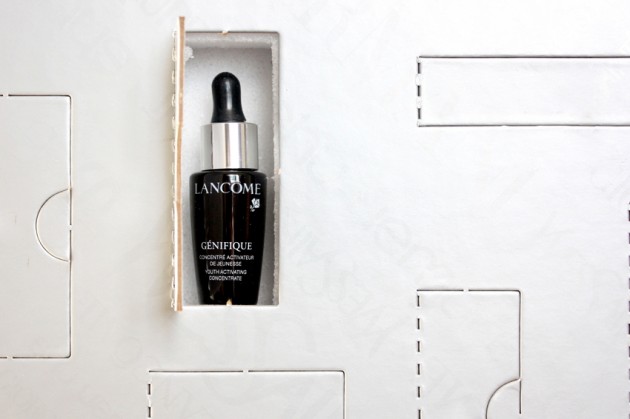 Availability & cost
The L'Oreal Luxe Advent Calendar comes out next Monday (October 15th), exclusively to Loose Button. At $109 (minus a $10 gift card for a full-sized version of any of these products through Loose Button), it's pricey — but while it doesn't work out well from a cost-per-oz perspective, I actually think it's well worth the price. 
The verdict?
I wouldn't pay $99 for just a bag of samples, but accounting for the miniature-sized packaging, the novelty of the calendar, and the incredible joy that tiny surprises bring to the table… I really would actually recommend this one. You just can't replicate the thrill of an advent calendar, and having one that's available not just to your doorstep, but also to Canada? That's pretty brilliant, if you ask me.
Gift it to your best (girly) friend to show 'em you really care. And by "your best friend," I totally mean "yourself."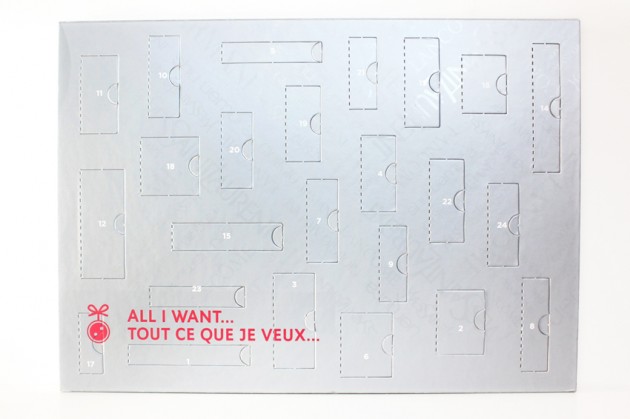 If you don't want to see inside the Loose Button/Luxe Box L'Oreal Luxe Advent Calendar, stop reading here!!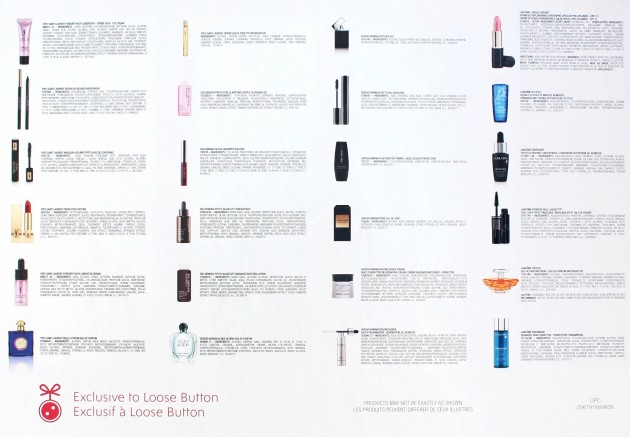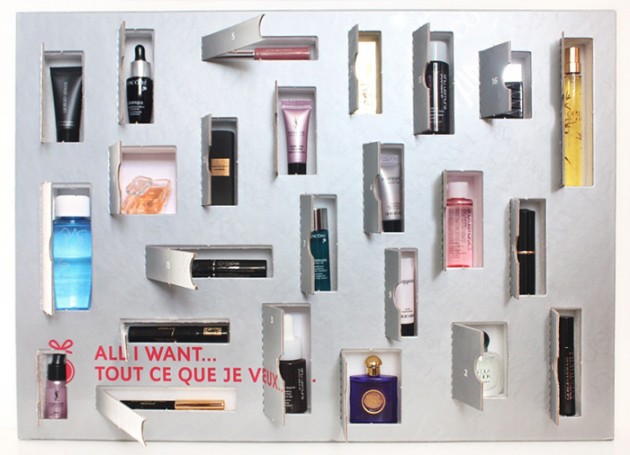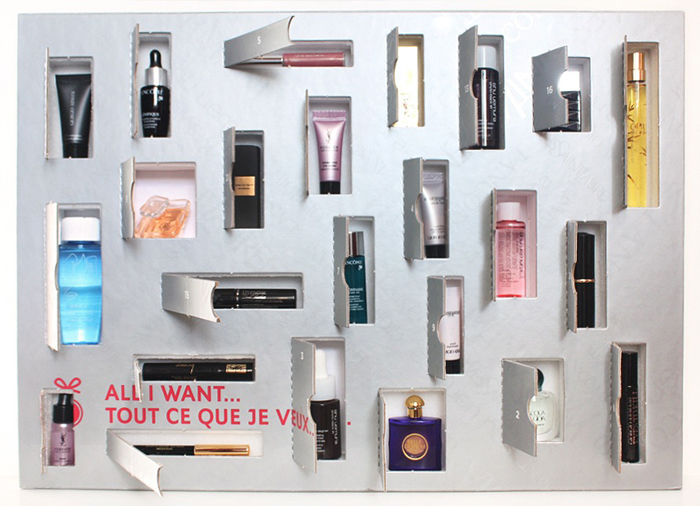 See inside…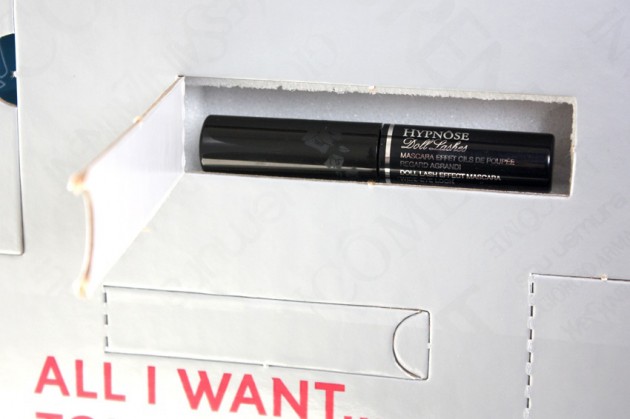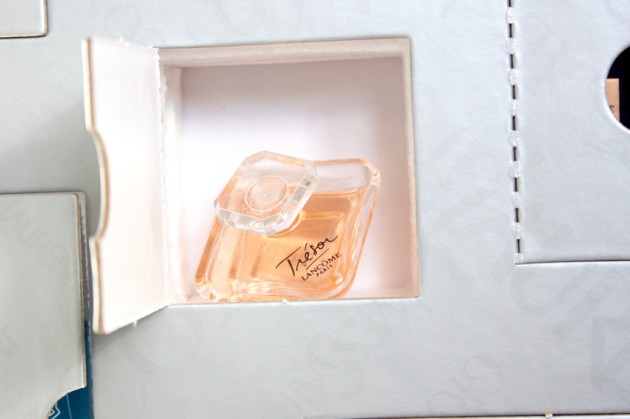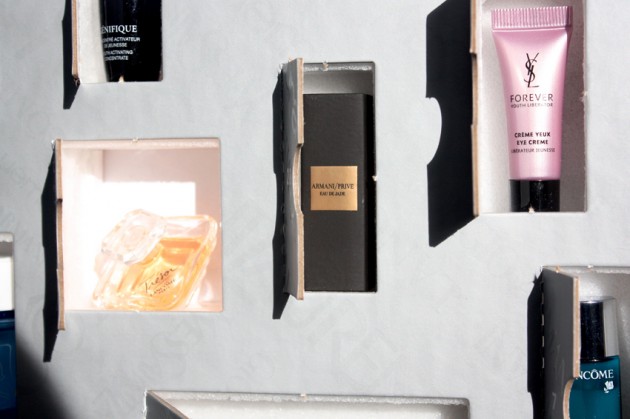 The products