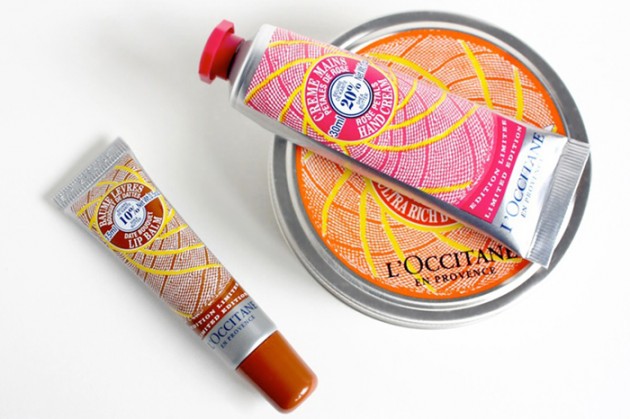 The collection: L'Occitane Shea Butter Fortune Flowers (LE) Collection
     ↳ The products: Shea Butter Lip Balm, Hand Cream, and Body Cream in…
          The scents: Date Bouquet, Rose Petals, and Mango Flower.
The Shea Butter Fortune Flowers collection draws inspiration from the West African ancestral traditions of basket weaving (for the packaging) and storytelling (for the scents,) focusing on the three African fortune flowers — rose, date, and mango.
While I'm actually not a huge fan of many L'Occitane fragrances, I think the scents in this collection are gorgeous: fresh, soft, and well-blended. The Mango Flower fragrance is particularly edible, and Rose Petals is stunning; delicate and soft without any being cloying or dusty in the least.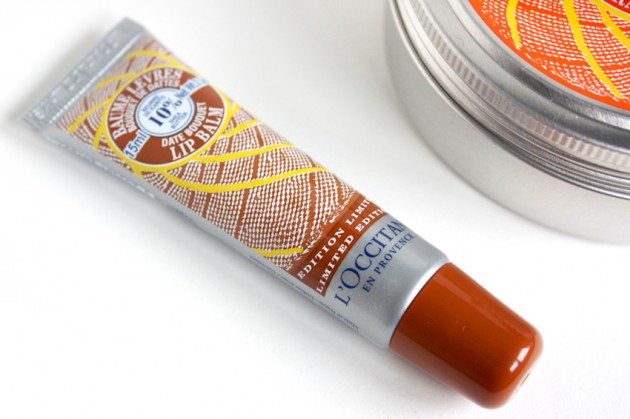 Shea Butter Lipbalm in Date Bouquet, $18.00 
100% natural, 55% organic, and 10% fair trade shea butter, this lip balm has a lot going for it, at least from a distance. That said, though, it's actually my least favourite Fortune Flowers product out of the three I've tried, both in scent and formula (though neither was, per se, actually bad.)
Based in vegetable, castor, and sunflower seed oils, as well as the 10% shea base, this lip balm formula just doesn't seem to give enough moisture for my lips. It goes on smoothly and feels lightweight, but it's just not what I'm looking for: too slippery to use under lipsticks but not hydrating enough for a night treatment, I think I'd recommend this only as a bare-lip balm, and then only if you really liked the scent.
The verdict?

It's not a bad product, but at $18 a tube, I'd skip this one. The lip balm gives decent moisture and wears comfortably, but like the Date Bouquet scent, it's just good, you know? Whereas the rest of the collection is actually great.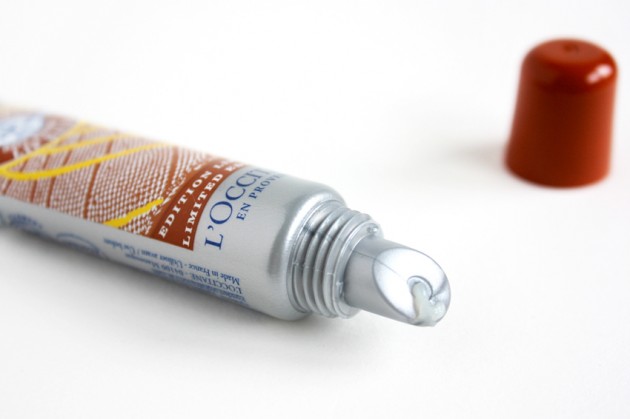 Shea Butter Hand Cream in Rose Petals, $12.00        *Silicone-free! 
L'Occitane's shea-based hand creams are by far their most iconic product, and for good reason. The formula is rich and hydrating, but it absorbs without an oily finish, and you don't have to wait around for it to sink in.
Formulated with 20% fair trade shea butter, the Rose Petals Shea Butter Hand Cream leaves hands feeling soft and moisturized, and I absolutely love the scent — it's light and slightly sweet, hitting just the right balance of both. Less sugary than your typical cherry blossom fragrance (for example), but without the metallic tang of cheap rosewater, it's noticeable but far from overwhelming.
The verdict?

I find most rose scents too cloying, but I can't get enough of this one. Uncharacteristically subtle for the brand, it's the perfect "office drawer moisturizer," a gorgeous midday pick-me-up for dry hands that won't leave your hands greasy (and won't fill up the whole floor with fragrance).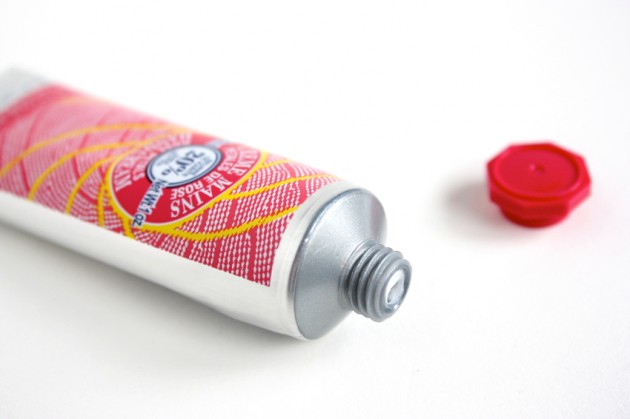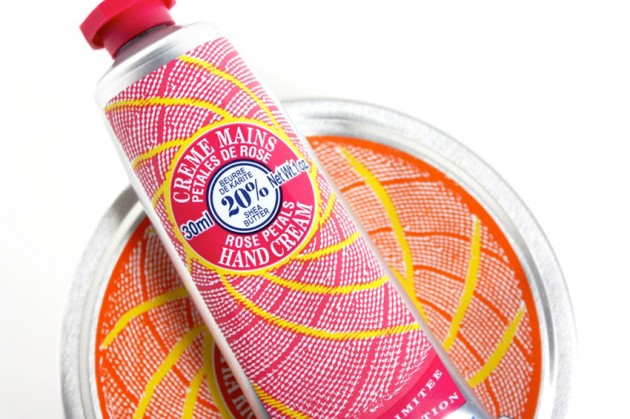 Shea Butter Ultra Rich Body Cream in Mango Flower, $28.00
I tried my Mango Flower Ultra Rich Body Cream weeks before anything else, and I thought it was going to be the hilight of the season collection: it's just that tasty. While I'm smitten with Rose Petals, though, I think this one's going to be the big hit — I could (and will) call it mouthwatering, and it wouldn't be the slightest bit of a lie.
Sweet and punchy, the magic of Mango Flower lies in its believability. It smells like what I'd imagine an actual mango tree to smell like; ripe and juicy but a little green, too. There's a soft powder note in the fragrance, like a not-quite-ripe mango, that gives it a slight sophisticated edge, setting it apart from a drugstore body spray.
The verdict?

The scent's a must-have, but I while I like the body cream, don't love it. The super-hydrating, 25% shea butter formula is a little heavy, and I find the Mango Flower scent too strong to use everywhere — it's a good product, but (and here's something that doesn't happen too often) it's almost too scented, in a way! 

Try the Mango Flower scent in the Shea Butter Hand Cream instead, or use the Ultra Rich Body Cream as a intensive moisturizer for only your really stubborn dry patches.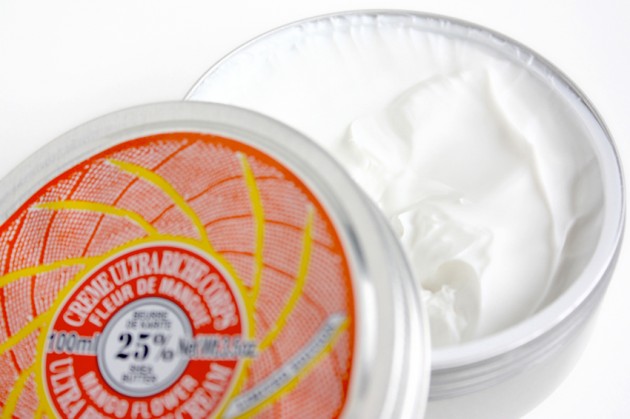 The verdict?
Each product has a mini "verdict" section, but I wanted to throw just a few more words at you before we finish up. While there have definitely been L'Occitane collections in the past that have really intrigued me, this is the first that really makes me go huh, okay, wow.
Gorgeous both in formulation and fragrance, it's the one "fragrance" collection that you absolutely cannot miss this season — I kid you not. Be sure to pick up a few of the hand creams, and don't miss the mouthwatering mango and feather-light rose scents.

A few more Fortune Flower products
All three of these products are available in each of the three scents, but there are a few other products in the collection, too. L'Occitane's Shea Butter Rose Petals Solidarity Soap is just $3, with 100% of the profits going to supporting eye health in Burkina Faso through the L'OCCITANE Foundation, and the Happy Hand Cream Trio includes Shea Butter Hand Creams in each scent.
And, if you fall in love with just one of the fragrances, the Hugs and Kisses Duos come with coordinated hand creams and lip butters — the perfect gift for any of your friends who love beauty, skincare, fragrance, or ethically sourced products.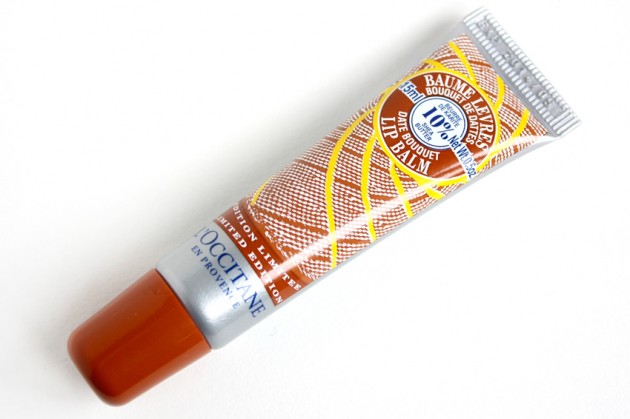 L'Occitane Shea Butter Lip Balm in Date Bouquet

L'Occitane Shea Butter Lip Balm in Date Bouquet – ingredients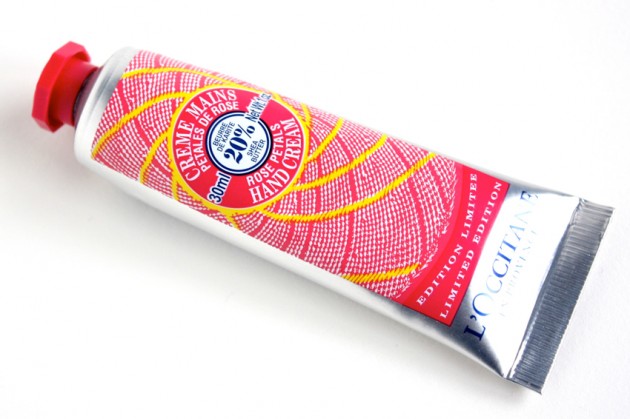 L'Occitane Shea Butter Hand Cream in Rose Petals

L'Occitane Shea Butter Hand Cream in Rose Petals – ingredients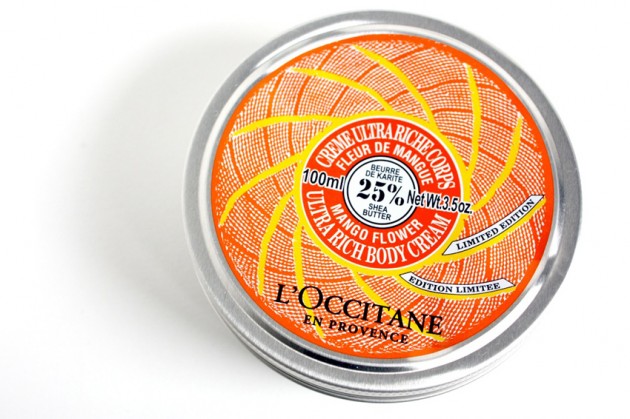 L'Occitane Shea Butter Ultra Rich Body Cream in Mango Flower

L'Occitane Shea Butter Ultra Rich Body Cream in Mango Flower – ingredients