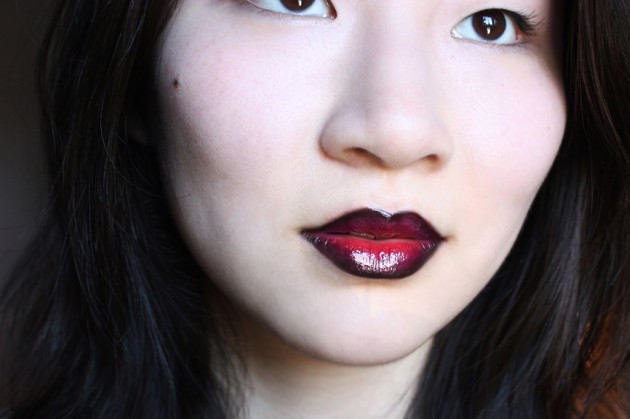 The cool thing about October being a beauty blogger is that you're totally allowed to throw whatever on your face, whenever you want to. Not so much with the wherever, but two out of three's not bad. And then, to top it all off, (because everyone else can technically the whatever-whenever thing,) you get to label it as "work" instead of "whimsy and a lack of impulse-control."
Anyhow. Here's a step-by-step photo tutorial to on gothic statement lips, aka "we already did blue and violet ages ago so let's use red and black and maybe throw some purple in there." Because everything is better with burgundy and violet. Everything.
Read the full tutorial (albeit with less photos and much less nonsensical rambling personality) here on She Said Beauty. 
Start the look with bare lips and contoured, just-flushed cheeks…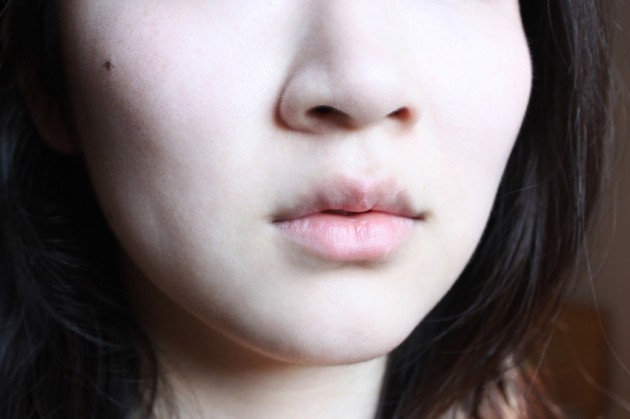 Then give yourself an unsightly pinched mouth with lipliner (and, okay, eyeliner).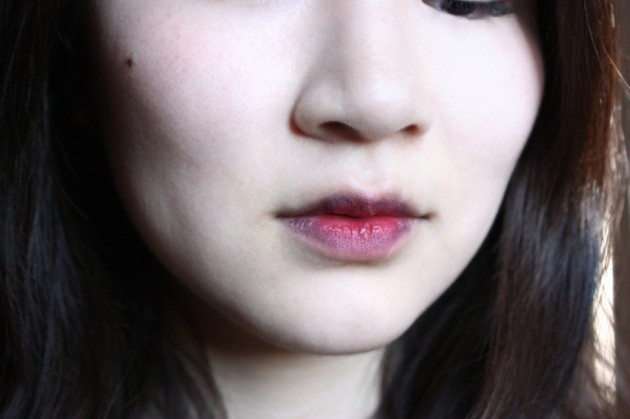 Fill out the shape in colour, blending as you go —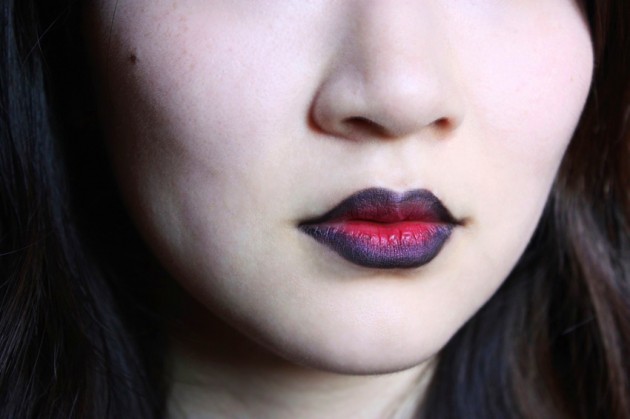 And top with gloss!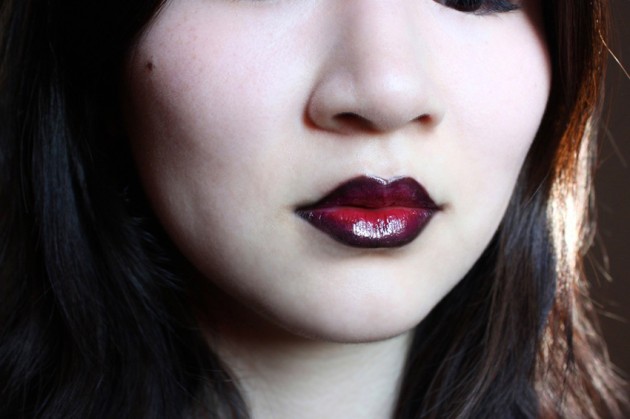 My job is more fun than your job. 
(This would be way funnier if my job took up less hours a week and actually paid, but instead it's like the monster of a class that you've decided was a good idea to audit: all the work, all of the readings, and all of the hours, but with none of the rewards.)
(Okay, some of the rewards, but only the ones that that fall under the category of "intrinsically rewarding." Not the ones that can go on your CV or buy you ice cream.)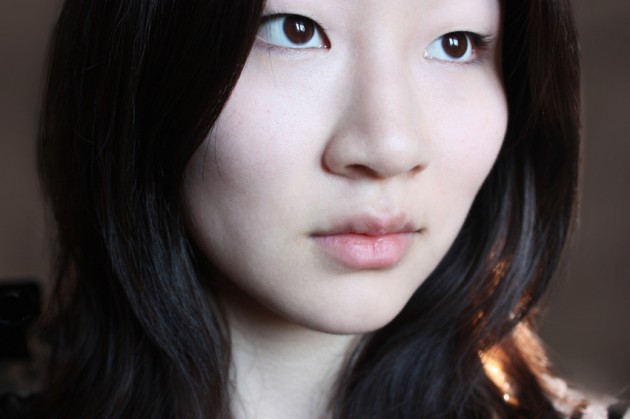 This look is much less fun without the lip.
Products used
EYES: Clarins Eye Quartet Mineral Palette in Graphites, which I swear I'm actually starting to get over, despite evidence to the contrary; MAC Matte2 Eye Shadow in Blanc Type, which I am never going to get over; Annabelle Smoothie Eyeshadow Pencil in Licoriche, which I use every day and yet, somehow, do not have an insane and terrifying love for.
LIPS: Marcelle Waterproof Eyeliner in Mulberry and Midnight Black, Marcelle 2 in 1 Retractable Eyeliner in Amethyst, Paula Dorf Lip Pencil in Tapestry.
PLUS: Whatever mascara and clear lipgloss you have on hand! A sheer gloss would totally work, too, but a really pigmented one — not so much.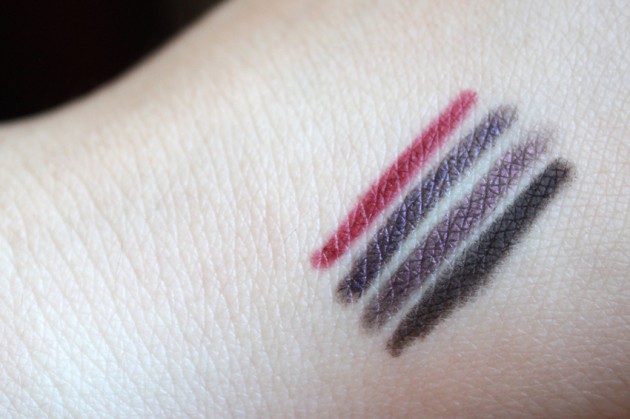 Paula Dorf Tapestry, Marcelle Amethyst, Mulberry, and Midnight Black.