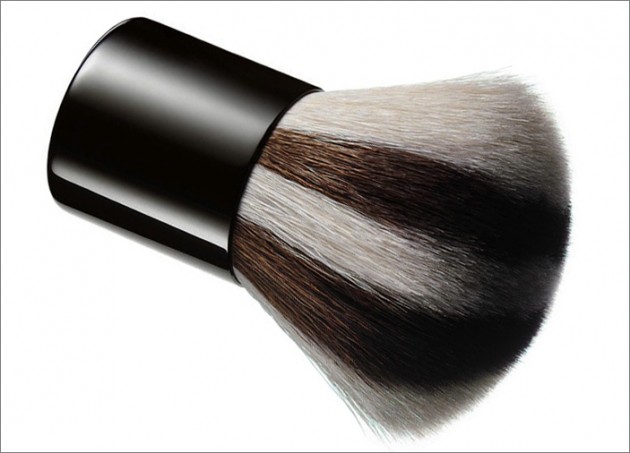 I'm still rather smitten with my Japonesque Safari Chic Bronzer Brush, so it's no surprise that I had a bit of a "haven't we been here before?" moment while browsing the new launches at Nordstrom.com. Chantecaille's upcoming Zebra Kabuki Brush (pre-order it here) follows the same animal-print trend, but at a much higher price point — a cringe-worthy $69.
Made from goat hair and designed to buff or build any and all powder products, I'm sure the Chantecaille brush will be lovely… but that doesn't really change the fact that it's almost $70, you know?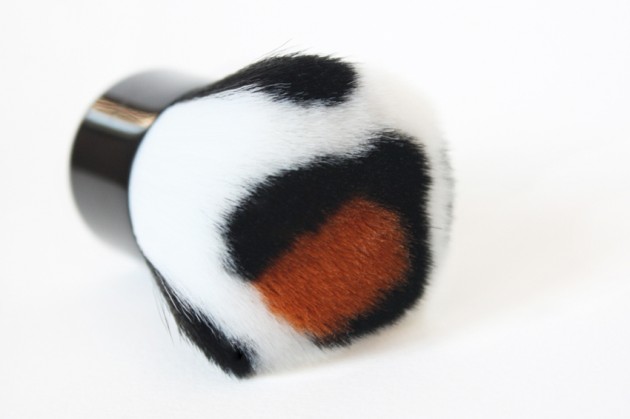 $22 (and cruelty-free!) is a lot easier to swallow, and aesthetically speaking, I actually prefer Japonesque's version — while the Zebra Kabuki could be mistaken for just any old white-and-black striped brush, the Safari Chic brush is definitely animal print.
What kind of animal print, I'm not sure (big cats were never really my forté, by which I mean that I am kind of terrible with all animals, ever), but definitely an animal nonetheless.
And probably not a crocodile or giraffe or something.