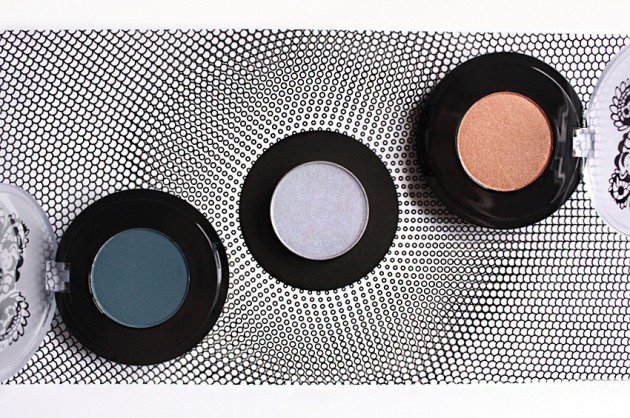 The product: Senna Cosmetics Mod Muse Eye Colour eyeshadows in Adonis, Arabesque, and Fantasy.
Have you ever stumbled your way into a collection where everything–literally, everything–seems like the best thing since sliced bread? Because, man, Senna eyeshadows are the best thing since sliced bread.
And that's coming from a bona fide carb junkie.
The shades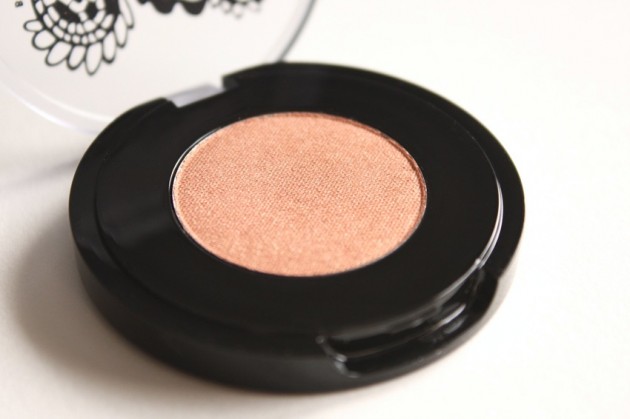 Arabesque is a "sunlit peach" in their Glow formula, and it's a good place to start. While it's not a must-have, I really like it — it's chunky shimmer interspersed through a sheer, glowing peach base, and the unique finish and texture puts it in a fairly small class of eyeshadows. (I used it in this violet-lidded makeup tutorial, just in the inner corner. The almost-flaky texture pairs really interesting with finely-milled shimmers and mattes, particularly in person.)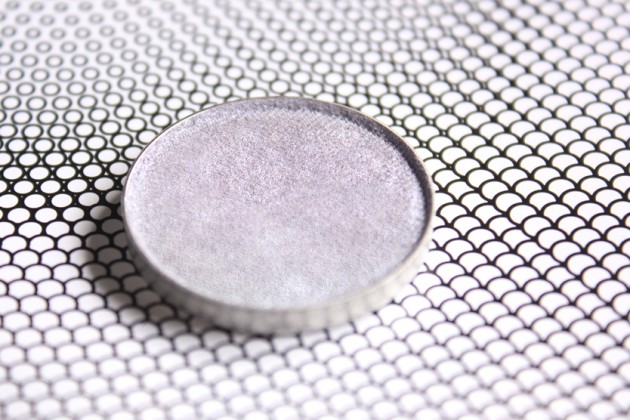 Then we have Fantasy, which, I have to say: definitely my favourite. It's a "reflective blue purple," also in the Glow formula, and it happens to be one that I've been in love with for years — here's a swatch and makeup look featuring it from way in '09.
Fantasy is quite possibly my favourite subtle-pop-of-colour shade ever (even for a violet, and trust me, I have a lot of violet eyeshadow). I'd definitely call it a must-have for fair skintones and lavender (web) lovers, which if you ask me, is really saying something!
(Yes, okay, it is possible that I have more violet eyeshadows than I socks. Don't judge.)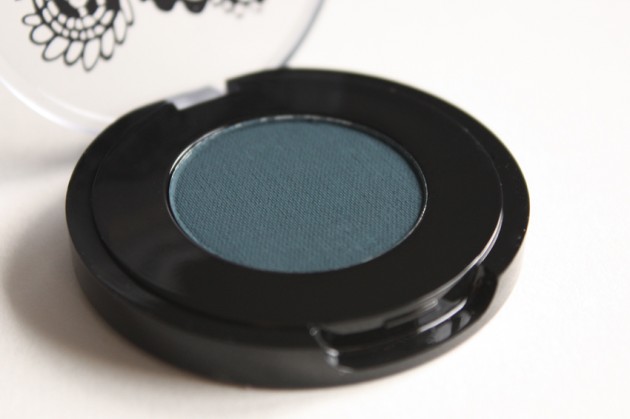 For a lot of people, though, I think Adonis is going to be the attention-grabber of this collection. It's a matte "smokey blue teal," and like all of the brand's matte eyeshadows, it's intensely pigmented and blendable. Senna's mattes sit on the dry end of the spectrum (think NARS or Make Up For Ever mattes, rather than MAC Matte2), and I'm generally quite fond of them.
(For a brighter, truer teal in the same matte formula, try Peacock.)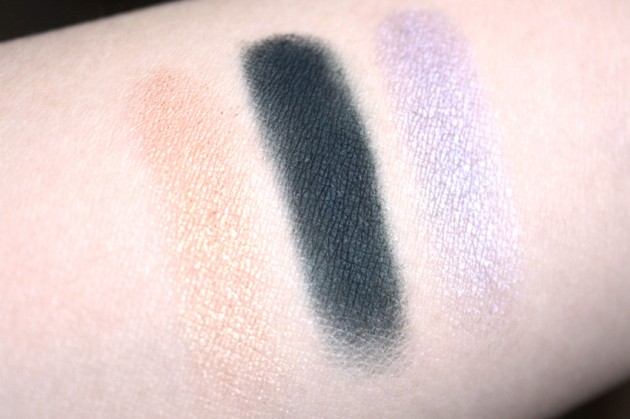 The formula
Senna eyeshadows have always been a favourite of mine, whether they're shimmers, glows, or mattes, and these three are no exception. Like the rest of the line, they're pigmented when they need to be (ahem, Adonis), but they know when to lie low — I mean, can you imagine a full-finish Arabesque, still with the same chunky-glow finish?
(What a trainwreck that would be!)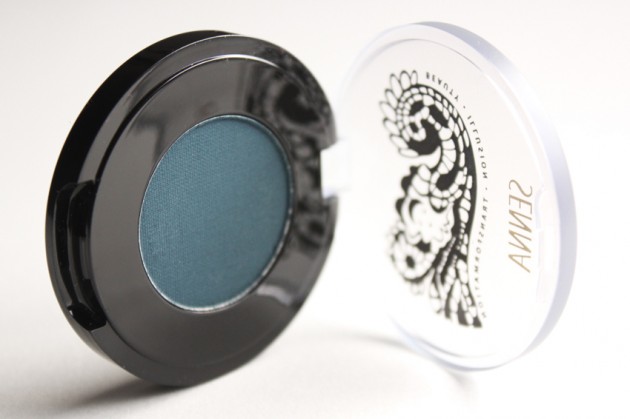 The verdict?
The Senna brand has always been really artistry-focused, and I think that's something seen best in their eyeshadows. No, most people aren't going to have a use for a sultry dark teal, or a sheer, chunky peach, but those who are looking for interesting shades and finishes will be really pleased with these.
Senna eyeshadows are hard to come by in-person outside of an IMATS or the state of California, but they retail for $16.50 each (online here) and come in conveniently-sized 26mm pans.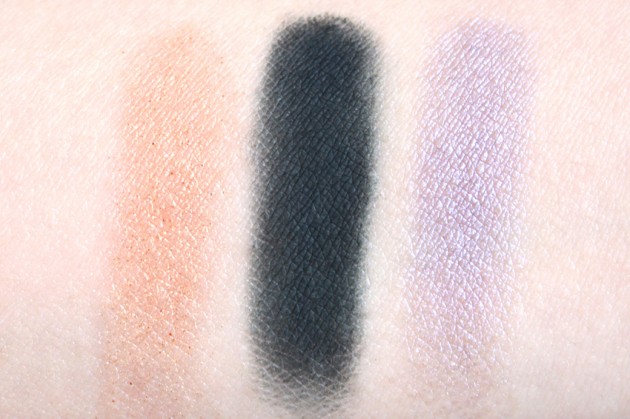 Senna Eye Color swatches: Arabesque, Adonis, Fantasy
—
The ingredients:
Talc, Zinc Stearate, Ethylhexyl Palmitate, Dimethicone, Phenoxyethanol, Caprylyl Glycol, Ethylhexylglycerin, Hexylene Glycol. ± colourants (see the individual product pages on the Senna site.)
Talc, Mica, Zinc Stearate, Nylon-12, Magnesium Silicate, Dimethicone, Zinc Oxide, Boron Nitride, Caprylic/Capric Triglyceride, Methyl Methacrylate Crosspolymer, Silica, Sodium Benzoate, Lauroyl Lysine, Ethylhexyl Palmitate, Phenoxyethanol, Caprylyl Glycol, Ethylhexylglycerin, Hexylene Glycol, Isopentyldiol. ± colourants (see the individual product pages on the Senna site.)
—