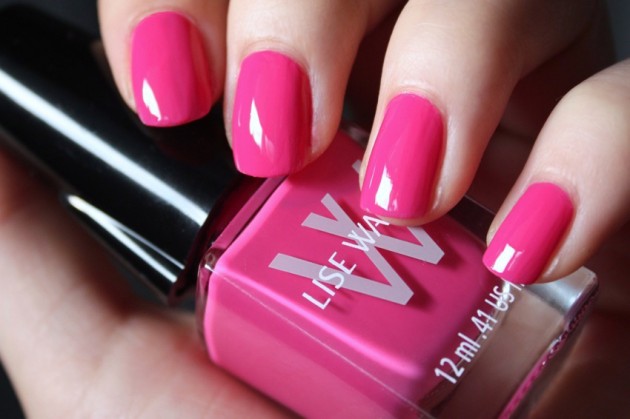 The product: Lise Watier Nail Lacquer in Dragon Fruit
I've been a bit remiss in posting about the Lise Watier Summer Sunset collection, and (with summer ending,) I thought I ought to finish my reviews as quickly as possible. I didn't see the collection the last time I was in a Shopper's, but this polish is still available on the LW site, so you should be able to get your hands on it with relative ease.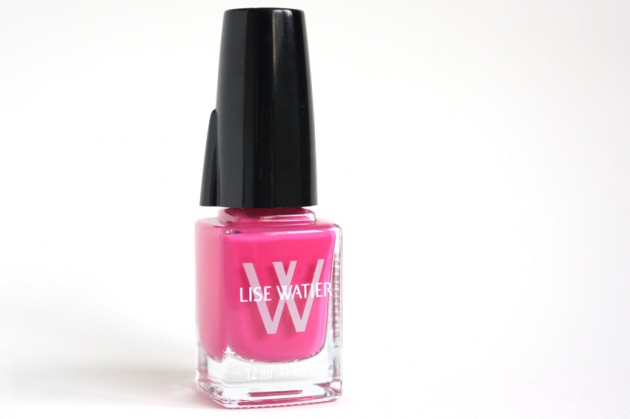 The shade: Dragon Fruit is an intense, blue-based bright pink — not for the faint of heart. With a gorgeous cream-finish formula and a medium (rather than light) hue, it's more of a statement colour than a delicate, girly shade. I've never been much for pinks, but for a bright, punchy nail, this one's not half bad: it certainly has teeth!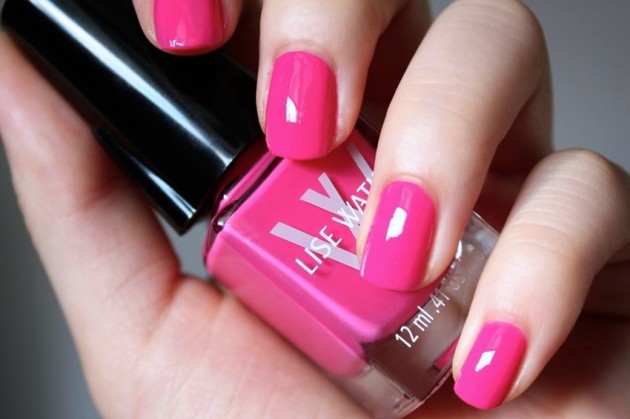 Lise Watier Dragon Fruit Nail Varnish swatch – indirect sunlight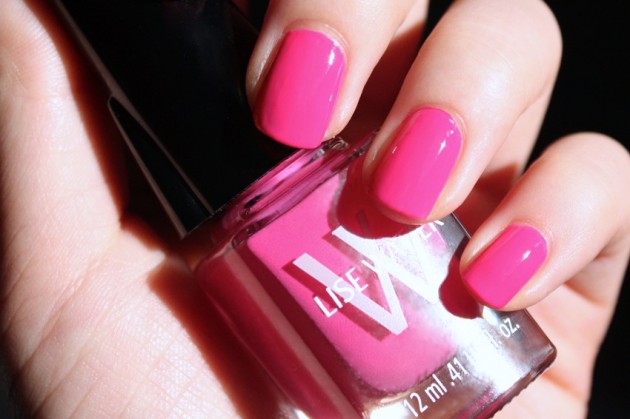 Lise Watier Dragon Fruit Nail Varnish swatch – direct sunlight
The formula: I was a bit wary of a shade this intense (and in a cream finish, no less), but the Lise Watier Nail Lacquer formula? Doesn't disappoint.
Opaque in two coats, I found this formula to be ridiculously easy to apply — just the right consistency, it settles into a smooth finish without any coaxing and dries relatively quickly. I do tend to like a thinner formula, where you don't have to worry about gloopiness (totally a word) or streaks or waiting between coats (aside from doing your four other fingers or nine, as it were, because… two hands), and this one was just right. 
No streaks, no clumps, no need for more than two coats; even for a mid-range price point ($12.50), this one gets a gold star in my books.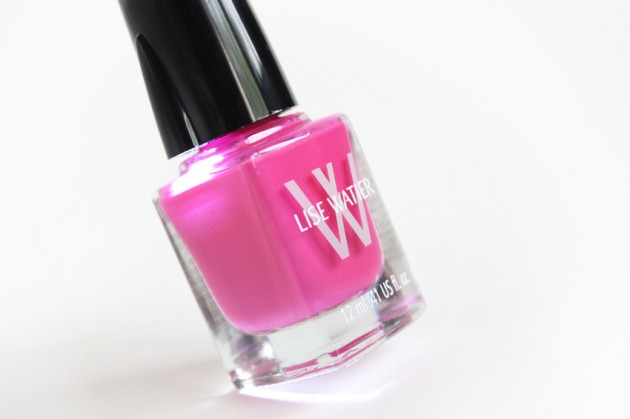 The packaging: Okay, so my one peeve with this product? Light-up caps, ugh. I'm really not a fan of the whole let's put LEDs on everything! trend, but for the formula, I'll give it a pass. The light-up lid is perfect if you're bothered by your polishing hand casting shadows on your being-polished hand, and at just 50 cents more than the non-lit Lise Watier polishes, it's really not a huge problem for me.
(Plus, despite that I'm anti-LED, lights in nail varnish caps actually makes sense. Unlike some other products.)
The verdict?
I'm not sure about tip wear and chipping over time, but from what I've seen of Dragon Fruit so far, I'm impressed. The Lise Watier Nail Varnish formula is a solid one, at least in this shade, and it applies easily and smoothly with good pigmentation.
Plus, Lise Watier should get bonus points for making their polish more attractive than the actual fruit… though it does lack in points for weirdness! ;)
The ingredients: 
Butyl Acetate, Ethyl Acetate, Nitrocellulose, Adipic Acid/Neopentyl Glycol/Trimellitic Anhydre Copolymer, Acetyl Tributyl Citrate, Isopropyl Alcohol, Stearalkonium Bentonite, Acrylates Copolymer, Styrene/Acrylates Copolymer, Benzophenone-1, Silica, Trimethylpentanediyl Dibenzoate. +/- Mica, Titanium Dioxide, Yellow 5 Lake, Red 6 Lake, N-Butyl Alcohol.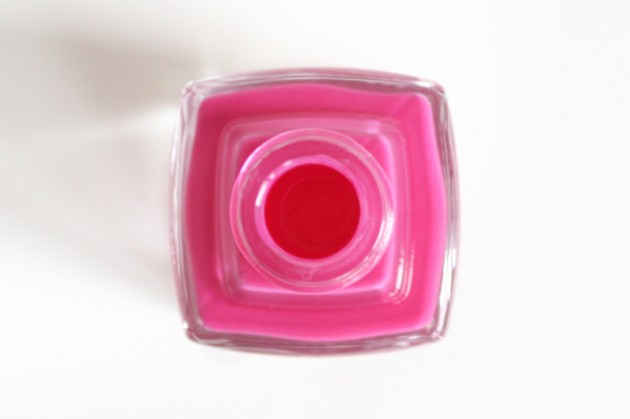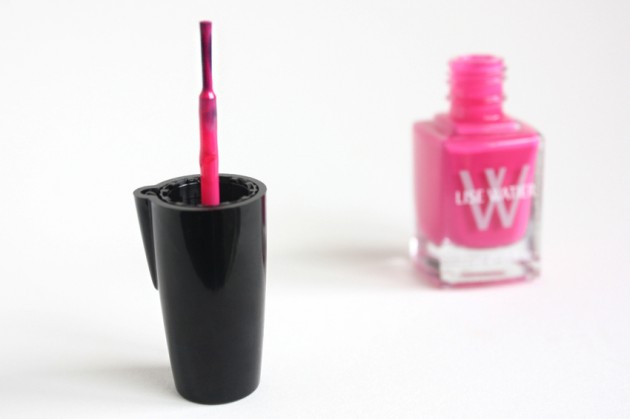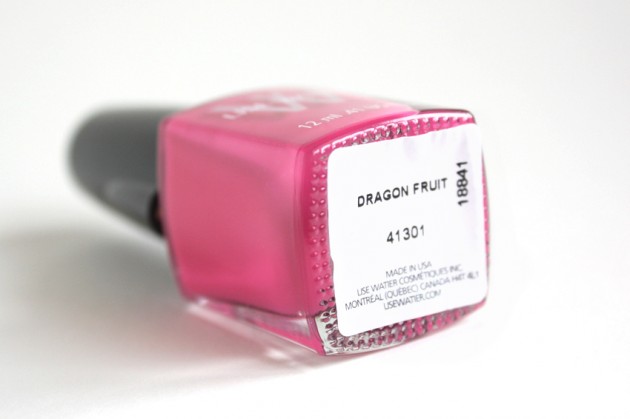 P.S.
Expect to see nail posts exclusively over the next few days! We have butter LONDON Dodgy Barnett & Trustafarian coming up, as well as a gradient nail using a few summer brights.
Hope you enjoy the upcoming posts :)