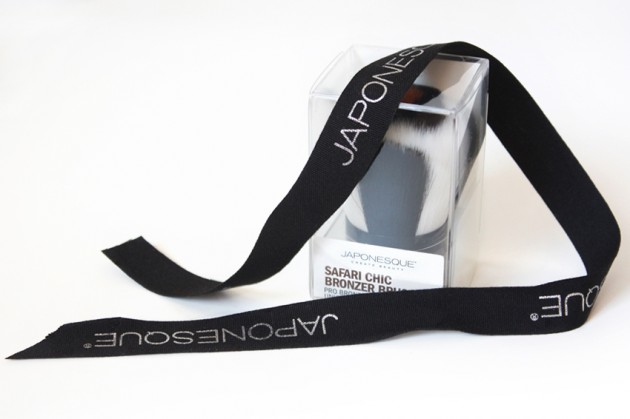 The product: Japonesque Safari Chic Bronzer Brush
The brush: Do you have any idea how hard it is to write about a fantastic, adorable, cruelty-free brush and not just babble affectionately about it the whole time? (Hint: it's hard. Like, extremely hard.)
Japonesque's Safari Chic collection features a three-piece mini brush set, but it showcases this little guy, too. Densely-packed and oh-so-soft, the Safari Chic Bronzer Brush is basically the bronzer brush that all the other brushes grow up wishing the could be. Plus, the whole collection has been done in animal-friendly synthetic fibers, making them a kind of ridiculously perfect gift for animal lovers.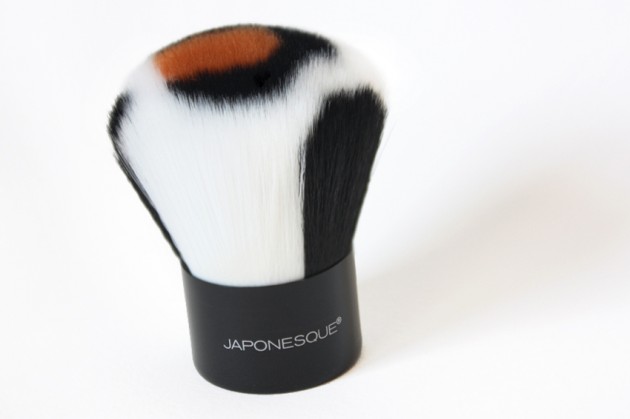 I love it for: Not bronzing, actually! I'm not huge into bronzers, and when I do wear them, I do so quite sparingly. This is too big for me to use as a bronzing brush (but only because I'm a werido; check out Dovey's review at Cute & Mundane for size comparisons), but I love it as a synthetic kabuki. 
The size and dense, luxuriously soft bristles make this one perfect for buffing in liquid and creme products, and I think it would do a pretty okay job with powders, too.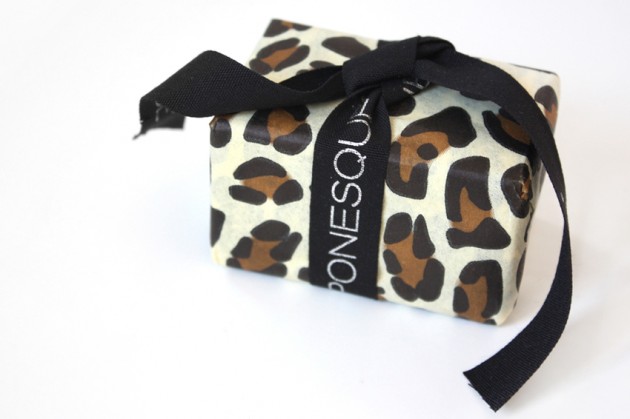 The brand: As a beauty blogger, I definitely recognize the name — but as a consumer? I live in Canada (and try my very best not to leave the house unless absolutely necessary), so I've never actually seen the line in stores.
So, as a quick primer: you might recognize this tools-and-accessories-only brand from their precision lash curlers, tweezers (did you know that they have a tweezer reconditioning program, like Tweezerman do?) or cult-favourite lipstick palettes — honestly; I think every makeup artist owns at least one of those by now. (And so they should; the palettes are brilliant!)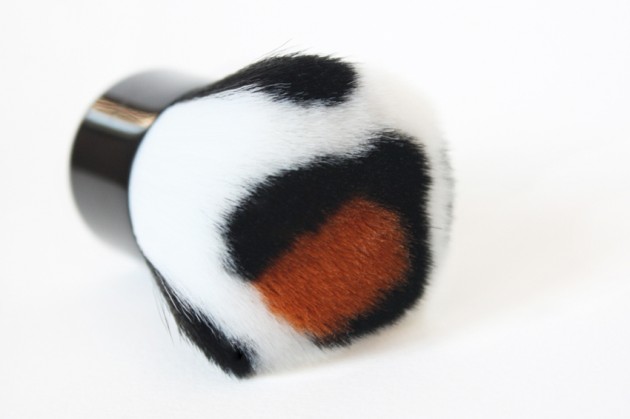 The verdict?
Yes. Absolutely. I honestly can't think of a bad thing to say about this brush — it's gorgeously soft, luxuriously dense, and animal-friendly. I've been reaching for it a lot recently to buff in base products, and (even though it wasn't the intended purpose), this bronzing brush does a wonderful job with it.
But perhaps most importantly… this is so cute! I'm of the firm belief that animal print is usually a bad idea, but even still, I'm ridiculously fond of this one.
Availability: $22 USD; Ulta is probably your best bet. (Japonesque has a store locater here, though, if that helps!)