Just a quick heads-up, for those of you who haven't seen it yet! Inglot USA is currently doing 20% off online to celebrate their third birthday, running until the 20th. (Enter the code BIRTHDAY at checkout.)
The sale includes everything but their Single Eye Shadows (all the round shadows on their site), which are being cleared out at 40% off instead; pot format only. (Which kind of sucks, because I was planning on getting a bunch more round pans for my palettes!)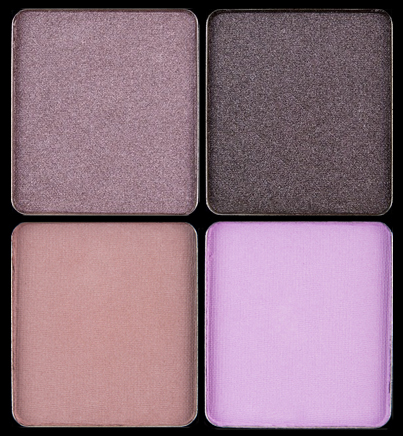 I'll have to ship to a relative in the US (who's sending a package up soon anyways — who knew it would be so hard to find polypropylene pellets in Canada?), but the quad above is what I've ordered.
Clockwise from the top left, the shades are 420P, 434P, 436M, and 358M. The single pan photos are from Temptalia.com, which (take note, anyone who's thinking of making an order!) is a fabulous Inglot resource — Christine went and swatched their entire single eyeshadow lineup last June.
A few links you might find helpful
Hope those'll help you make your Inglot eyeshadow-buying decisions! ;) Oh, and just to note — Inglot eyeshadow singles are paraben-free, and $4.80 each, with the sale.