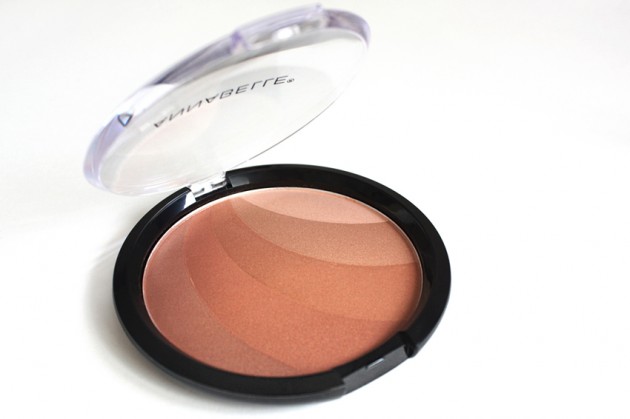 The product: Annabelle Biggy Bronzer in Caribbean Sun 
The packaging: Okay, okay, so I kind of do like the "Biggy" packaging of Caribbean Sun. What can I say; it's kind of cute! The large size (just shy of 10cm) makes it easy to pick up the individual shades, but it's not so big that you can't fit it in your handbag. (Don't look at me like that; it happens! Lise Waiter, Clarins: we're looking at you.)
Plus, at just $12.95 CAD for 18.7g of bronzer (almost double the size of MAC's), it's a pretty darn good buy for the size.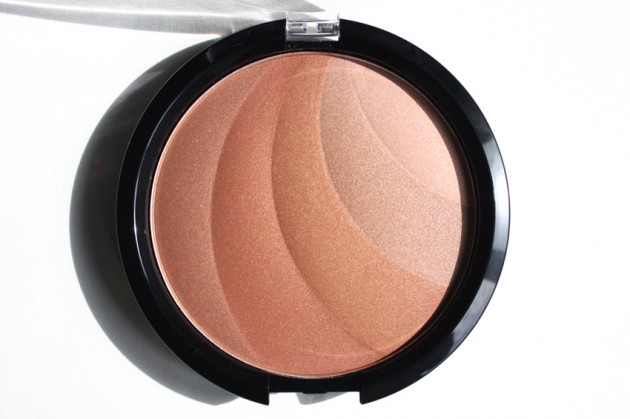 The shades: So, here's the catch. While I like the tones of this Biggy Bronzer, I'm less crazy about the amount shimmer in it. Which is to say: a lot of shimmer. It's a really nice glow if you like a shimmer bronzer, but–while I know I'm in the minority here–I don't. I think it would have been nice to see a mix of mattes and shimmers from Annabelle in this one (maybe the darker shades in matte, and the lighter ones in shimmer?) but I guess I'll just have to keep my fingers crossed for next summer.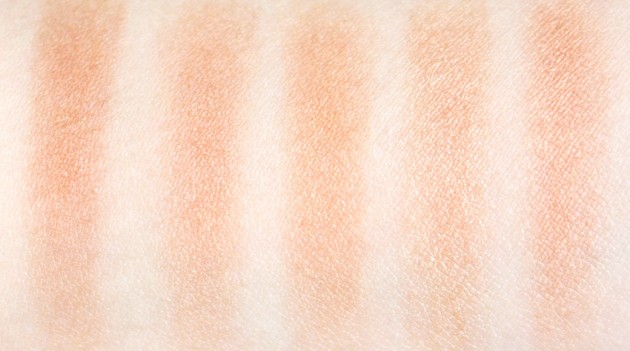 Annabelle Caribbean Sun swatches – individual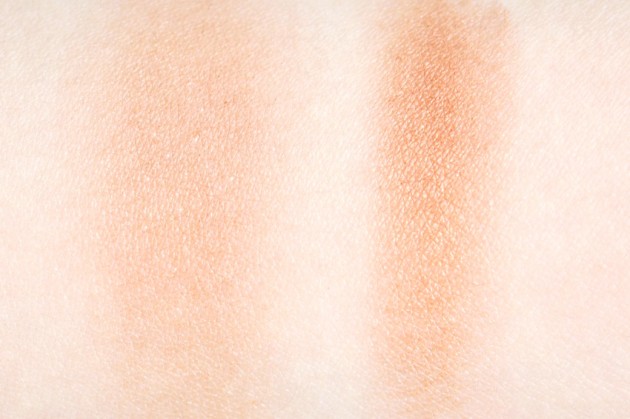 Annabelle Biggy Bronzing Powder swatches, blended / really heavily
vs. Annabelle Zebra Bronzer: I don't have swatch photos for you, but I just wanted to cover this briefly. I know some of you picked this one up when I first raved about it two (eep!) years ago, so: if you already have Zebra, you don't need this. If you have this, though, I still totally think you need the Zebra bronzer!
These are both warm, shimmery bronzers, but I really do prefer Zebra. It has less shimmer overall (Caribbean Sun has additional frosty yellow-gold microshimmer to Zebra's finely-milled gold), significantly more pigmentation, and more of a warm, rich glow. Which isn't to say that Annabelle's Zebra bronzer isn't any of these things at all, though; it's still definitely shimmery and can be sheered out!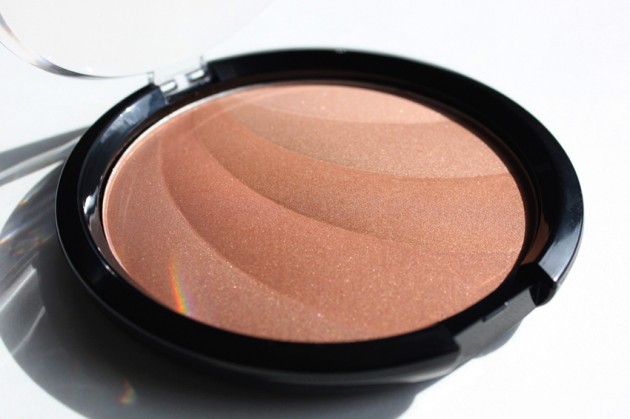 The verdict?
It's not a must have, but if you do like the look of it, snap it up soon. While I wasn't crazy about the shimmer-to-pigment ratio of this one, it does give a glow that photographs quite well from a distance (i.e. not macro shots).
Easy to blend and completely unscented, give this one a try if you like your summer glow to come from a sheer, super-shimmery bronzer. (I prefer spot-highlighting, but then, I guess I've always been a bit of an oddball!)
Availability: LE in Canadian drugstores this summer. $12.95 CAD, 18.7g. (I spied this in-store last week, so you should still be able to find it!)

See it: Photographed with the Hawaiian Hues eyeshadow palette in this Aqua Queen collection teaser, or in last month's festival makeup look here and here.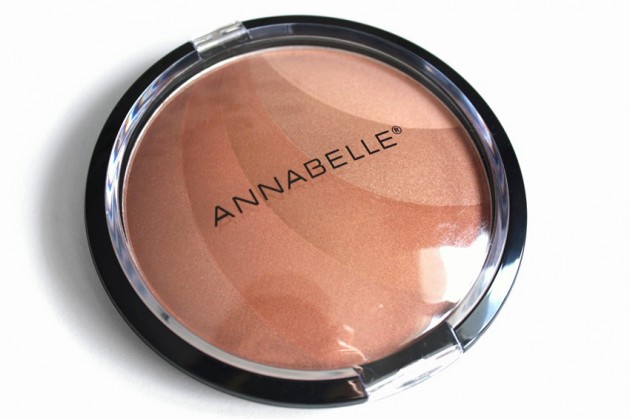 Annabelle Biggy Bronzing Powder packaging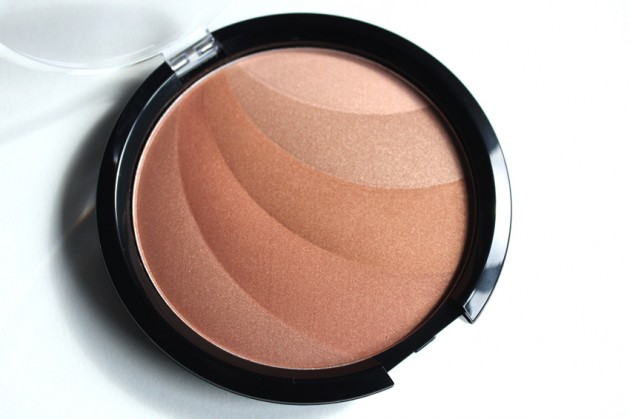 Annabelle Biggy Bronzing Powder in Caribbean Sun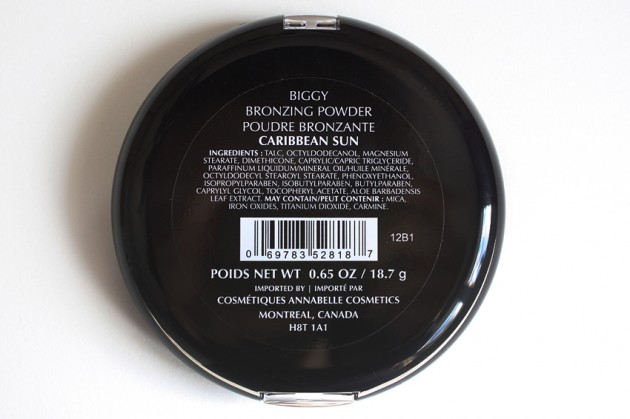 Annabelle Biggy Bronzer ingredients