4. Beautezine
This one's not corporate, but I thought we'd start off with a little blog link love. Jessica, who writes Beautezine, is a gorgeous Ottawa (hey, does anyone know the demonym for Ottawa?) writer, editor, makeup artist, and photographer who has just begun blogging full-time — basically, every beauty blogger's dream.
If you're not reading Beautezine yet, you should be!! Jessica's photos are always great, as are her reviews and looks. I'd call her a triple threat, but that doesn't do her coding skills justice: I'm loathe to use the phrase, "she can do it all," but she really can. (And she does it so, so well!)
3. Fresh Faced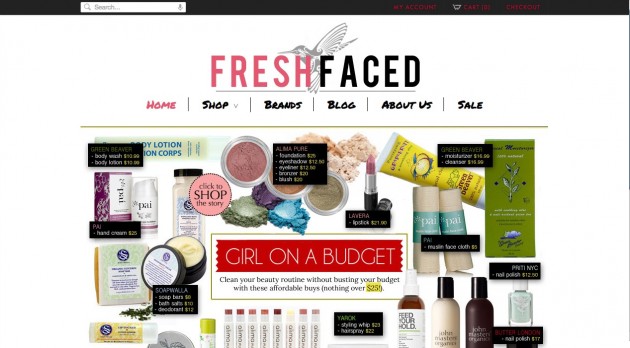 Fresh Faced opened up early last month, as a small Canadian online shop catering to green beauty junkies. Founded by Sally Glover, who wanted to create a beauty & wellness site for eco-conscious consumers, the clean, easy-to-navigate layout features brands that are "safe and responsible without compromising luxury or effectiveness" — and, really, why wouldn't you be in support of that?
The site carried a mix of Canadian and international brands, including Alima Pure, butter LONDON, Dr. Bronner's, Green Beaver, Nvey Eco, Revolution Organics, and Weleda.
2. Ellis Faas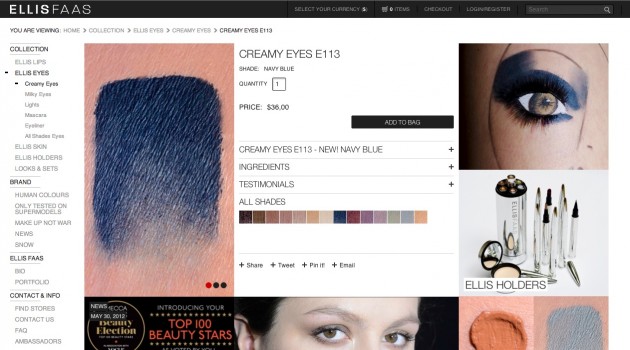 It's no secret that I'm kind of crazy about Ellis Faas, so it's probably also not a surprised that I'm thrilled about their recent redesign. Sure, so Ellis is kind of like my crazy Asian grandmother, with fantastic formulas but completely irritating packaging, but it doesn't stop me from raving (or ranting) about the line on a (too-)frequent basis.
The stunning new site doesn't just look sharp, though — the layout now includes skin swatches of each product, ingredients lists, packaging photographs & editorial looks, even the occasional how-to video. 
1. She Said Beauty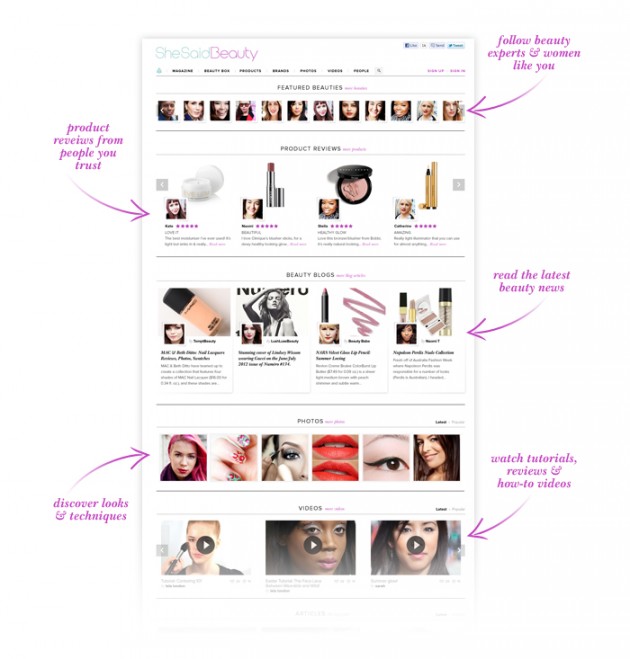 Like the Ellis Faas site, She Said Beauty has had a major redesign — and it, too, has been a lot more than a topical facelift.
The new site is a "social media experience" that lets you create your own profile, follow blogs, "like" products and brands, view & share product reviews, upload videos and videos… it's kind of a big deal. Create an account to have a peek around, and don't be shy! My bare-bones profile is right here, so feel free to say hi & follow when you have time ;)